Date: August 22, 1982
Place: Howard Johnson, St. Louis, MO
Mileage: 86312.4 - 26.8 miles
Food:
Breakfast: $8.91 - Sambos (St. Louis) (F)
Lunch:
Snack: $4.50 - Ice cream sandwich, soda
Dinner: $22.47 - Roustio's - Collinsville (V.G.)
Logging:
$35.70
Gas:
Sightseeing:
2.00 - Parking at Arch
5.00 - Tram up Arch
15.50 - Riverboat Tour
Misc:
5.00 - Gifts - Ilya & Michael
5.00 - Pen & Pencil - Milt and Matt
Total Spending: $104.08
---
Sunday - August 22, 1982 - 9:00 am
9:00 am C.D.T. - Had breakfast in Sambo's because it was right next to the motel. Larry didn't want to take a chance of getting downtown and having places being closed because it was Sunday.
10:30 am C.D.T. - The Arch is magnificent. Built between 1962-65, it is an awesome construction job. We saw a film about its construction and it was excellent. To get to the top you get into a small five passenger capsule. (Not a great place for a claustrophobic.) There are levelers to keep it straight. At the top you get out and walk up a few steps to the observation windows.You lean over to look out and can see straight down. One view is downtown St. Louis and the other side is the Mississippi River and Illinois. In the elevator capsules there are windows so you can see the inside of the Arch as you go up and down.
Under the Arch base is a museum, a theater, and a gift shop. Larry had only one problem with the Arch. He had trouble getting the whole thing into one picture. You really can't comprehend the size until you've seen it.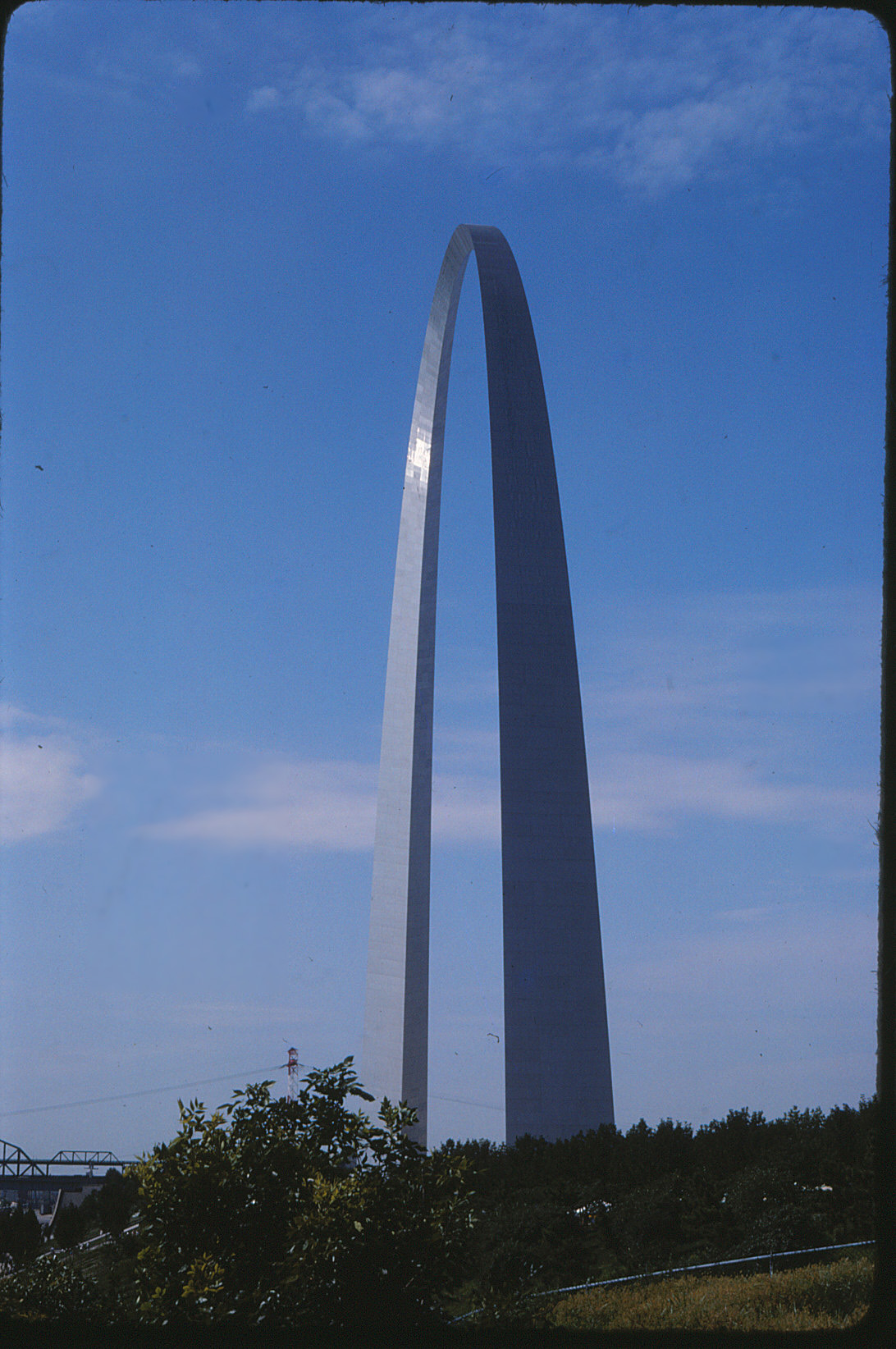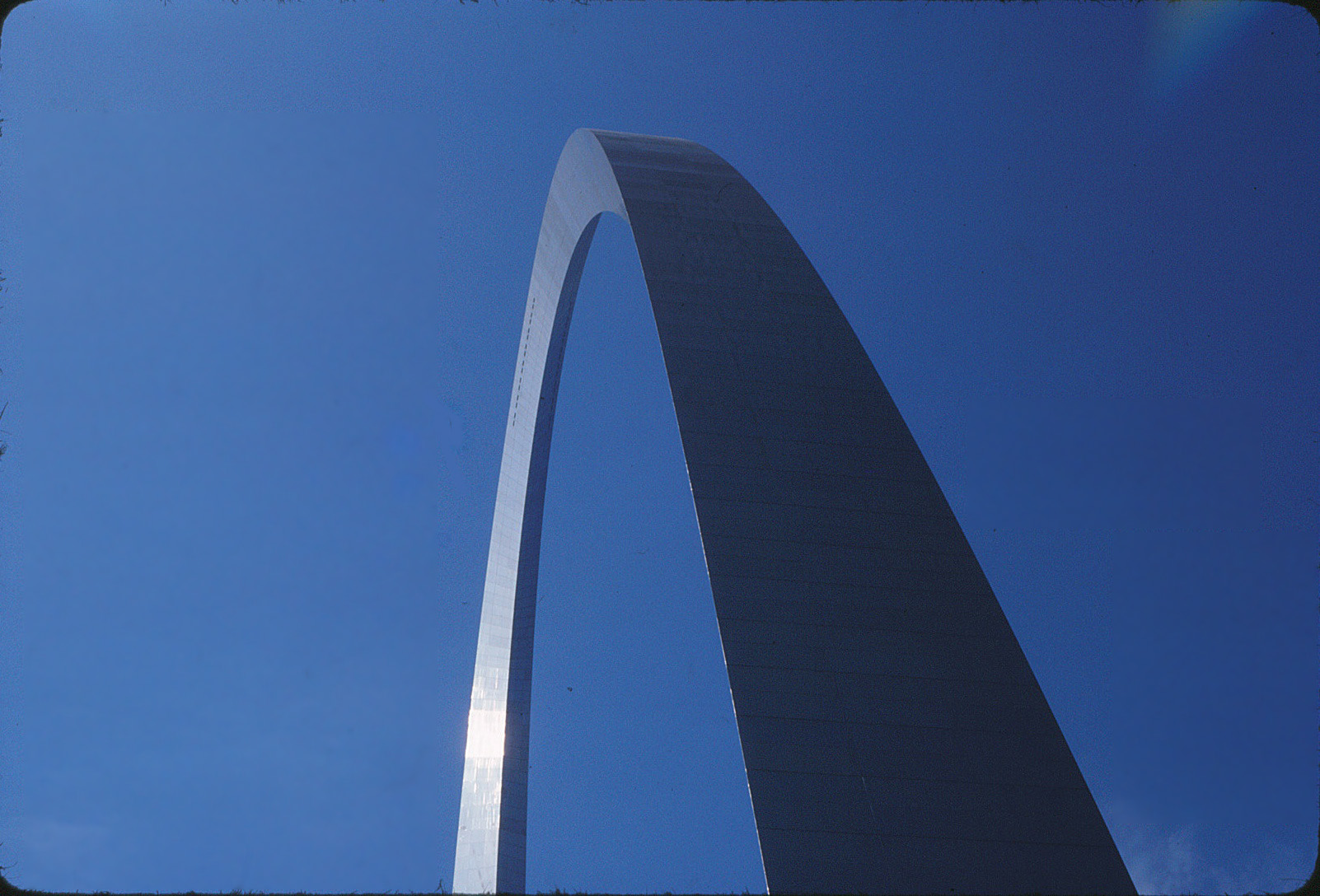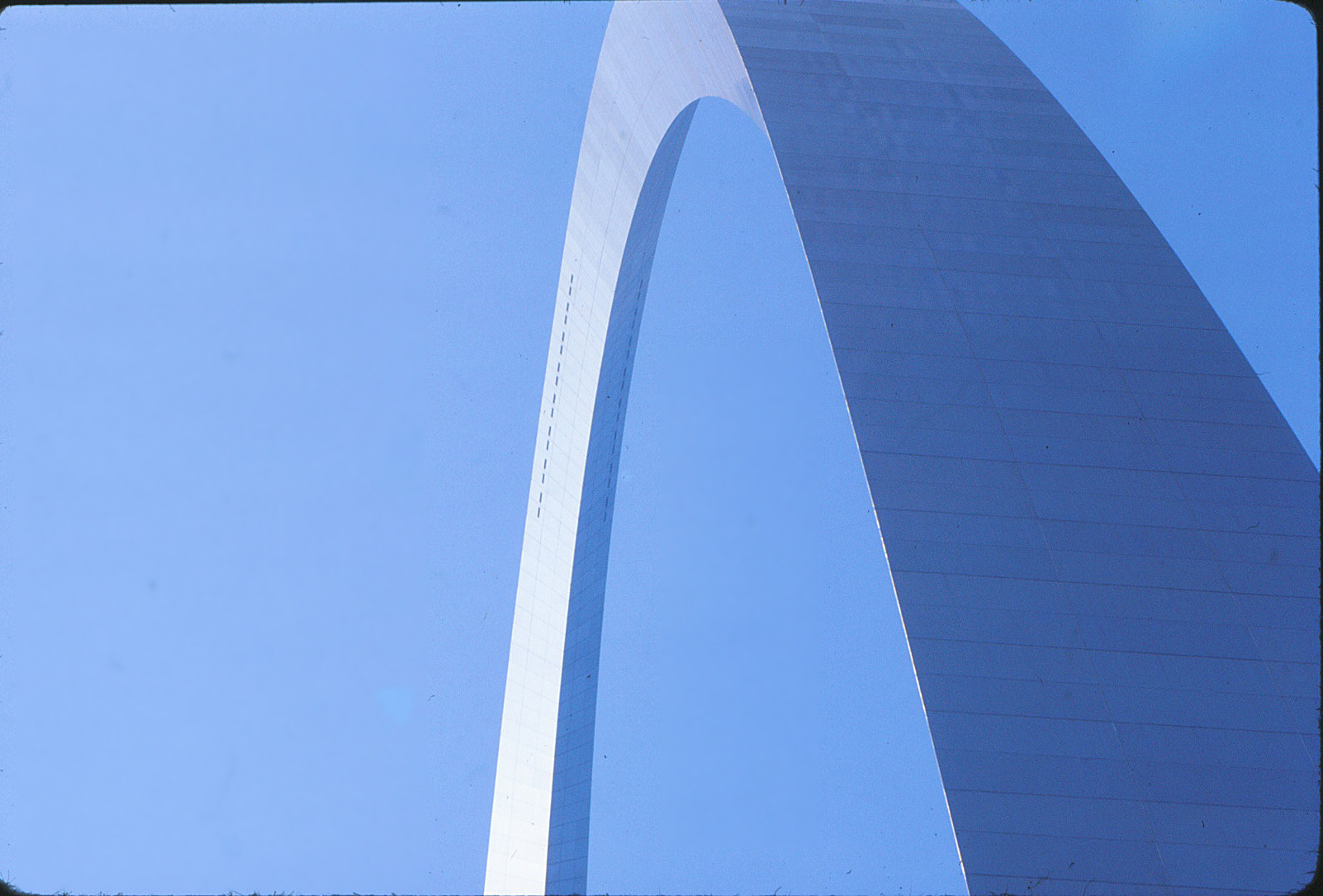 Just to give you some sense of perspective here, those slots at the top are the windows Mom was talking about.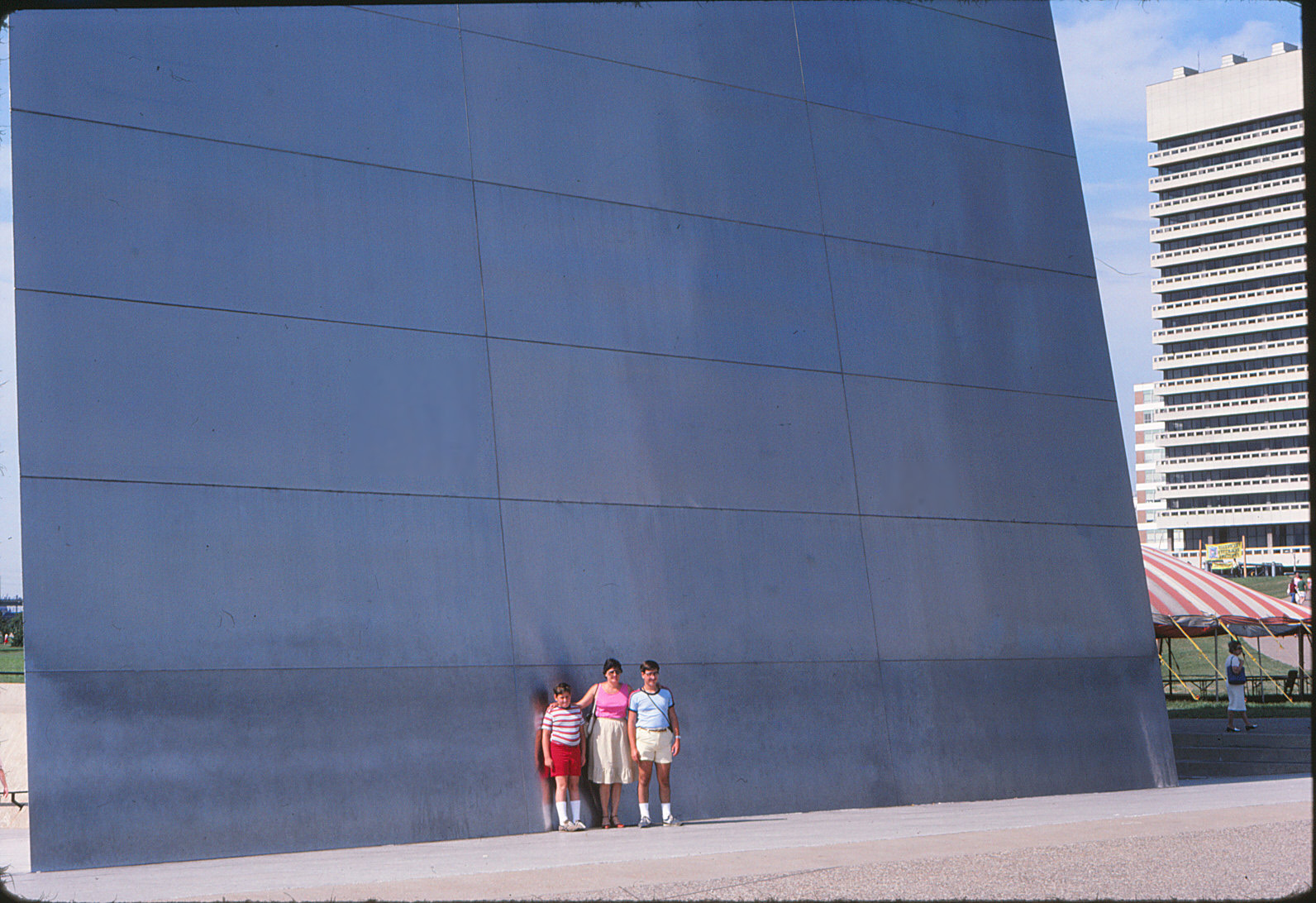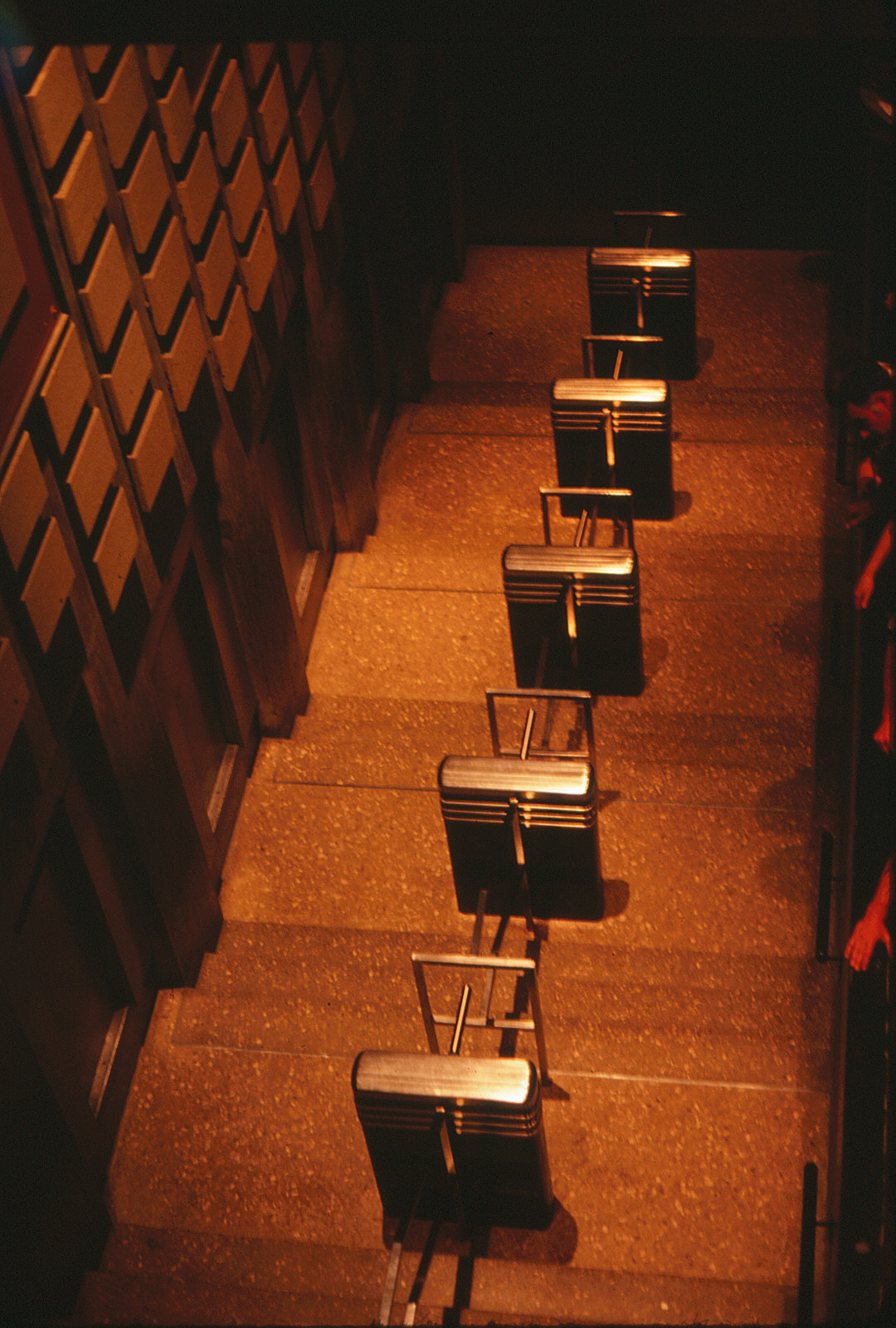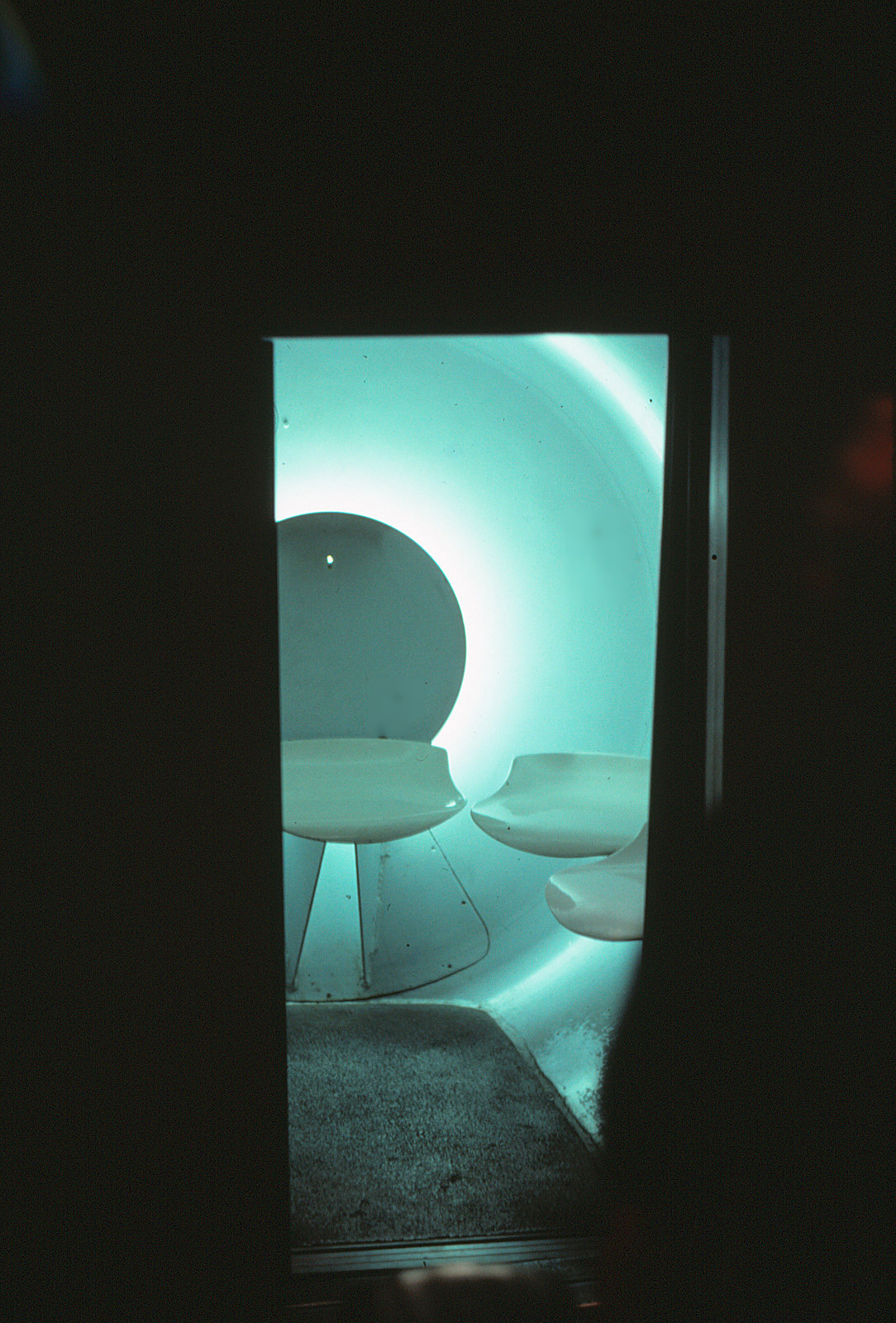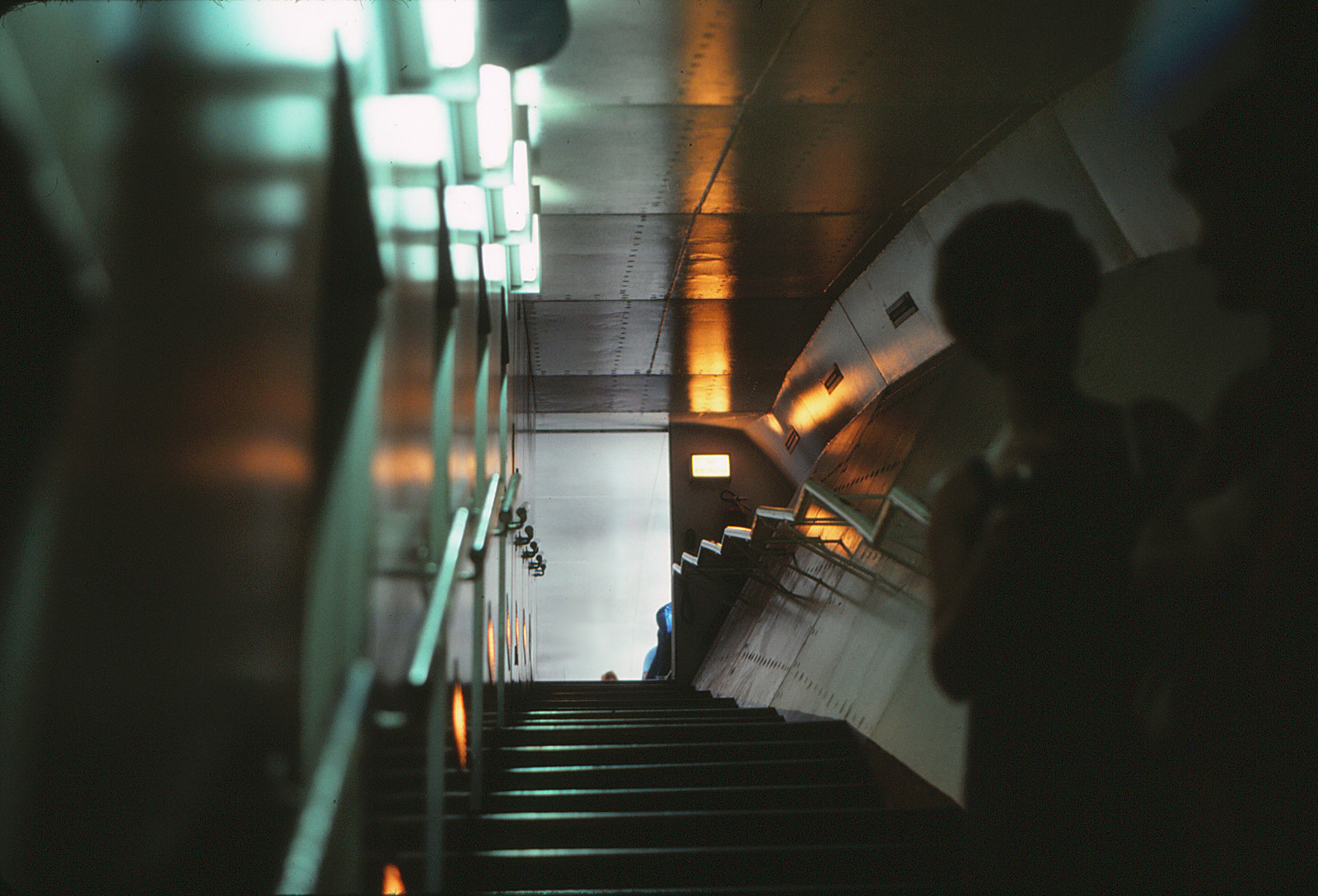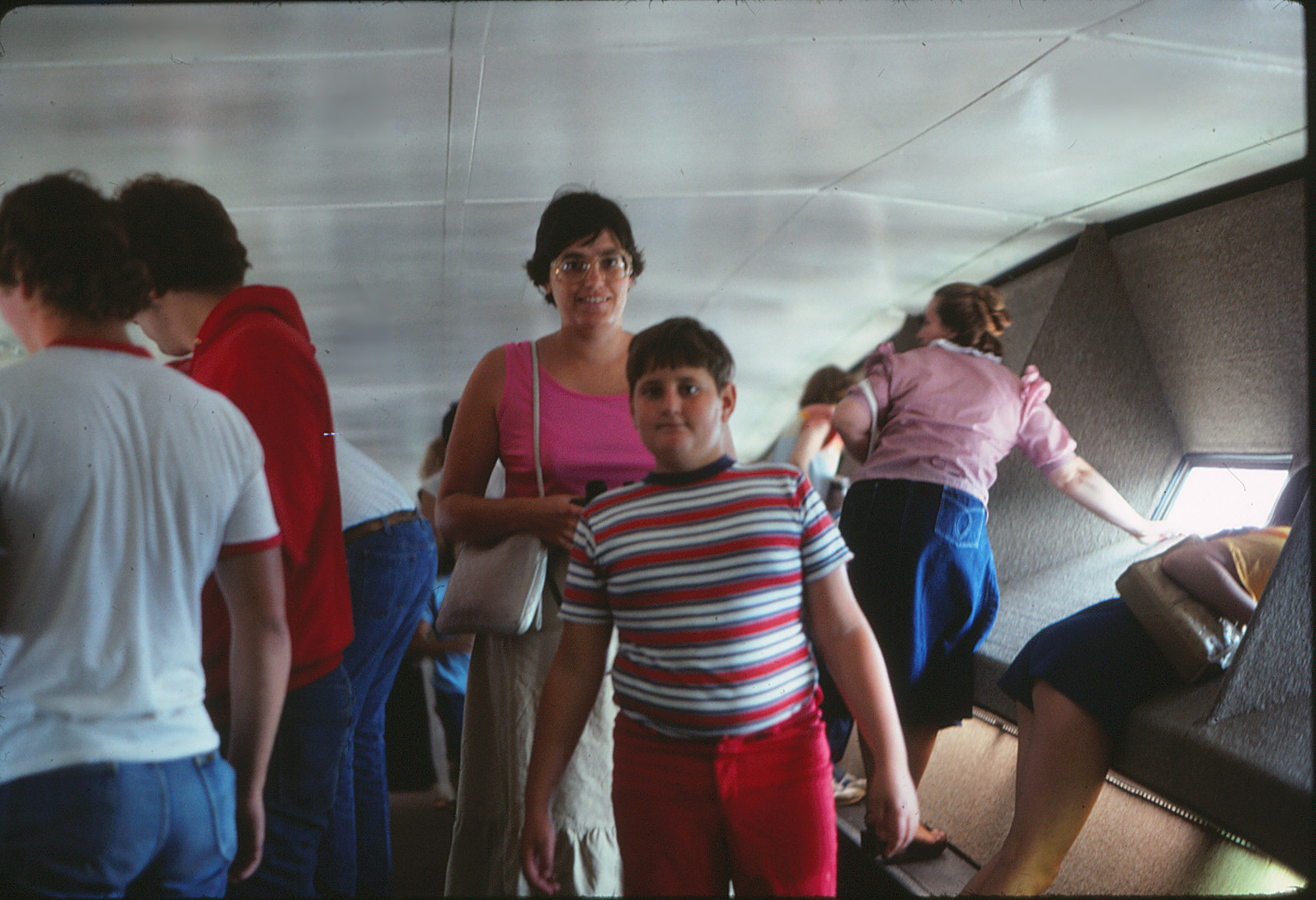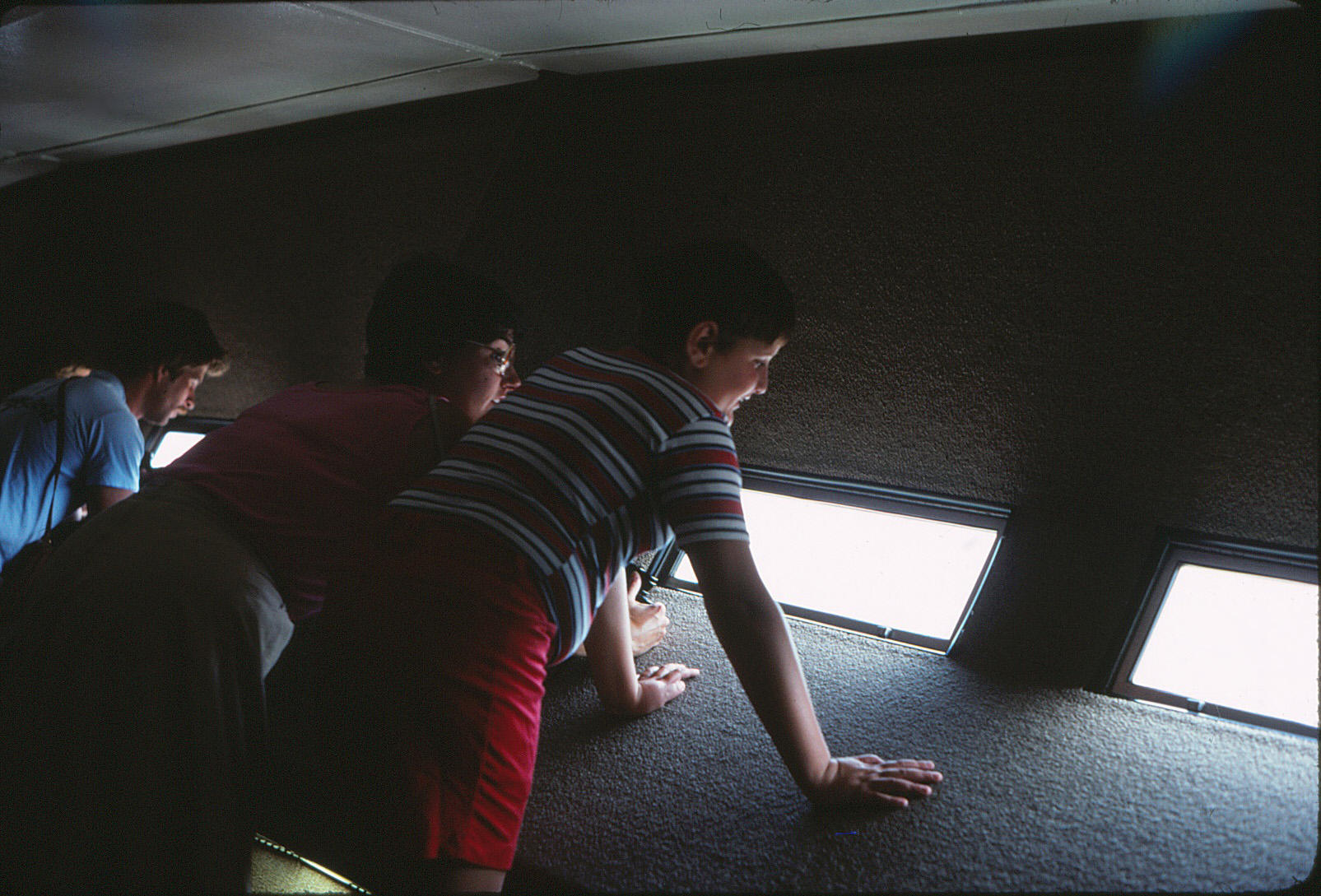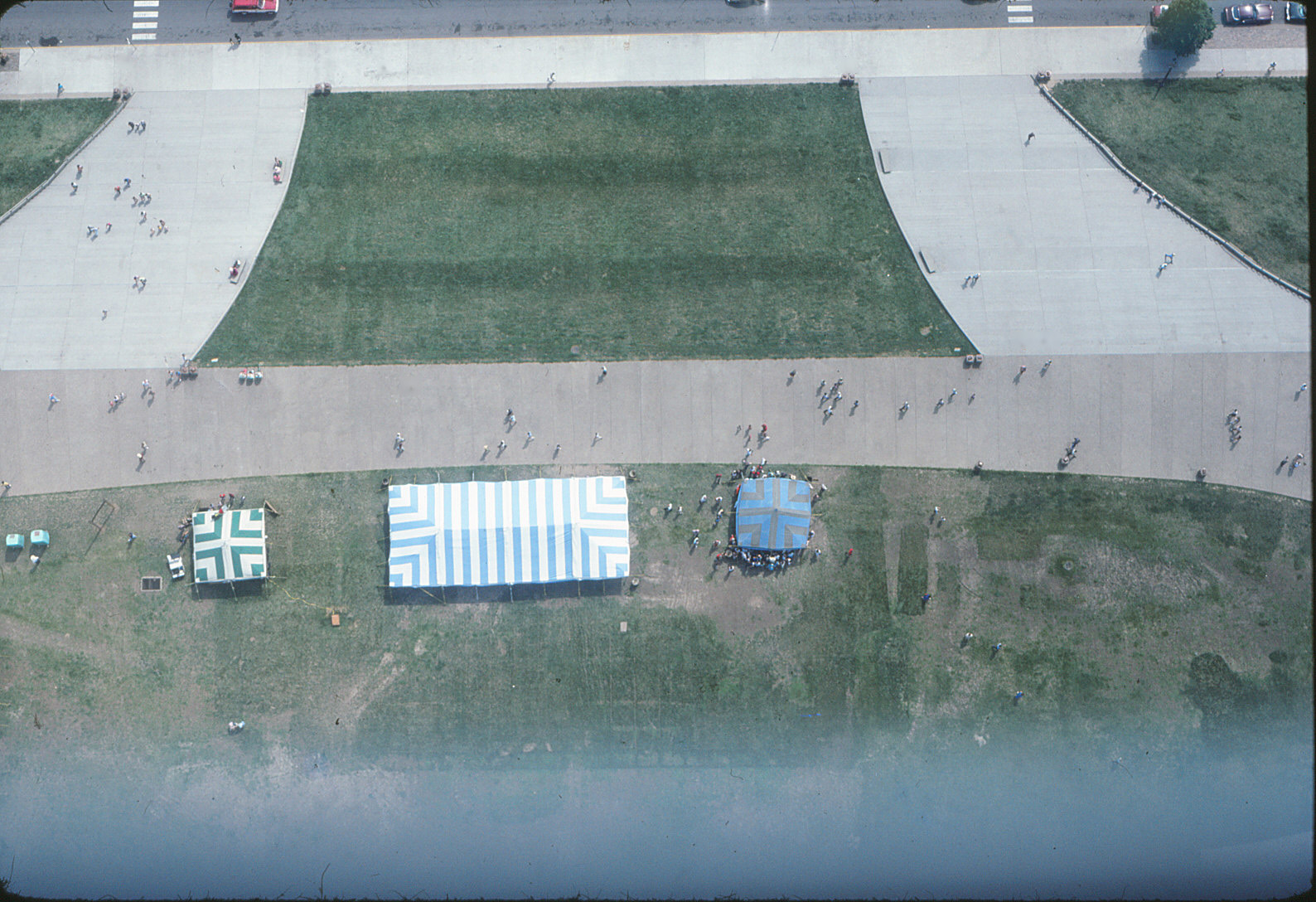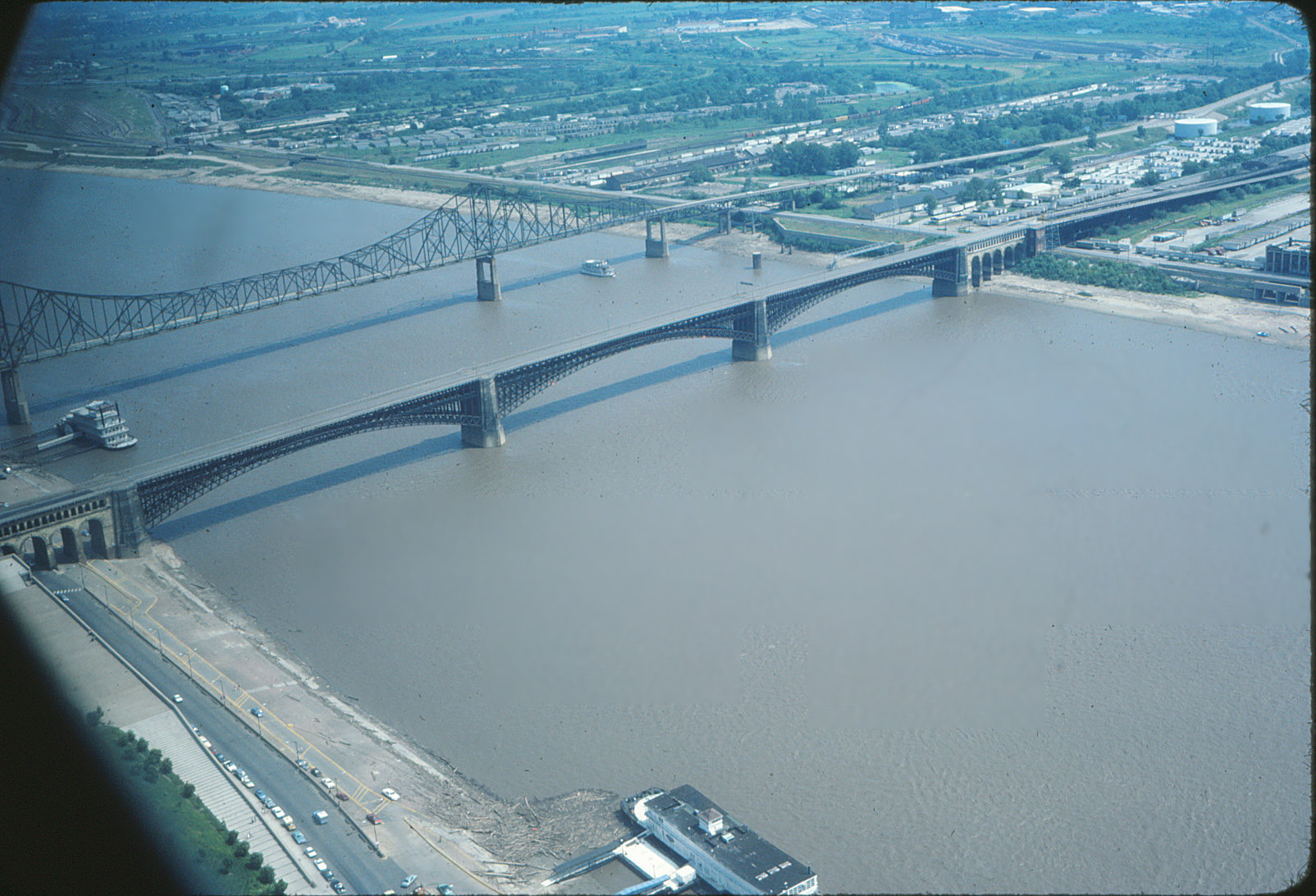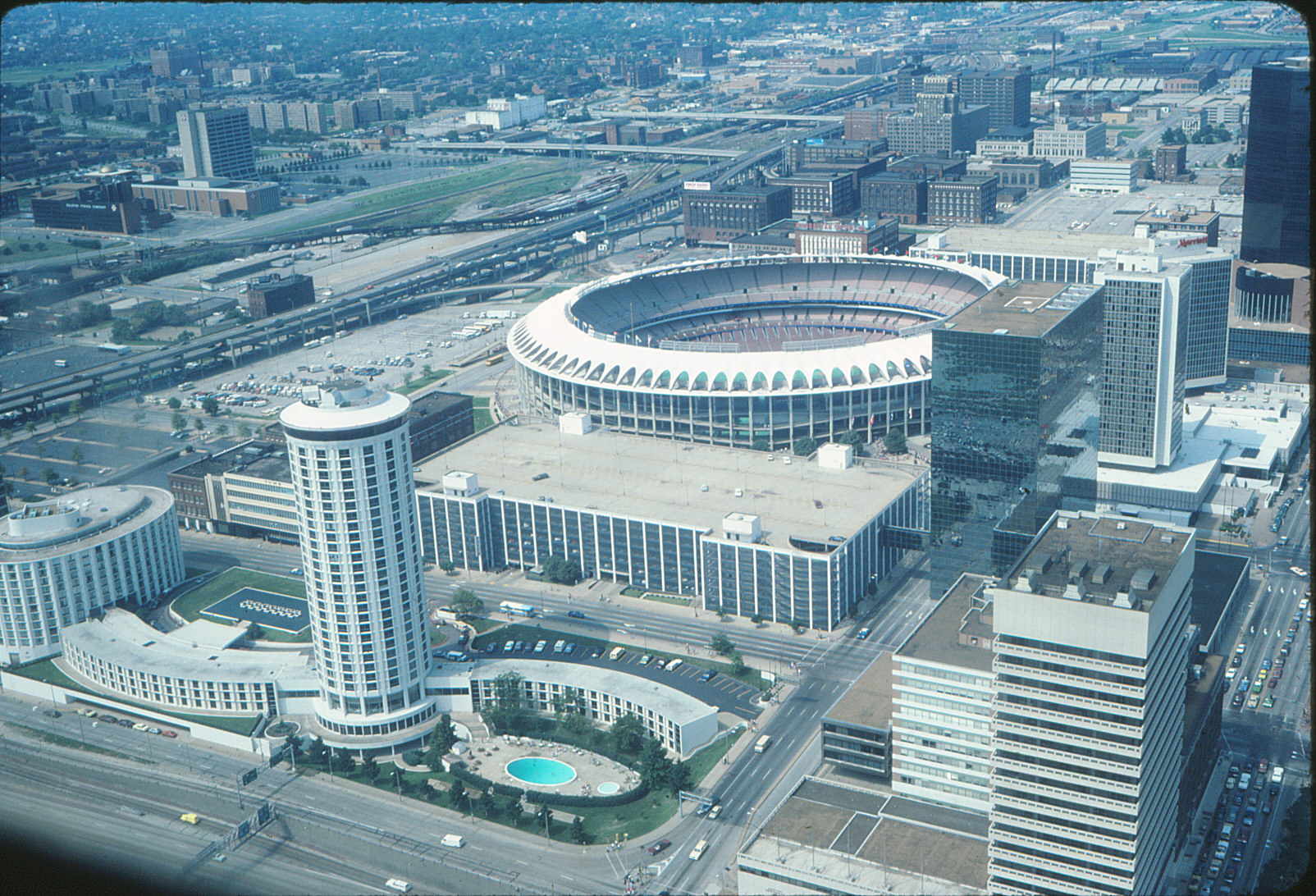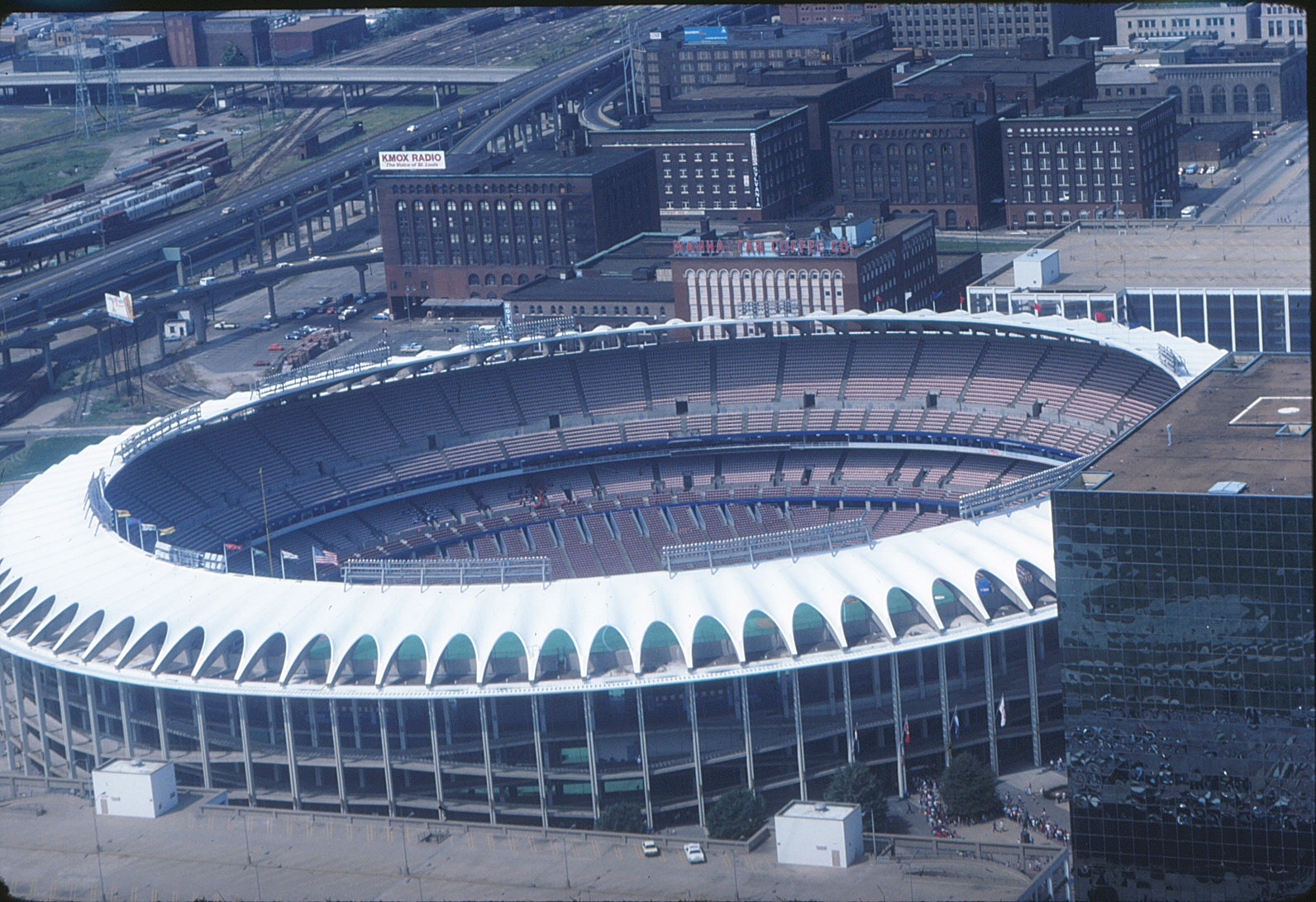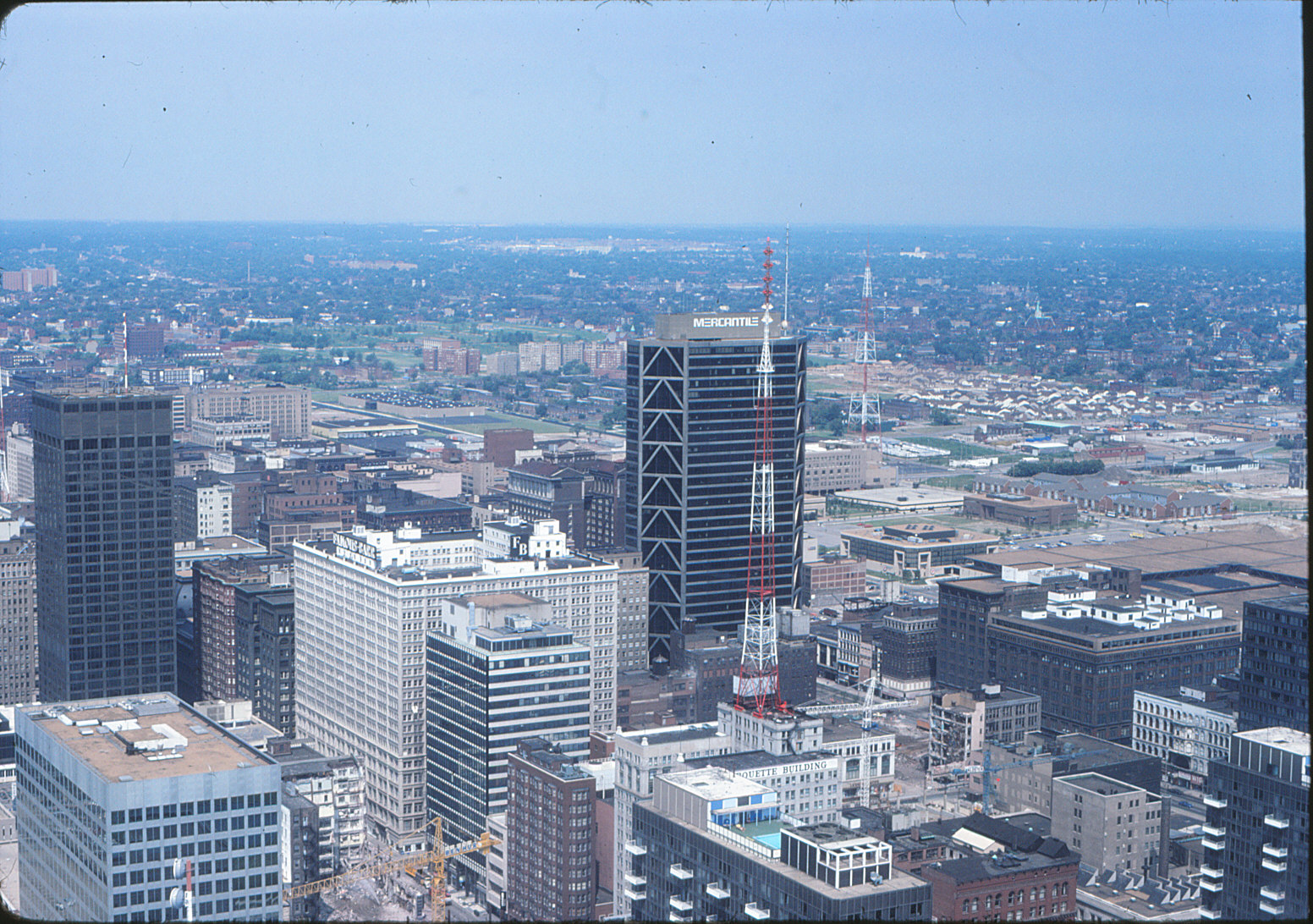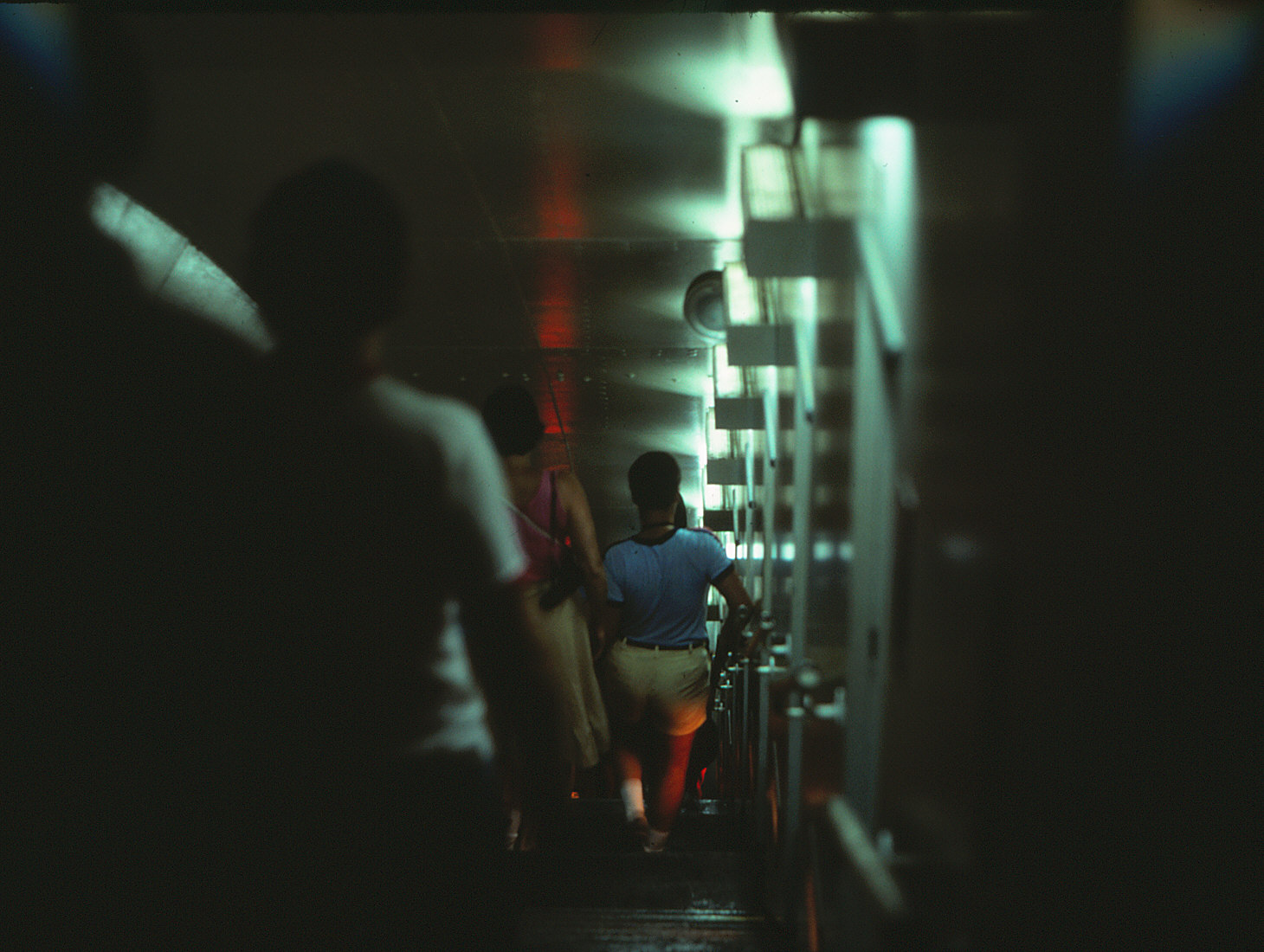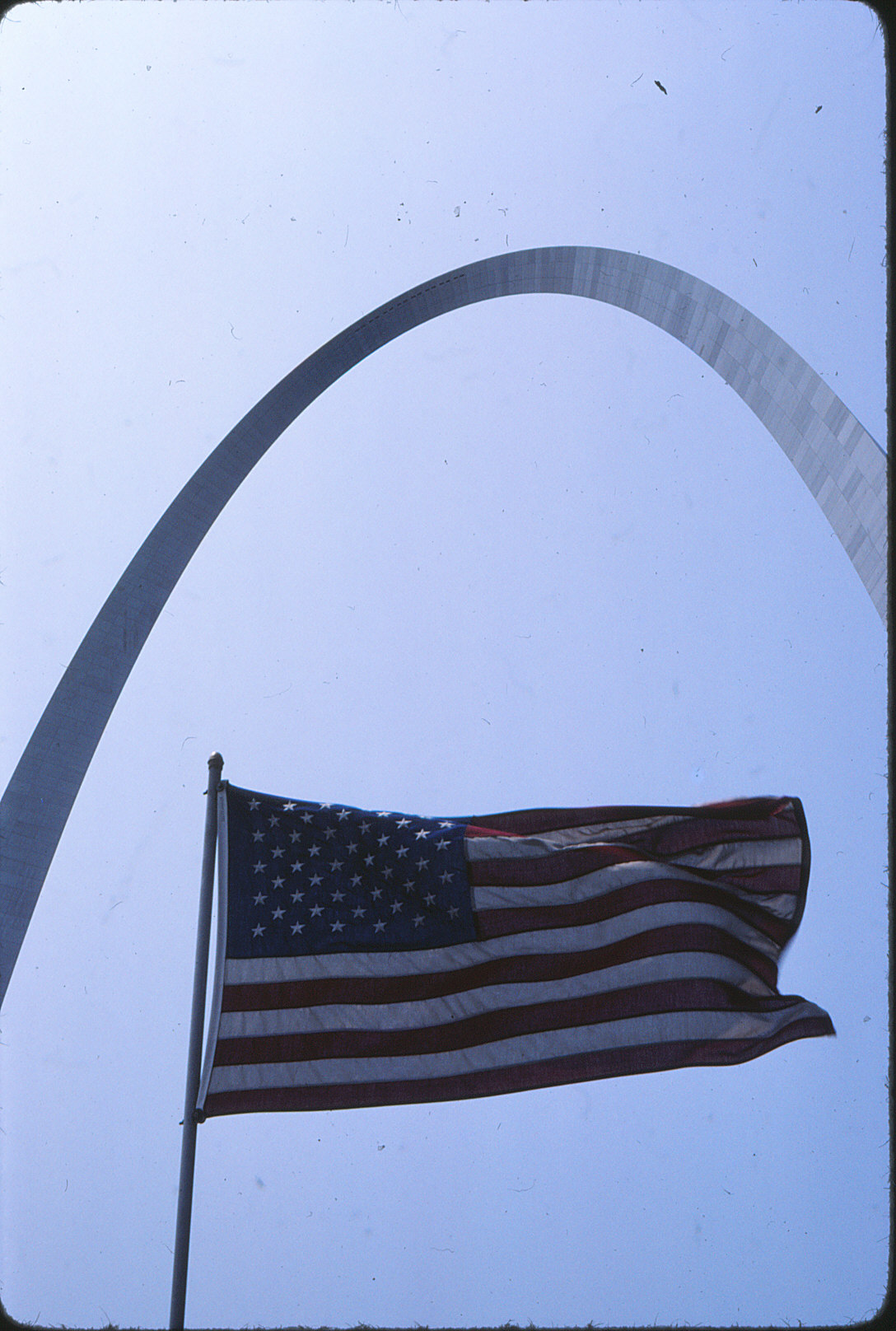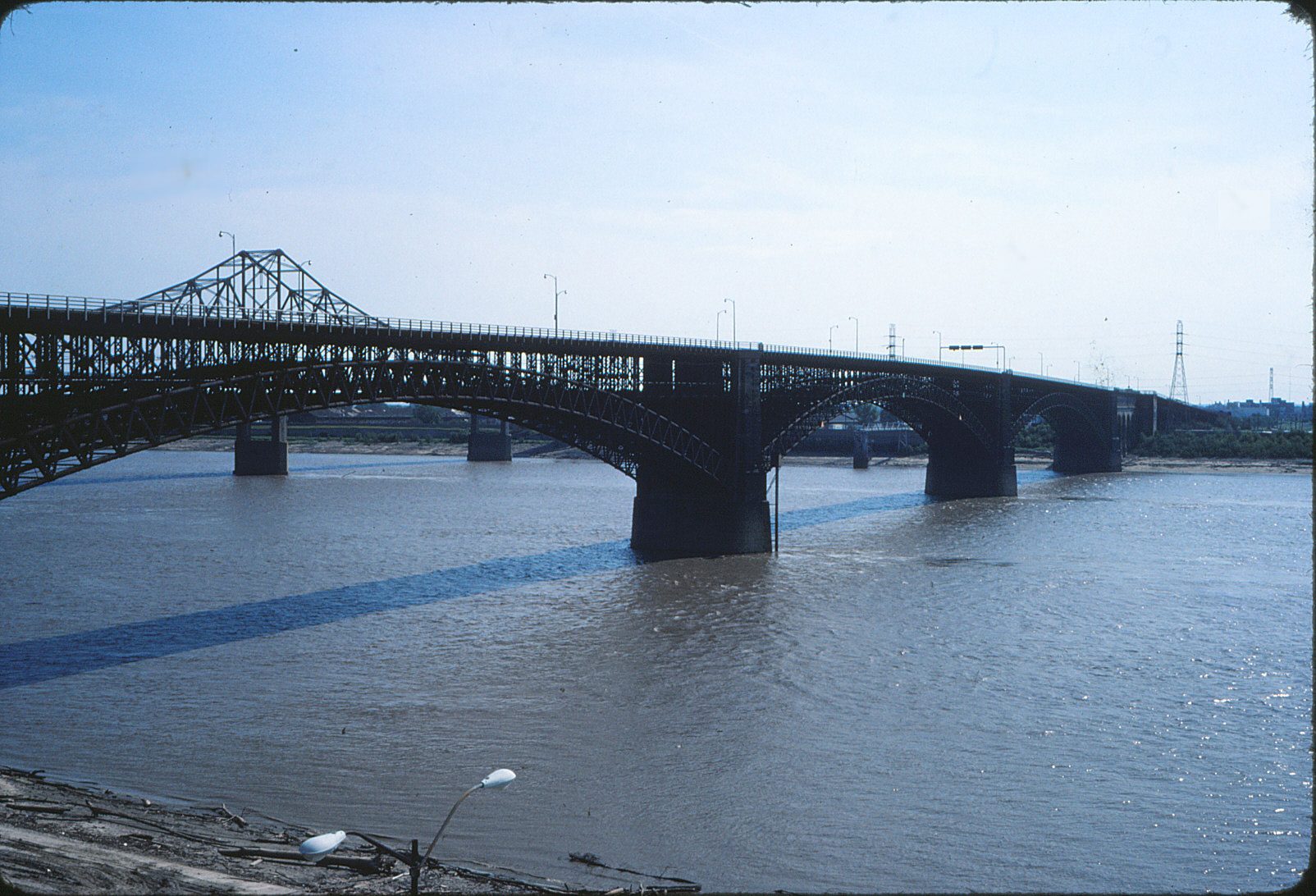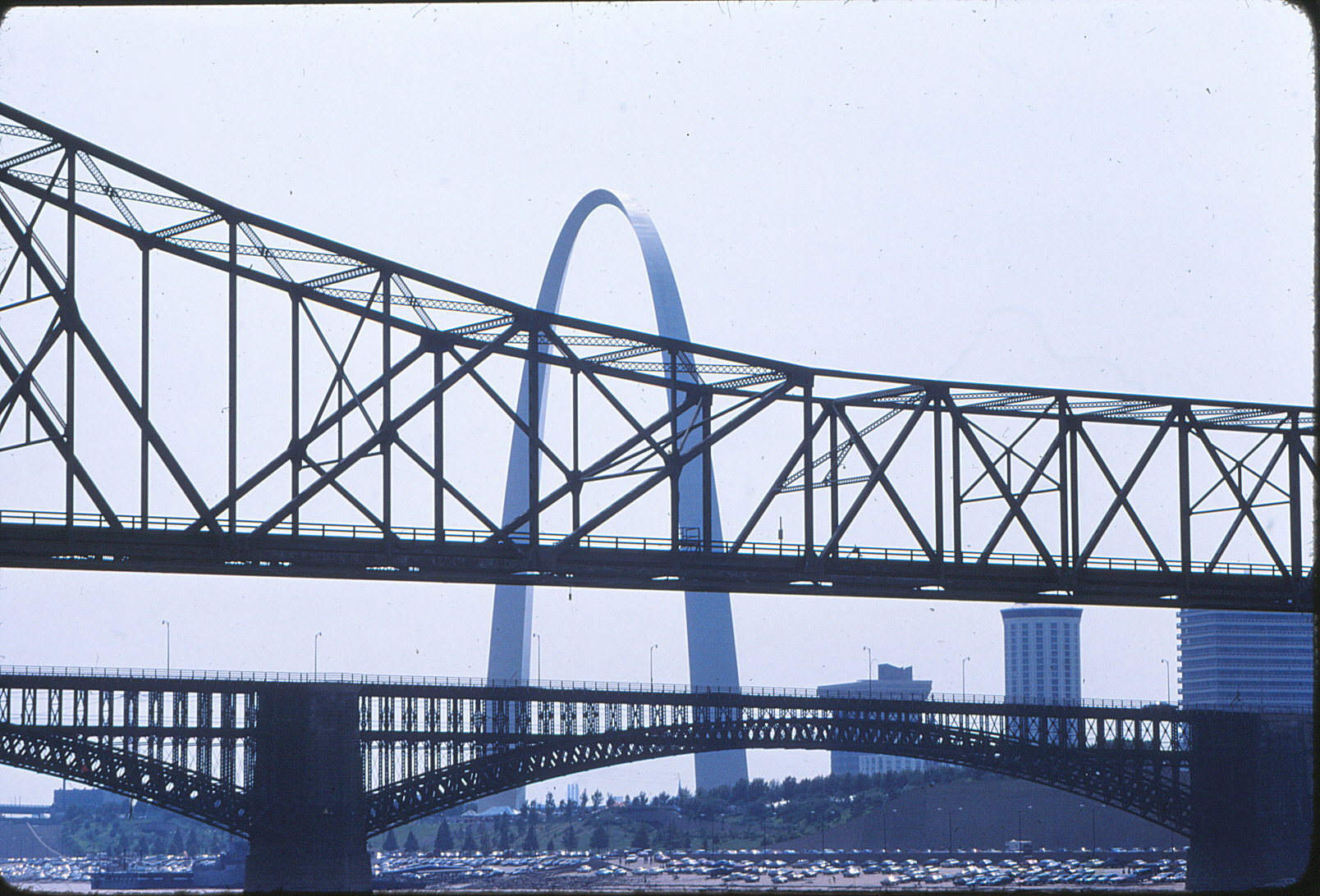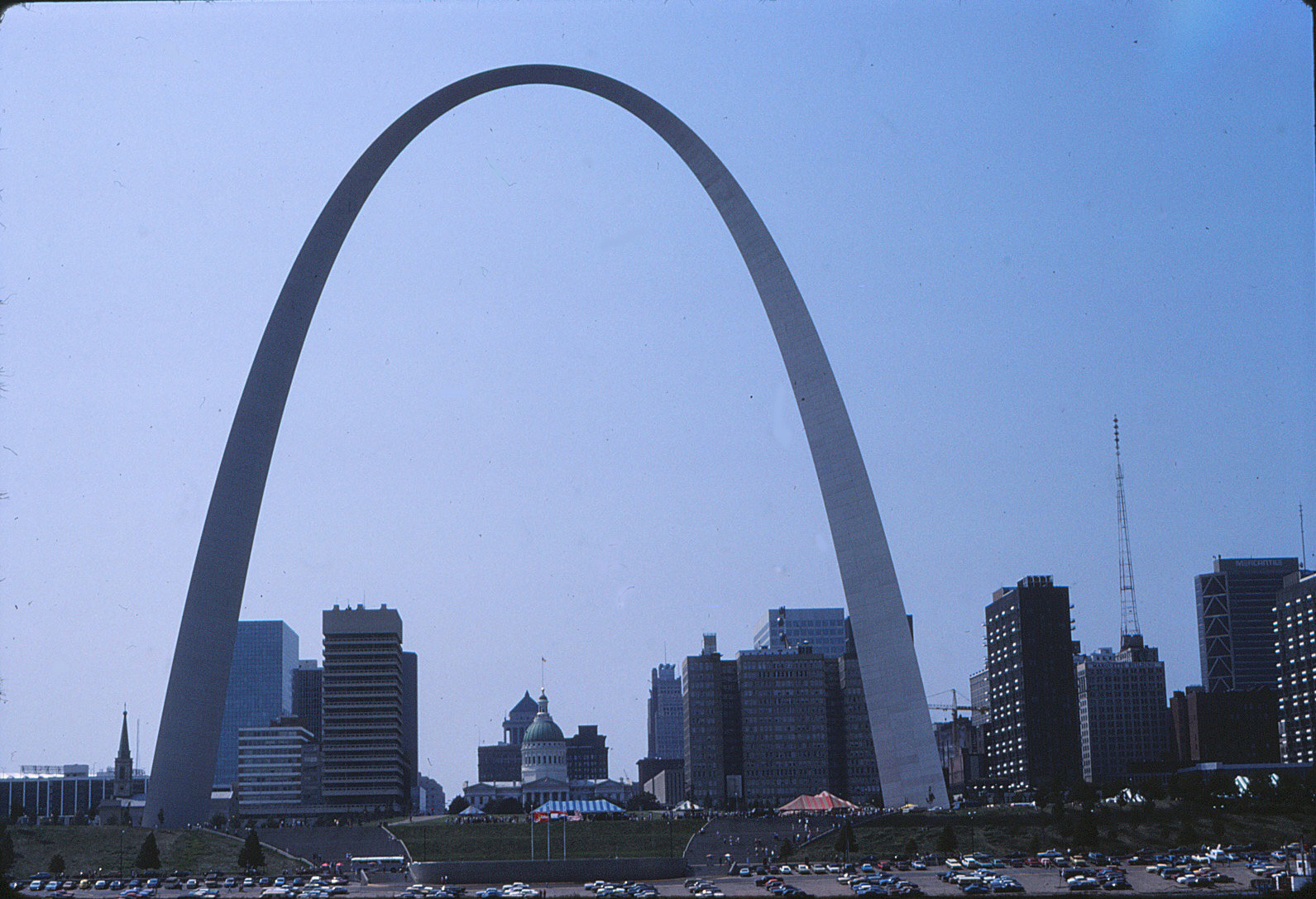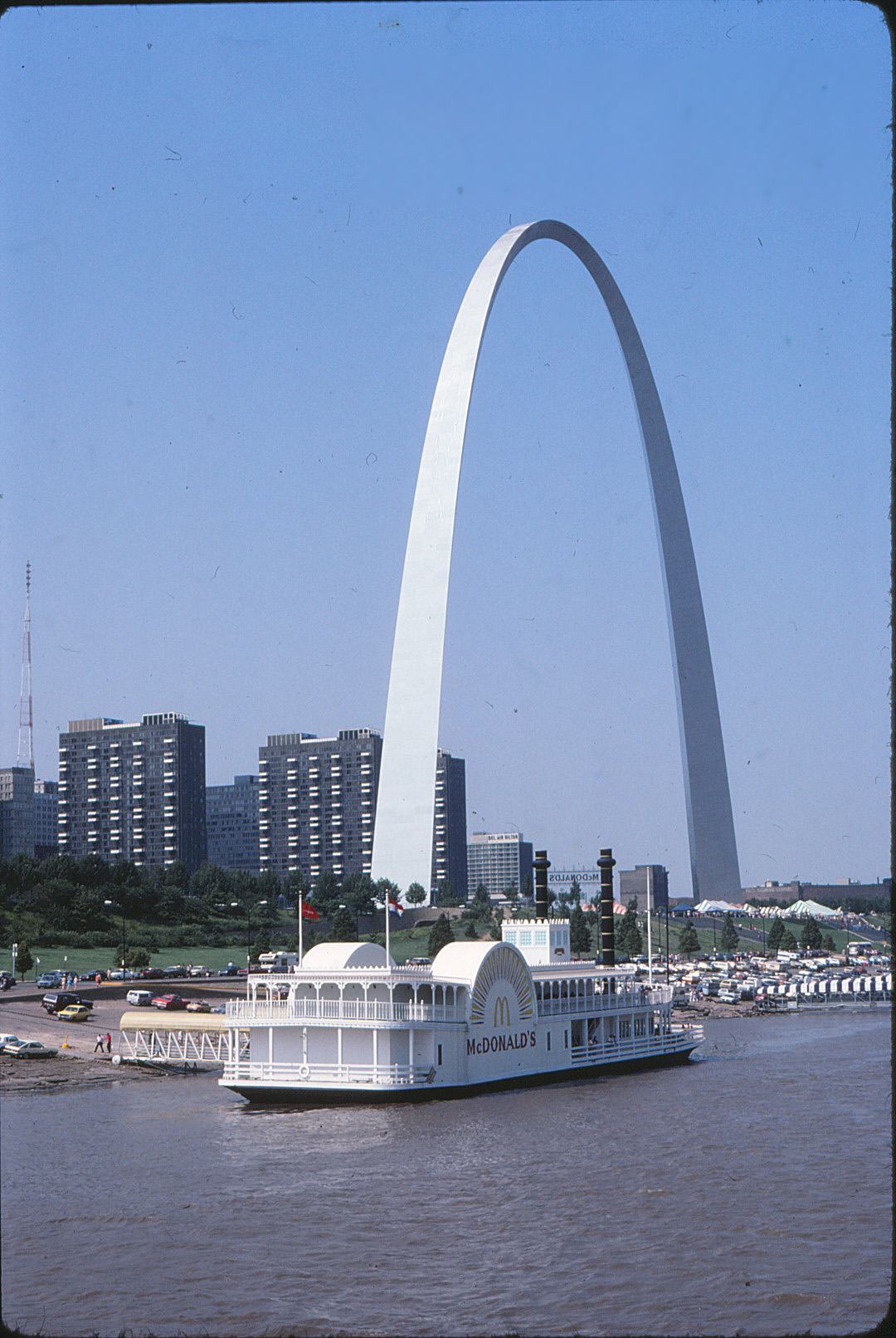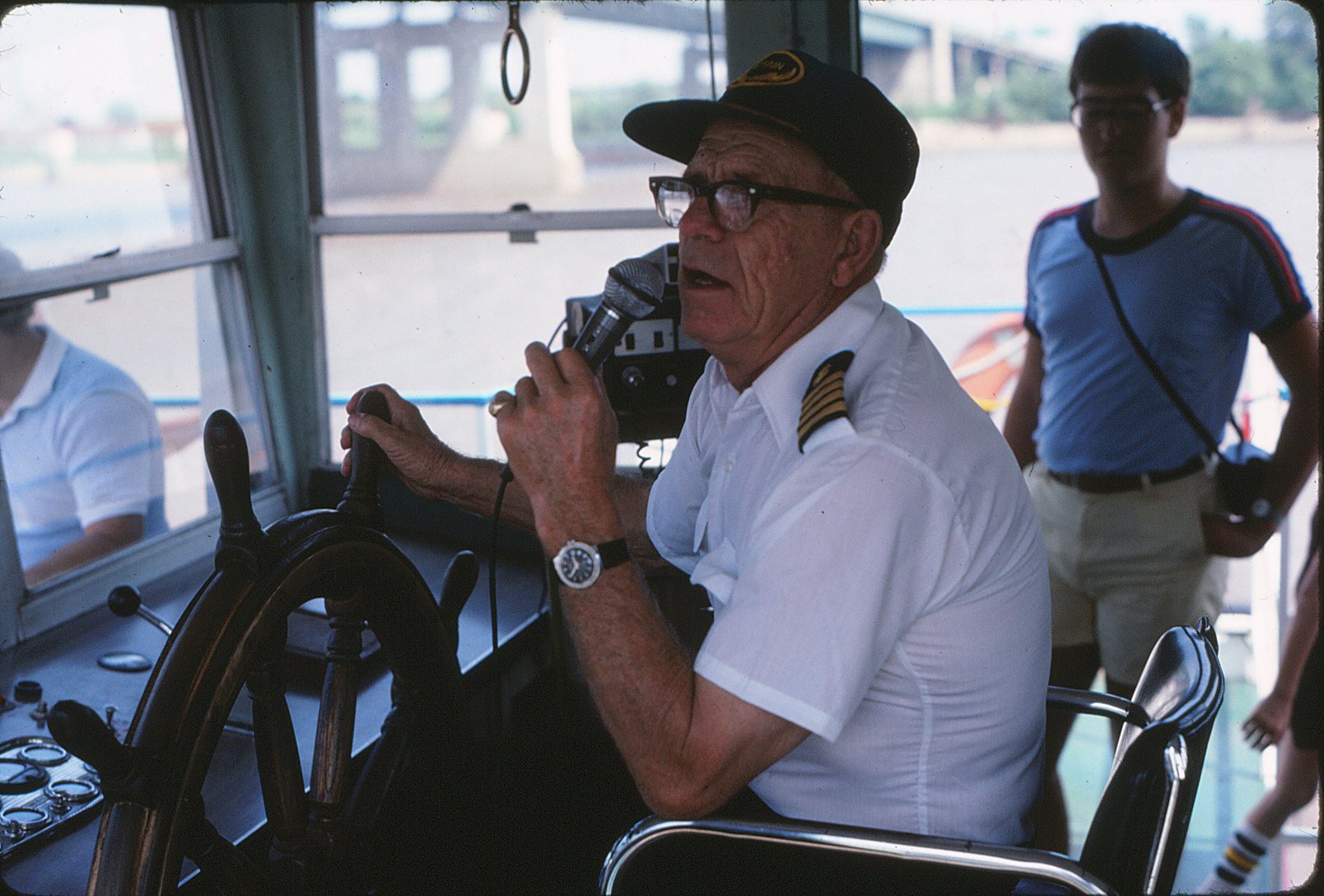 We walked over to the old Courthouse. A ranger took us on a tour. It was in this building that the famous Dred Scott case was first heard. She gave us an excellent tour. Larry got the car and picked us up in front of the Courthouse.
5:00 pm C.D.T. - Checked in at the Howard Johnson in Collinsville. Found a lovely restaurant with a Sunday buffett. It wasn't expensive and we had a nice dinner. Giot back and went swimming.