Milton Strumpf Personal Information Page
A place of my very own.
---
This is were I have put some general stuff about who I am and what I like.

Full Name: Milton Ian Strumpf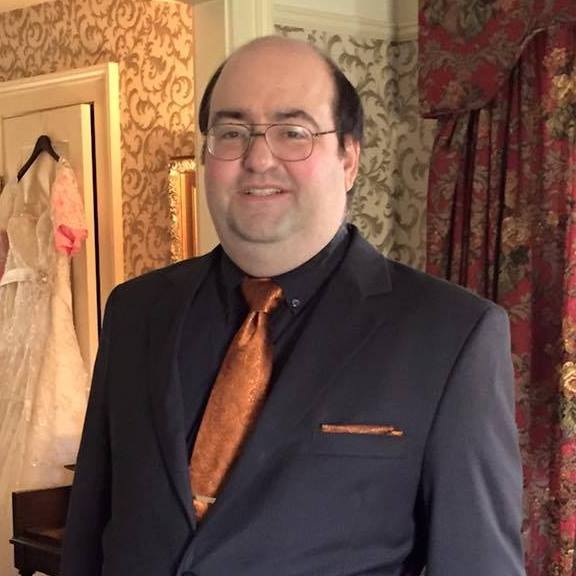 Home Town: Brockton Massachusetts
Date of Birth: 10/27/68
I am a single Jewish male who lives in Brockton, MA. I am 5'9" and weigh about 210 lbs. As you can see, I have brown hair and eyes. I don't smoke or drink.
Education:
Where I used to work:
The Clarks Companies, N.A.


I joined the Clarks Companies, N.A. in February of 2000. I was working there in the Corporate accounting department as a corporate accountant. Clarks is a very well established British company that makes shoes, both business and casual. They bought out the Bostonian Shoe Company and sell under both brand names. I think their shoes are very stylish and I am enjoyed working for them. Let them know I sent you over.

During my time a Clarks, I have done a lot of interesting things. Clarks supports a wonderful charity called the Two-Ten Foundation. From February 12th - 16th, 2001, Clarks was working on raising money for them. Well, after 15 years of having a full grown beard and mustache, I said I would shave it off if they raised $100. Sure enough, they raised it with room to spare, so the facial hair came off. Imagine my surprise when seven guys decided to top me and shave their heads! Well, we got a group photo. What do you think? (I'm the one on the far right.)




Boston Biomedica


BBI is a biomedical manufacturer of test kit controls. It provides these to hospitals, biomedical firms and government agencies. I worked in the accounting department. This is a public company. I worked there from June of 1993, when I started as a Co-op student until February of 2000. I moved from working there part-time when I went back for my last quarter of classwork and they hired me full-time when I graduated. I left on very good terms with the company and continue to keep tabs on them.

If you are interested in finding out more about my experience and expertise, check out my resume.

Hobbies and Interests:
Traveling, though I don't get to do it much
Role playing games- AD&D, Paladium, Tracy's System (a friend who is developing one), etc.
Computer games- strategy, simulation, etc.
Candlepin Bowling
Miniature Golf
Comic book collecting
This web page
Riddles