Date: July 30, 1982
Place: Blackwater Lodge and Motel, Box 1162, Coty, WY, 82414
Mileage: 82207.4 - 448.4 miles
Food:
Breakfast: $9.79 - Truck Stop Exit 55 (G)
Lunch: $11.49 - Dairy Queen, Gillette, WY (G)
Snack: $2.36 - Candy, Soda
Dinner: $27.29 - Country Kitchen (Cody) (G)
Logging:
$36.05
Gas:
$20.50
$17.50
Sightseeing:
Misc:
$0.05 - Prairie Dog Booklet
$26.68 - Hose repair
Total Spending: $151.71
---
Friday - July 30, 1982 - 10:45 am M.D.T.
Larry had me drive this morning. I drove to Devils Tower. We didn't have any close encounters of the third kind. The tower is impressive. 1,000 ft across at the bottom, it rises 865 ft above it's wooded base, 1,280 ft above the Belle Tourche River or 5,117 ft above sea level. Because today is another travel day, we didn't have time to take the nature trail around the base.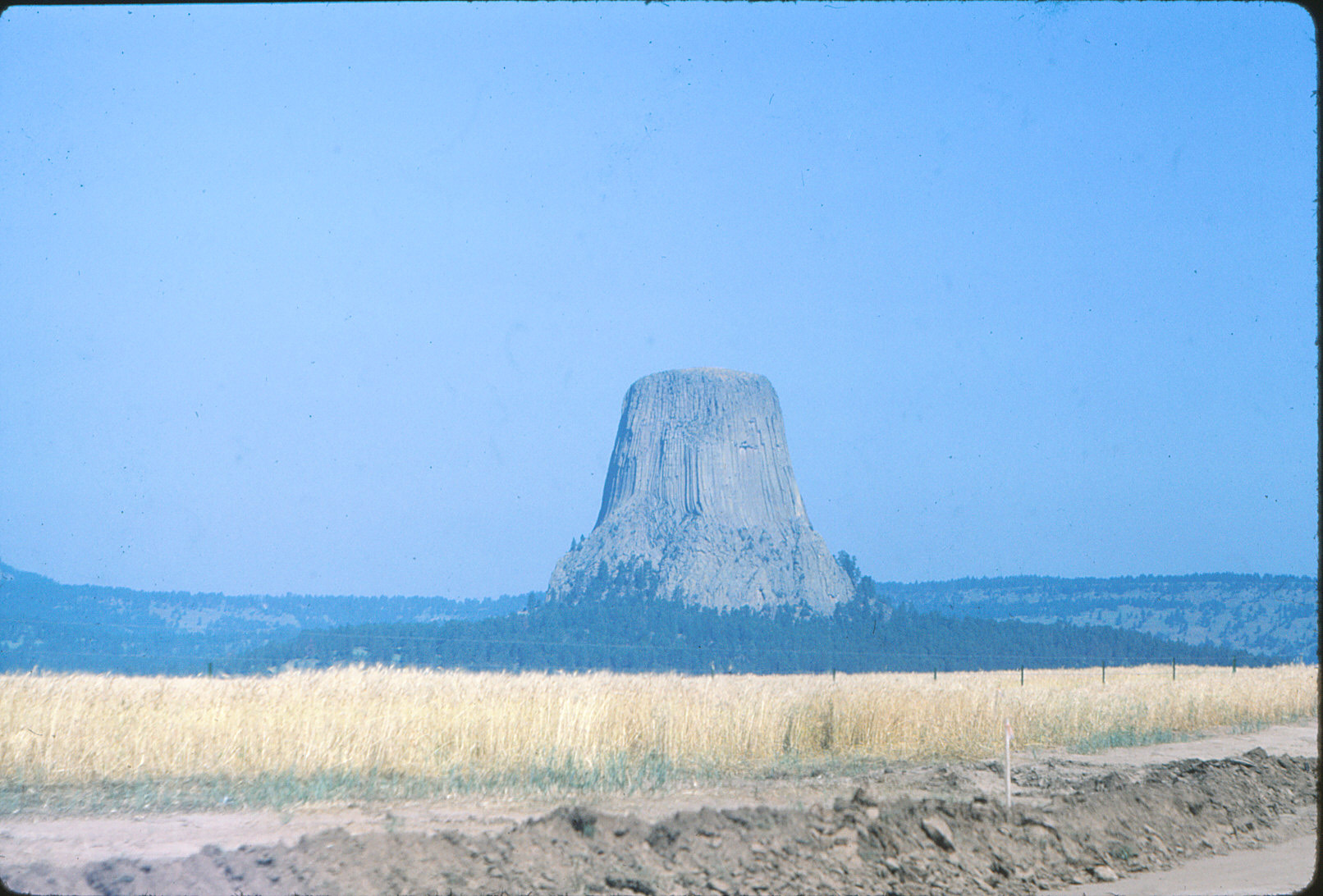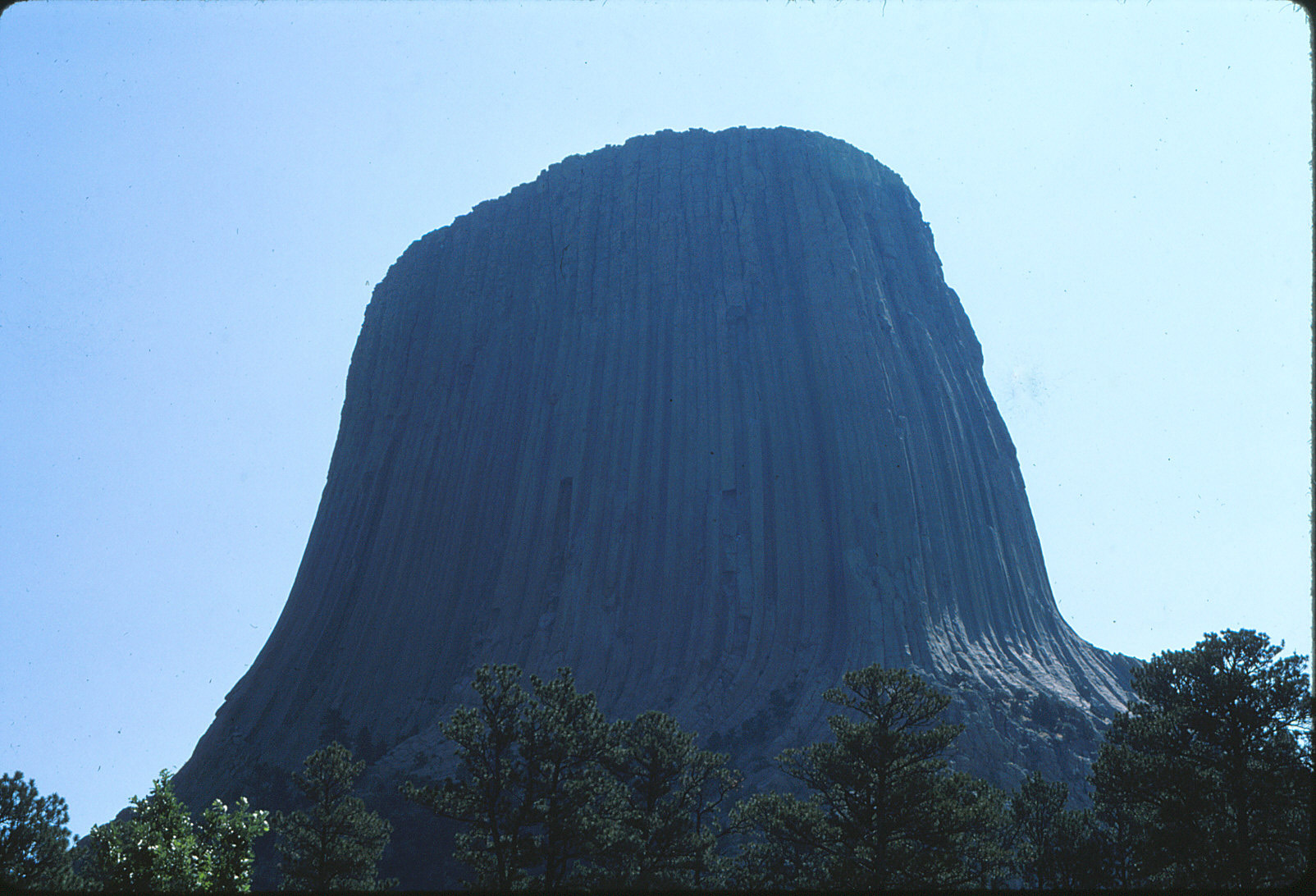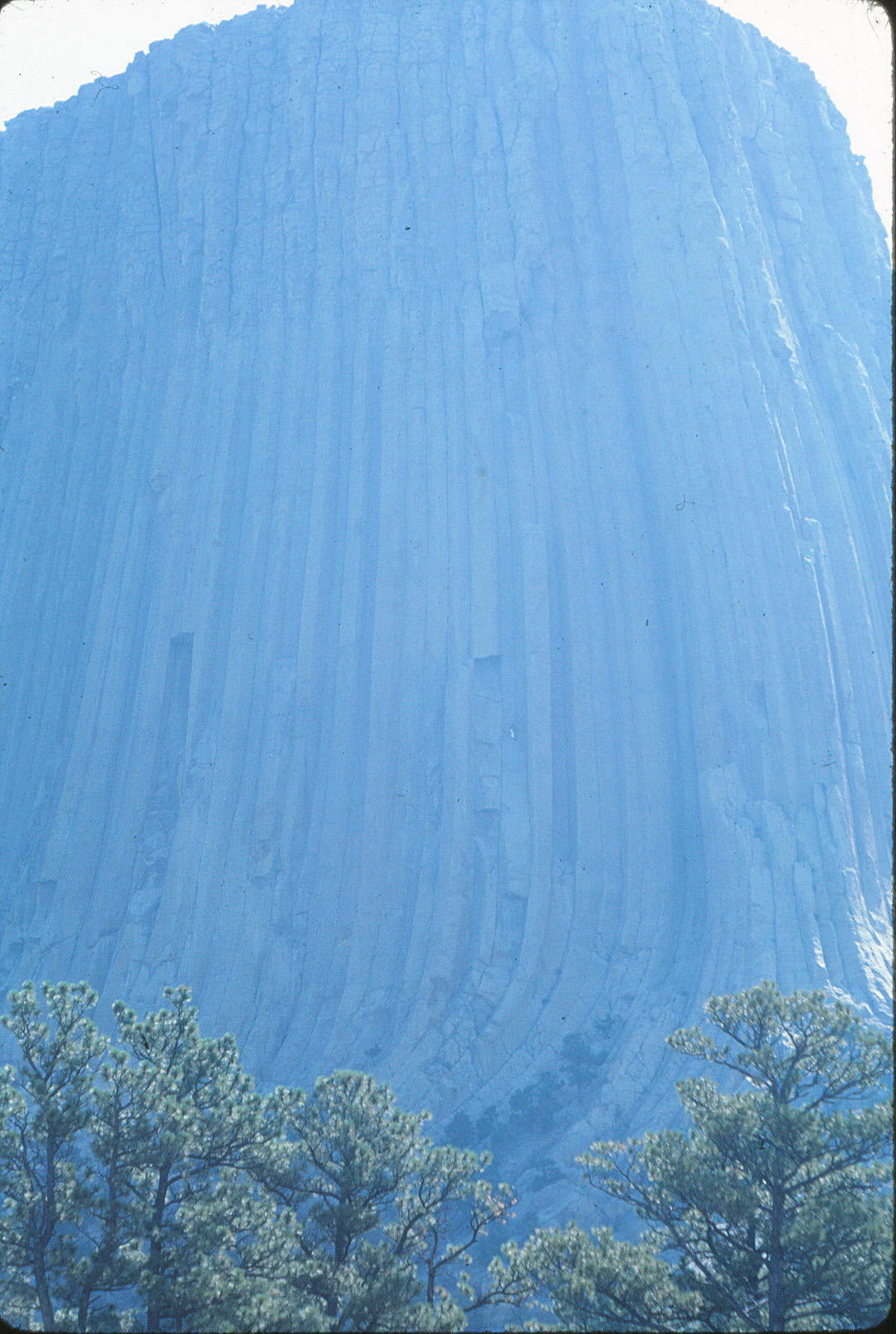 (Can you spot the climber?)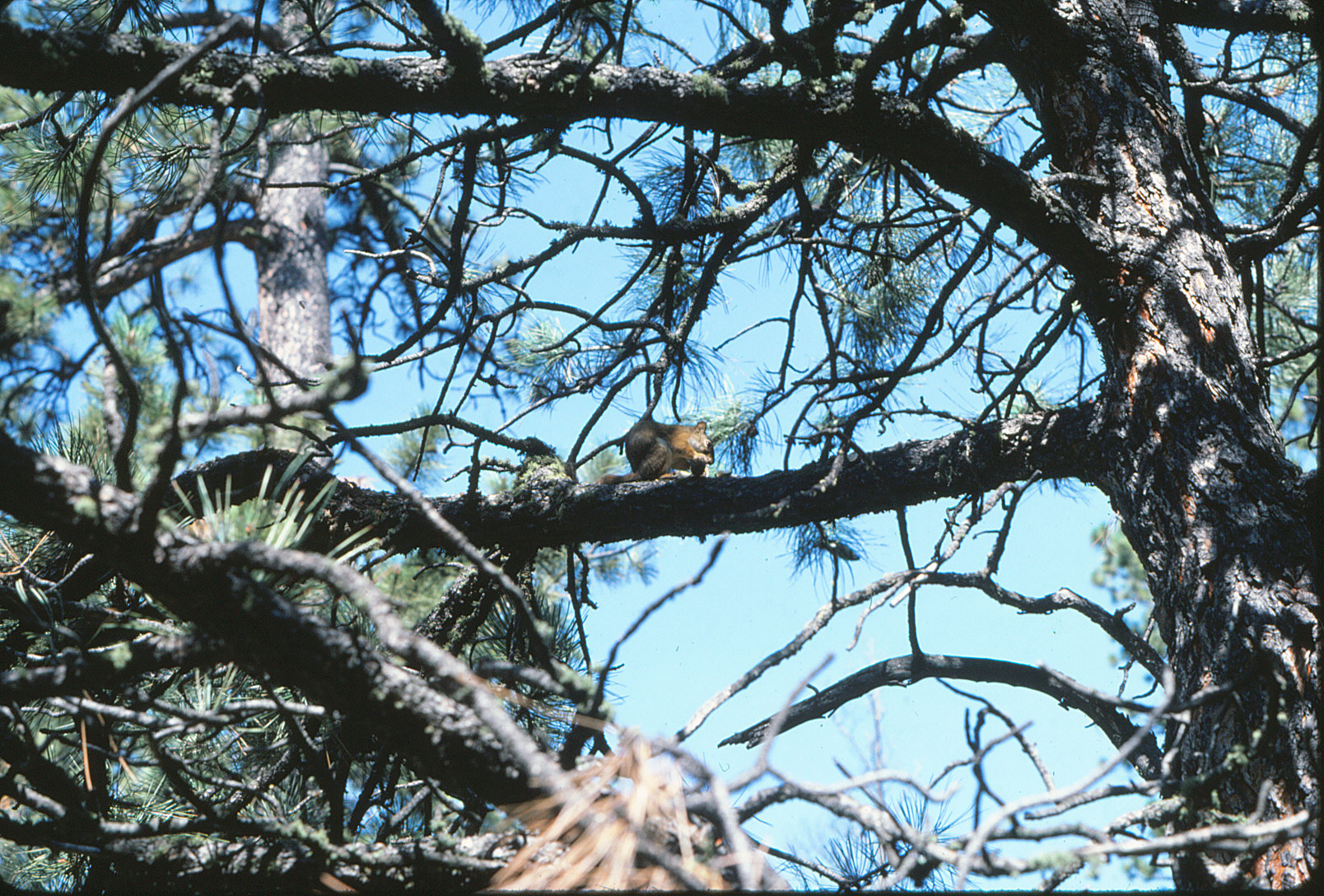 12:40 pm M.D.T. - Stopped in Gillitte, WY for lunch at D.Q.
1:30 pm M.D.T. - Had our first distant view of the Rockies. Everyone got excited, even the car started whistling. Oops, oh no! That whistle was really a hiss. The hose on the thermostat sprung a leak. Hope it holds till we reach Buffalo, WY.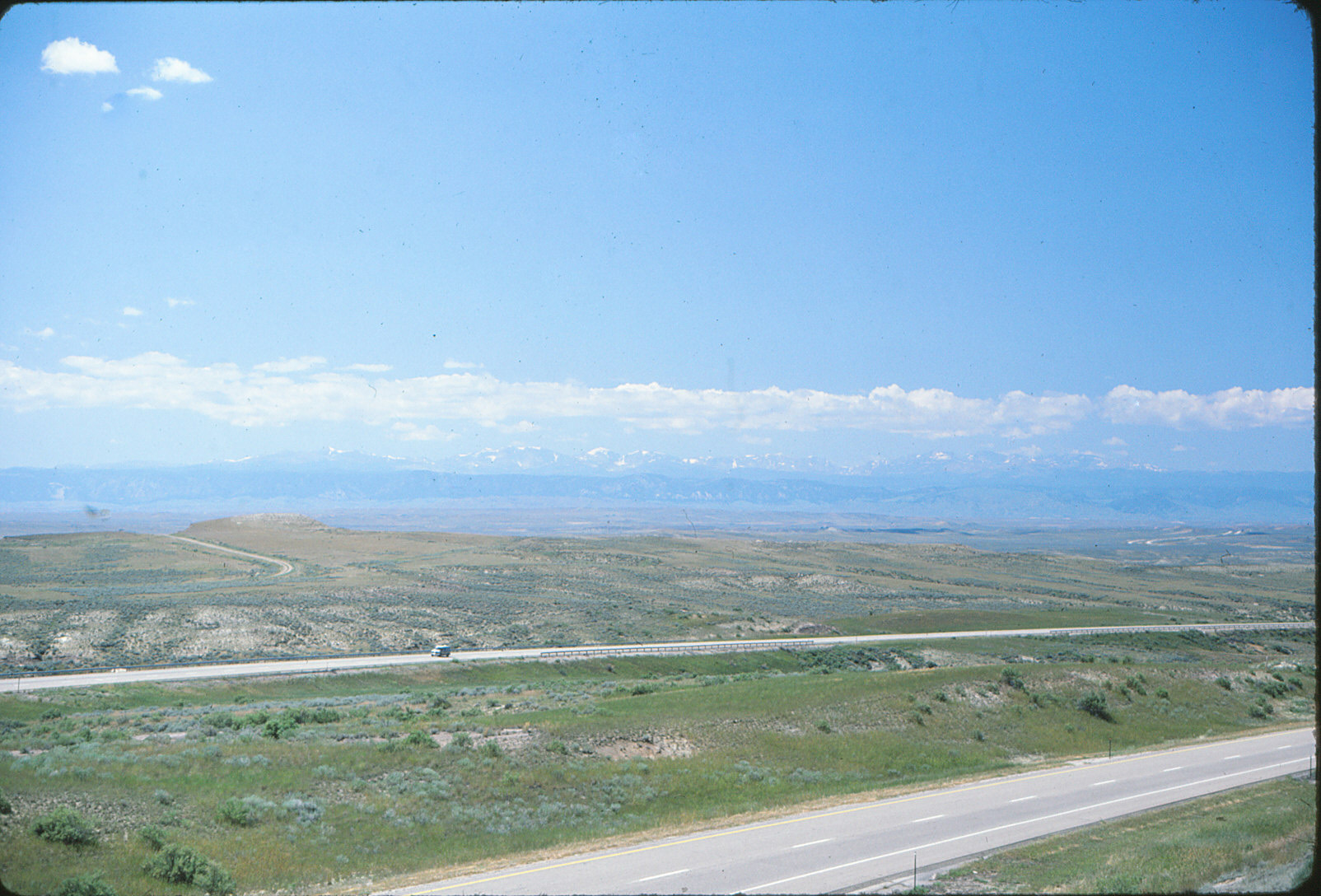 2:15 pm M.D.T. - Reached Buffalo and a CBer told us to take the car to the Husky station, AAA approved. The hose did have a hole in it. The mechanic had to go somewhere and pick up a new hose. Wonder how long this will take? He said it would only take a few minutes. I hope a few minutes isn't longer in WY than it is back East. Before he left he tpld Larry that he always gets lost when he goes to this parts place. He made it back and with a hose. He had to go to four different places. That loud sigh you heard was me. Relief is spelt N-E-W H-O-S-E!
Traveling along Rte 14, 16 and 20 (mainly 16) is another tedious stretch. But before this stretch we drove through the Big Horn Nat'l Forest. I went a trigger happy with the pictures.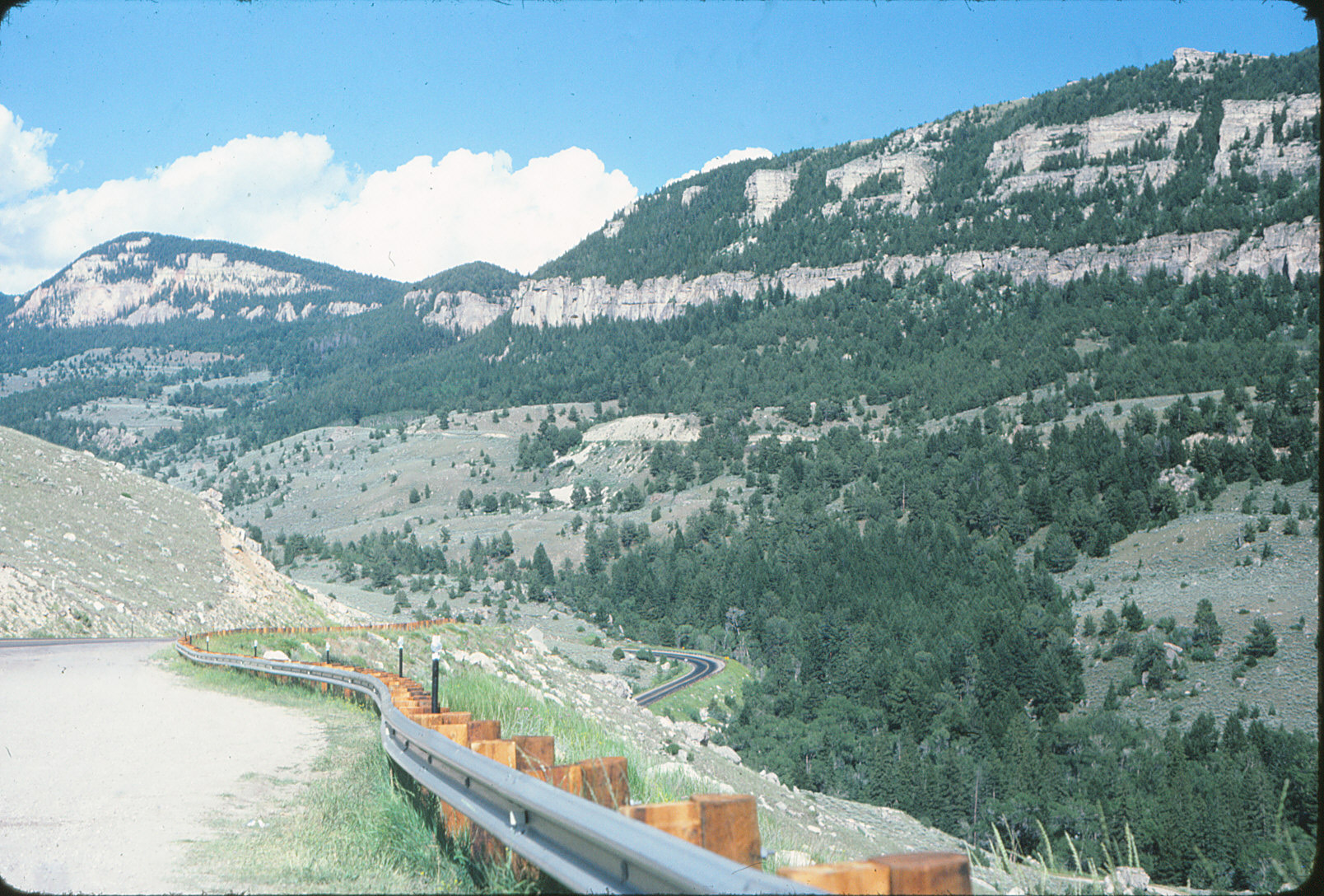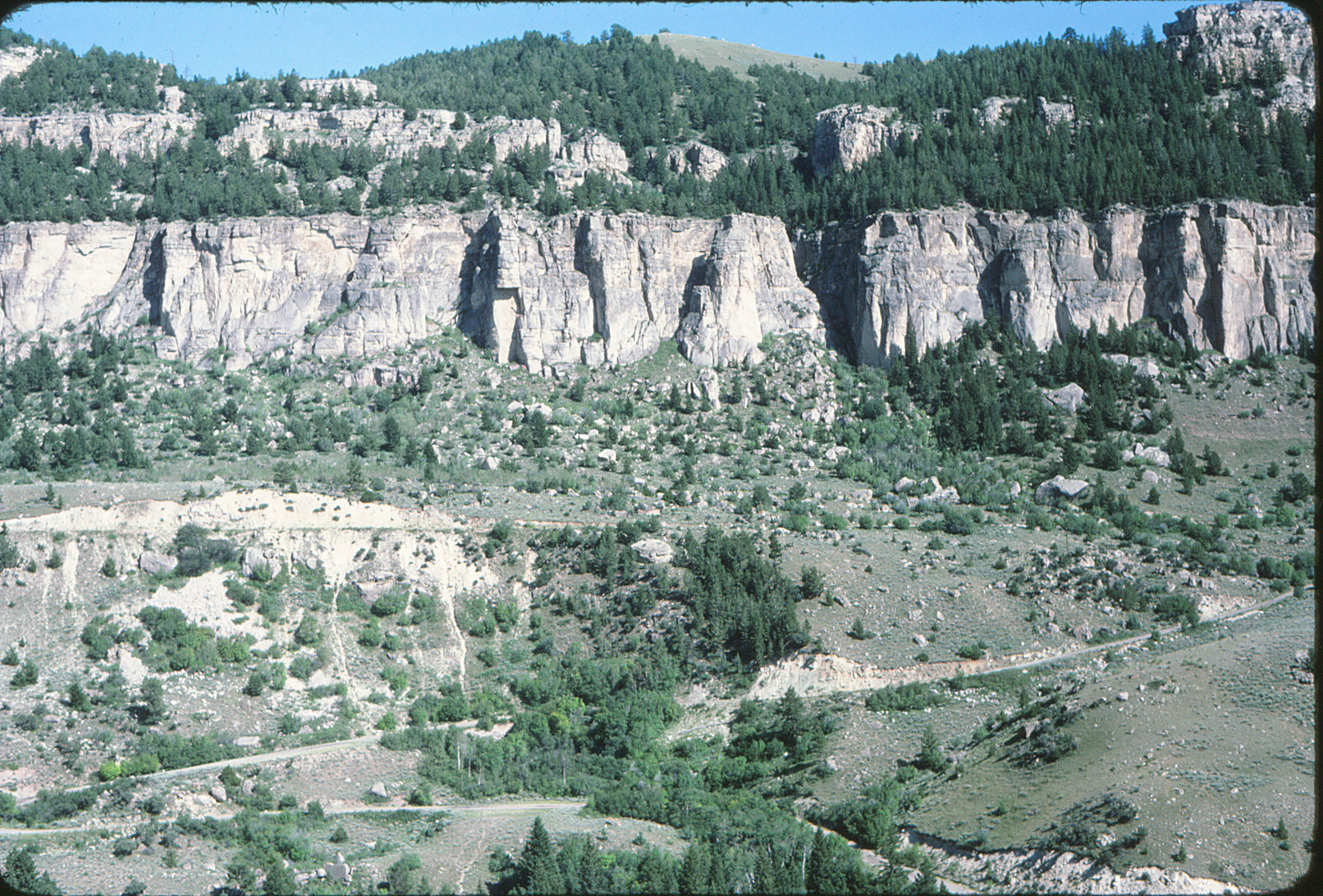 My only problem with this drive is my tail bone is very sore. That will teach me to fall down a flight of stairs in high school!
7 pm M.D.T. - Stopped in ody at the Country Kitchen for dinner. After dinner we had intended to visit the Buffalo Bill Museum. which is a AAA star attraction, but we were all so tired we voted to continue the other 30 or so miles and check into the motel. This will be the first motel that is not a Motel 6.
9:00 pm M.D.T. - Arrived at Blackwater Lodge. A log cabin! How about that! I guess you really can't consider this roughing it. It did have indoor plumbing. Be thankful for small blessings. Again no tub!