Date: July 29, 1982
Place: Motel 6, 620 E. Latrobe St., Rapid City, SD 57701 (second day)
Mileage: 81759.0 - 137.4 miles
Food:
Breakfast: $8.84 - Mt. Rushmore (V.G.)
Lunch: $10.51 - Wind Cove (Terrible)
Snack: $2.83 - Dairy Queen - Custer
Dinner: $26.40 - Mr. Steak (V.G.)
Logging: $22.74
Gas: $19.50
Sightseeing:
$12.00 - Rushmore - Burgman Display
$3.00 - Park (Custer State)
$6.00 - Wind Cave
$4.00 - Crazy Horse
Misc:
$3.40 - Laundry
$0.40 - Soda
Total Spending: $119.62
---
Thursday - July 29, 1982 - 8:00 am M.D.T.
8:00 am M.D.T. - Left room to go back to Rushmore. Read that the light is best between dawn and 10:30 a.m. We also want to see the presentation about Borglum.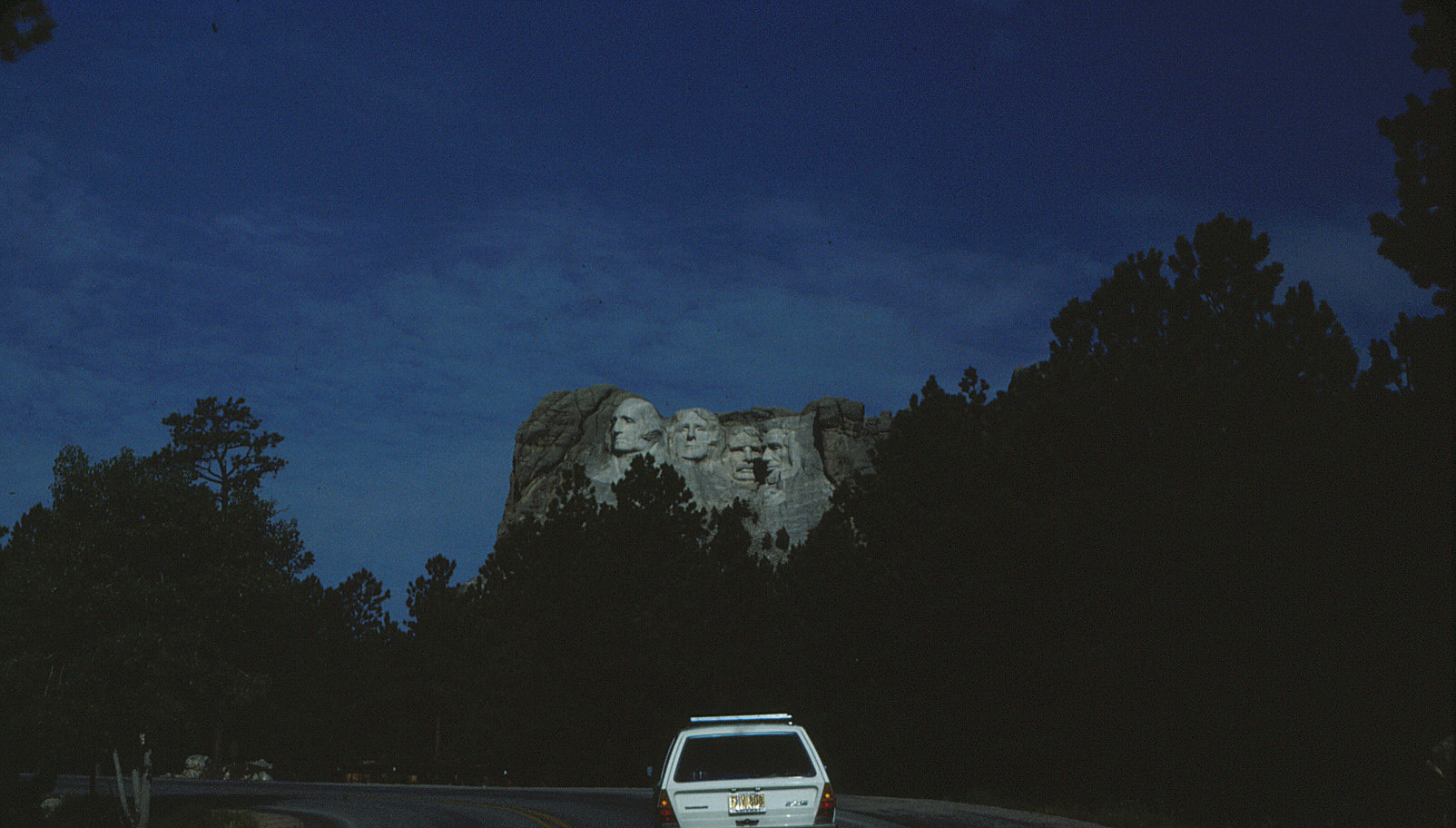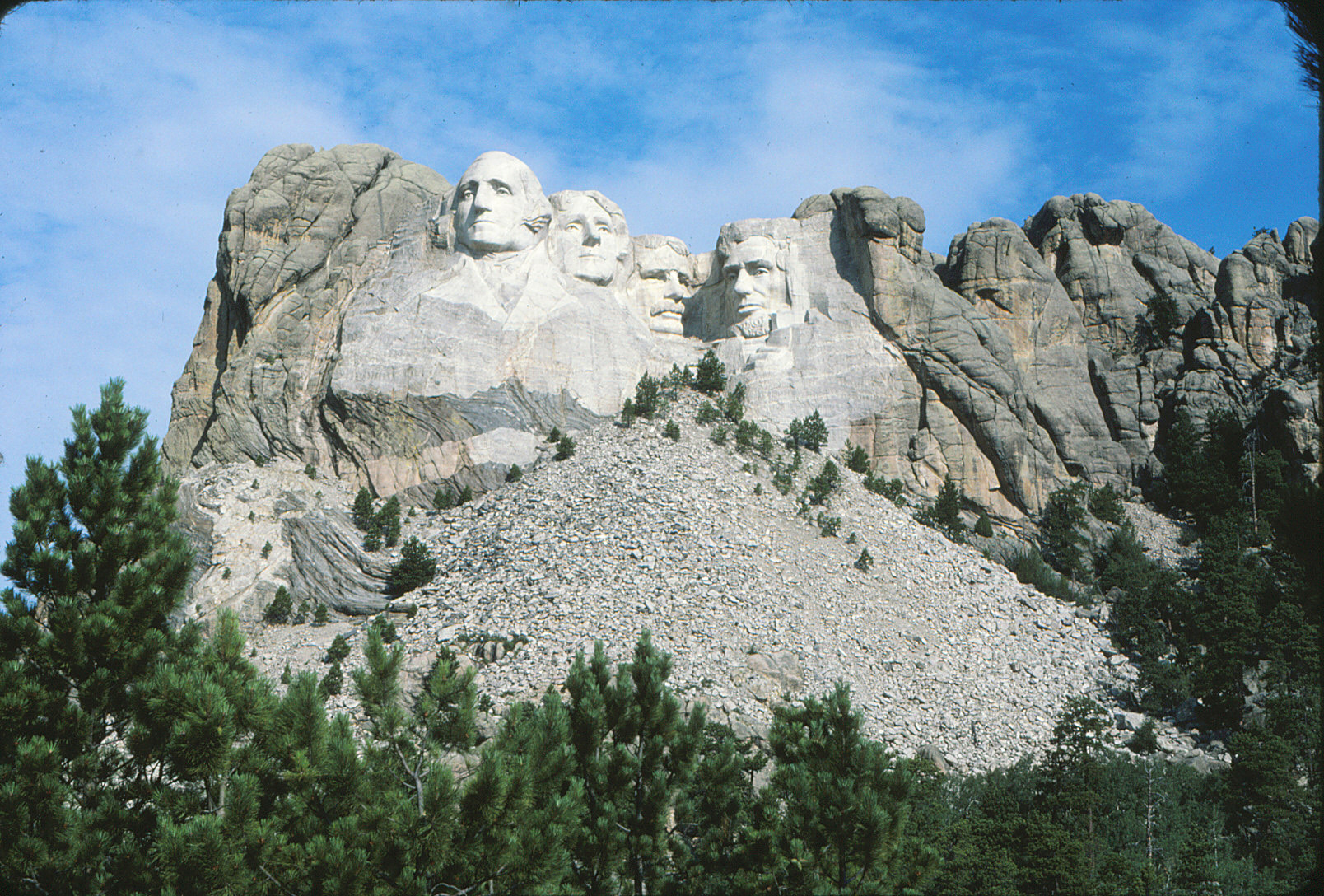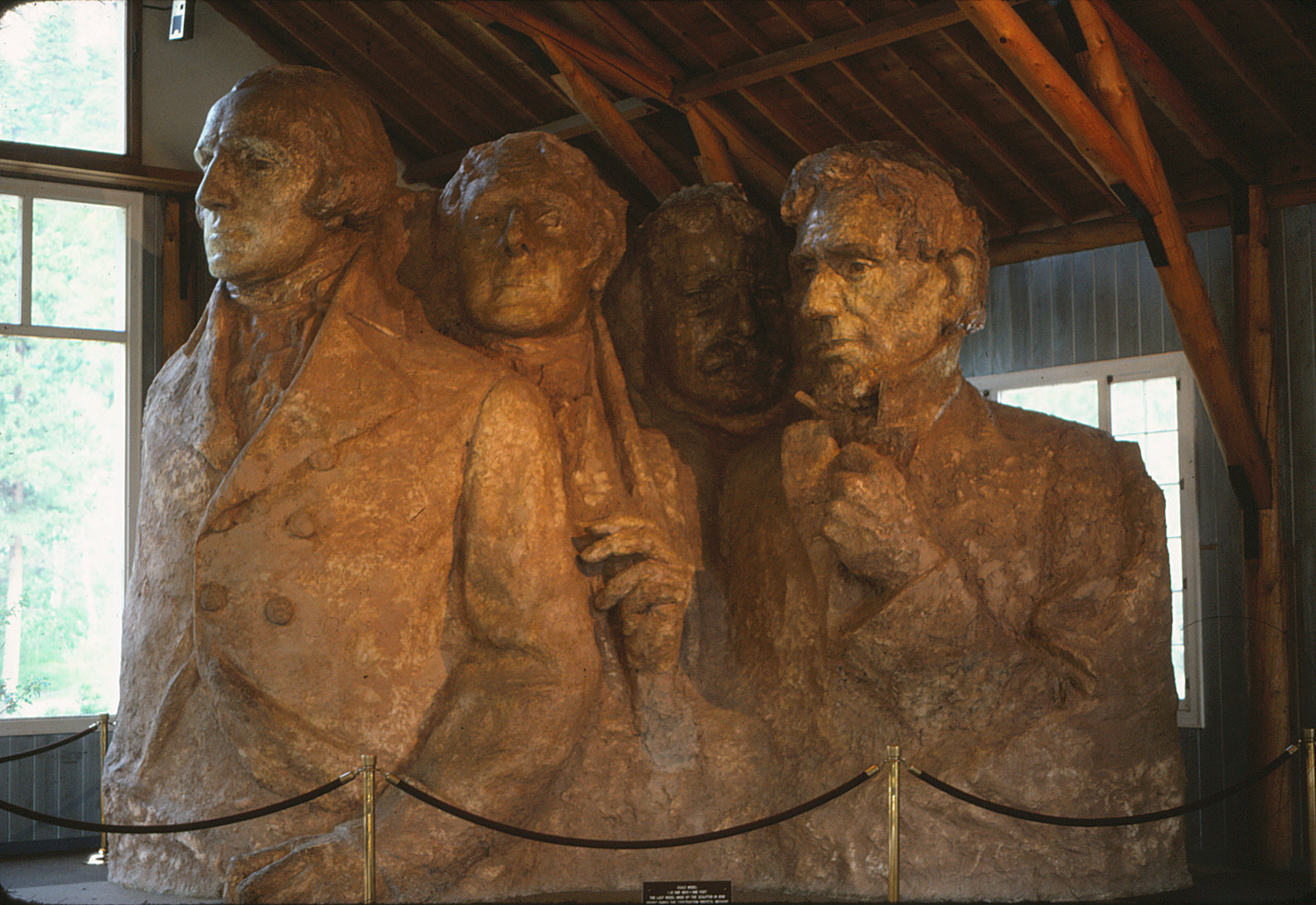 One quick note about the above picture. Mt. Rushmore is an unfinished work. This picture shows how the mountain was supposed to look. While it was being carved, there were issues and the mountain was only able to be finished to it current status. It was decided, later, that what had been completed was perfect the way it was.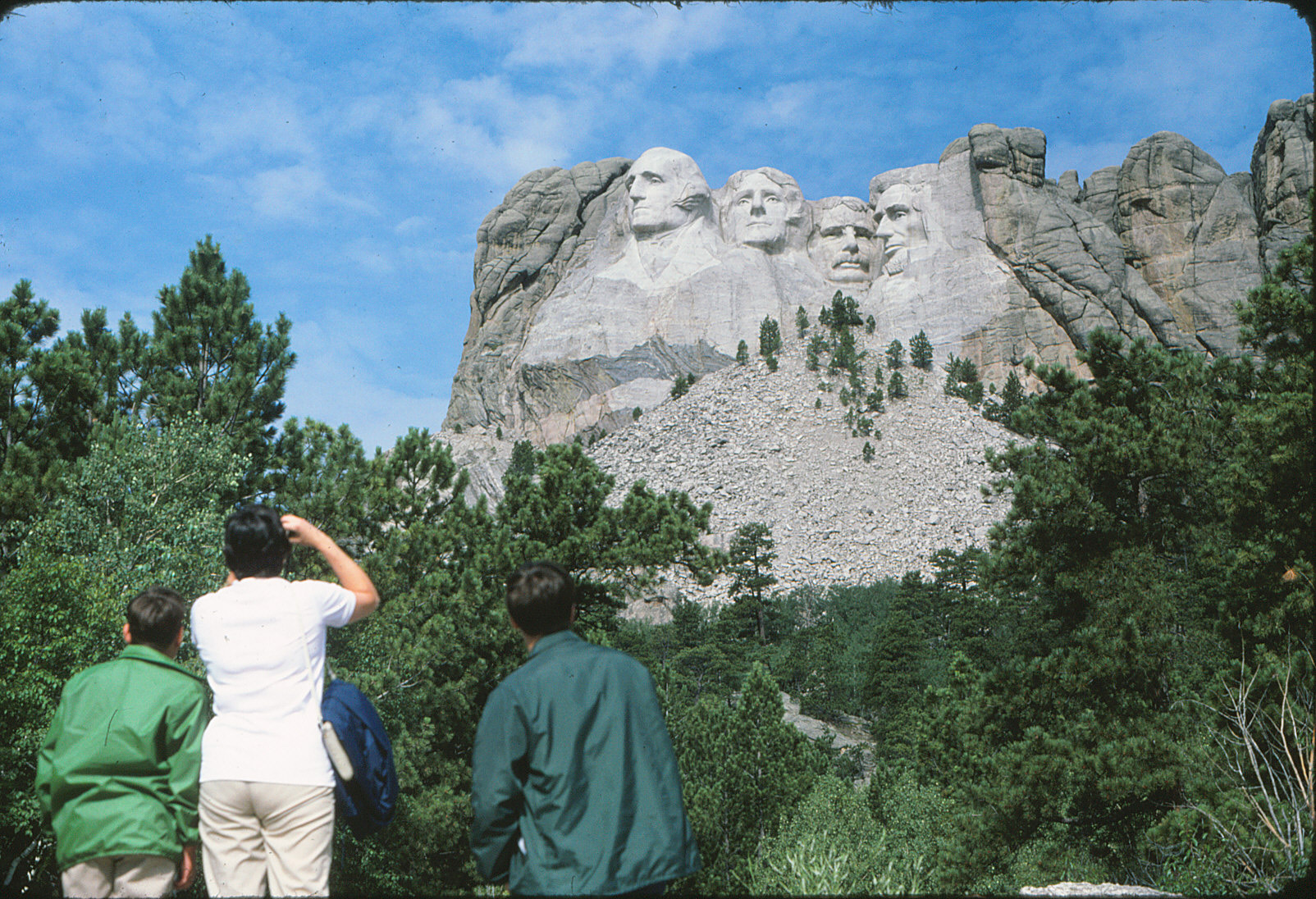 Coming out of the Memorial, we went on Rte. 244 Nat R. Road and saw the Profile of G. Washington.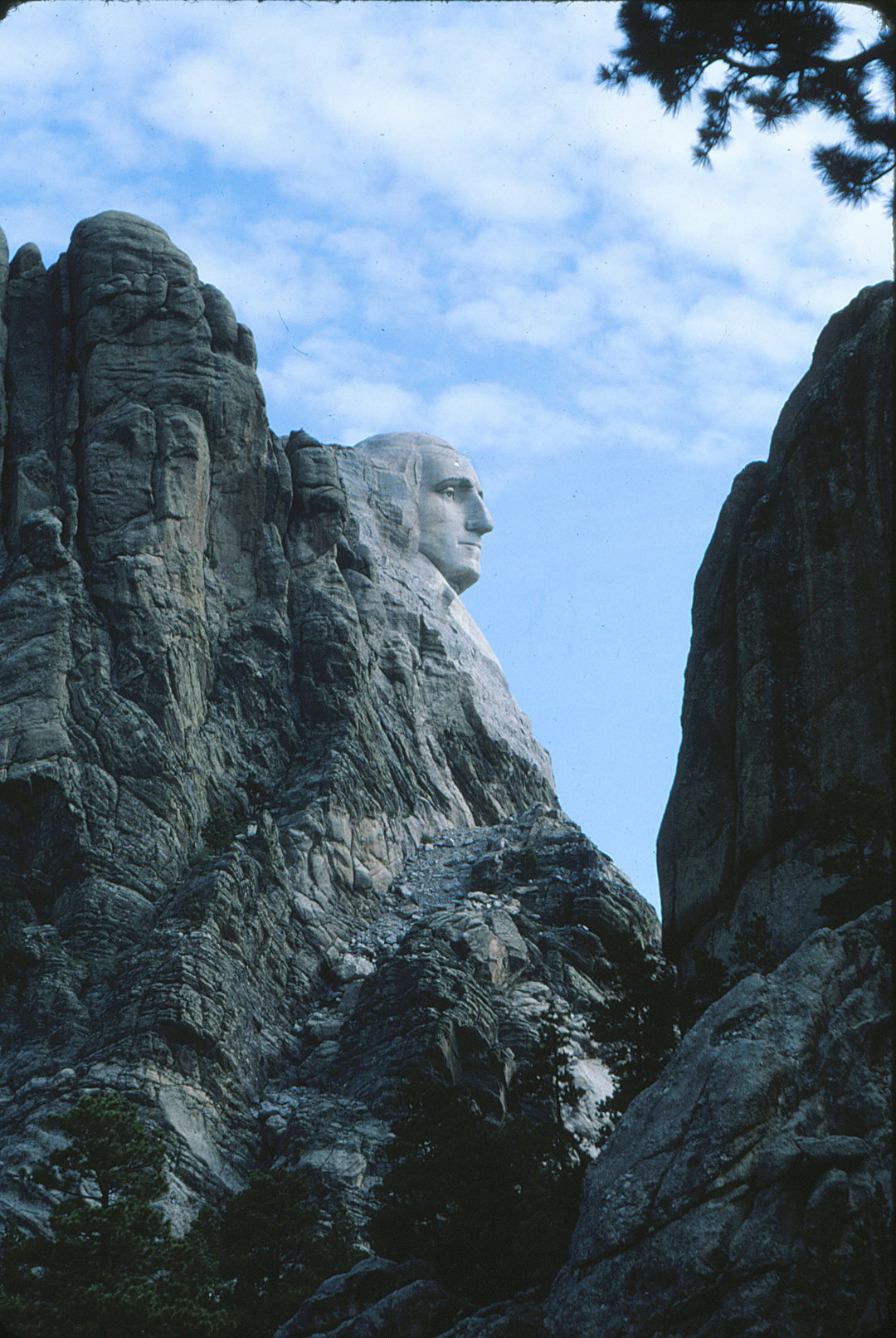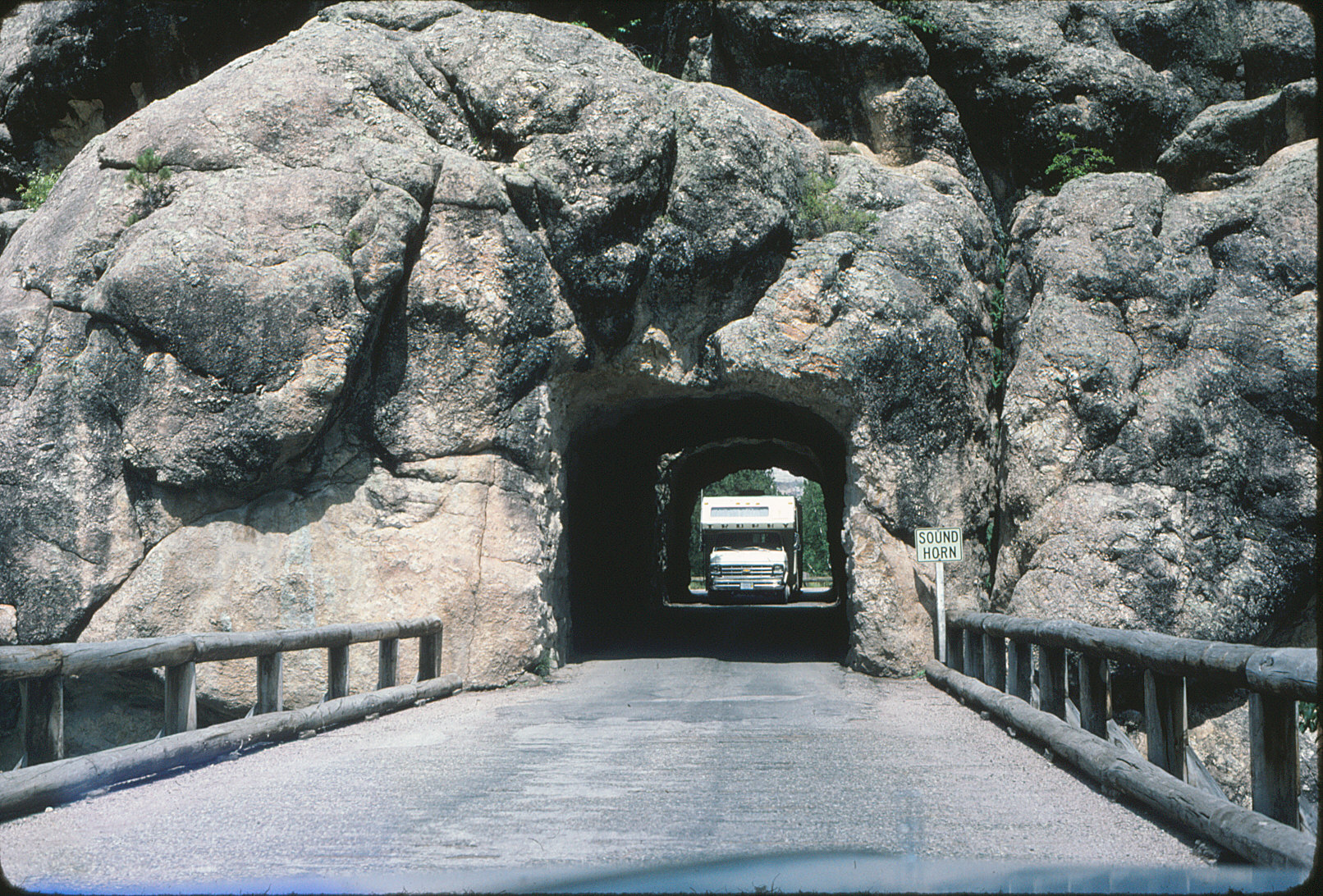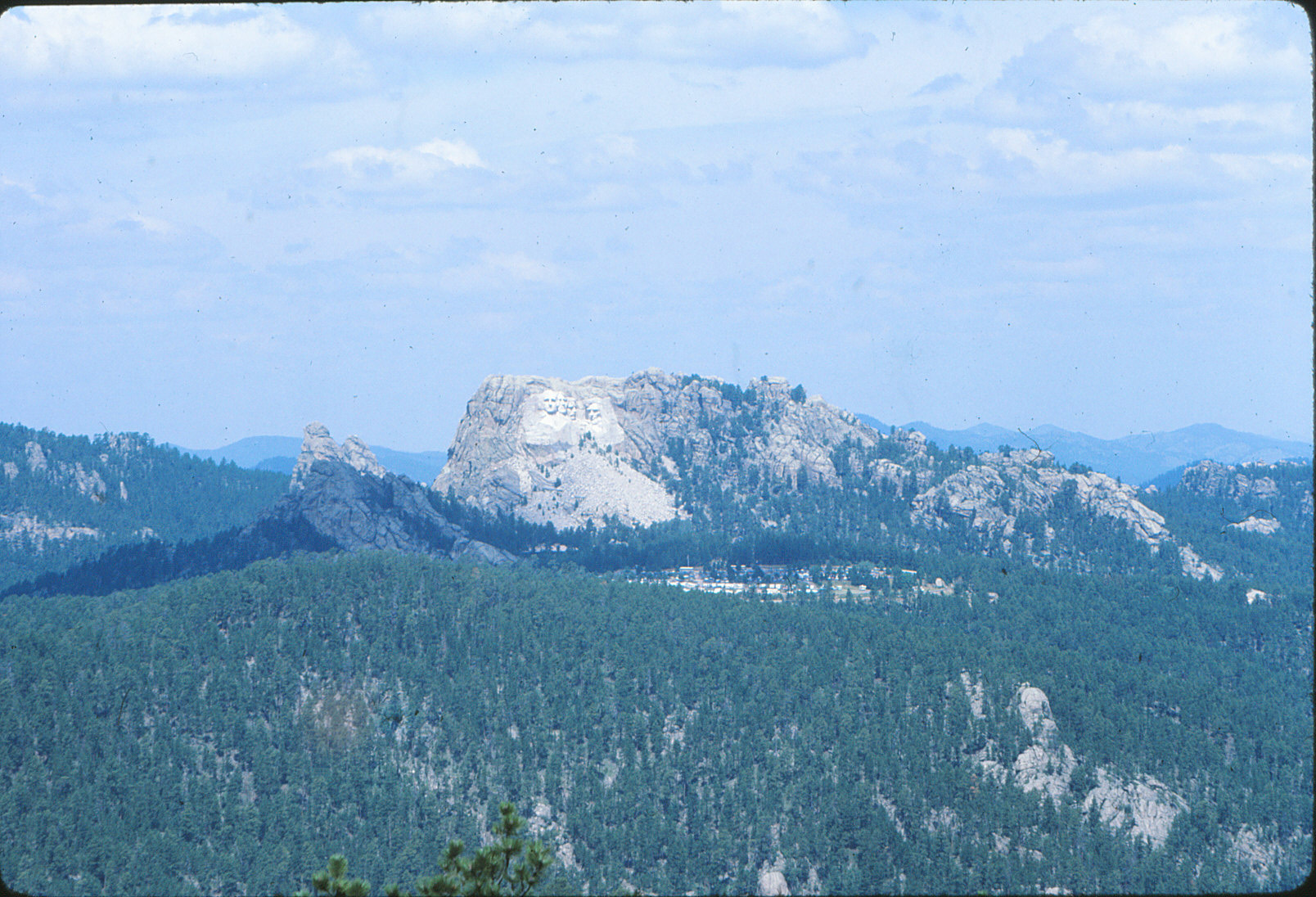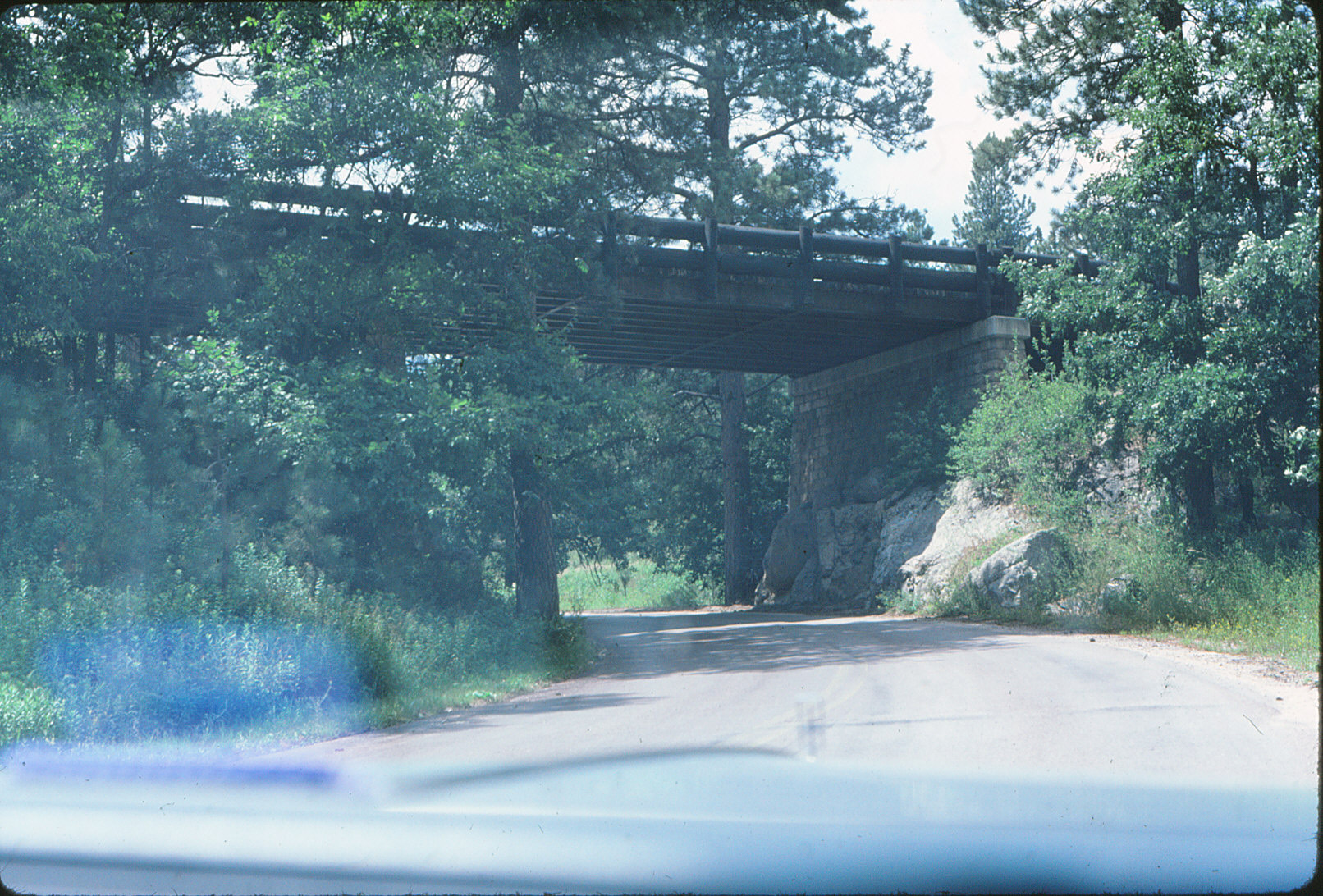 We had a nice breakfast at the visitors center. The Rushmore-Borglum exhibit in Keystone is new and very well presented. (Well, it was at the time.)
1:00 pm M.D.T. - Arrived at Wind Cave. Had a terrible lunch there but the tour through the cave made up for it. While on our cave exploration we met another group who were spelunking thru the wind caves. Spelunking is described as putting too big a body thru too small a place for too long a time.
4:00 pm M.D.T. - Went to Crazy Horse. An ambitious project of carving a monument of Crazy Horse in the side and top of a mountain. This was an interesting stop.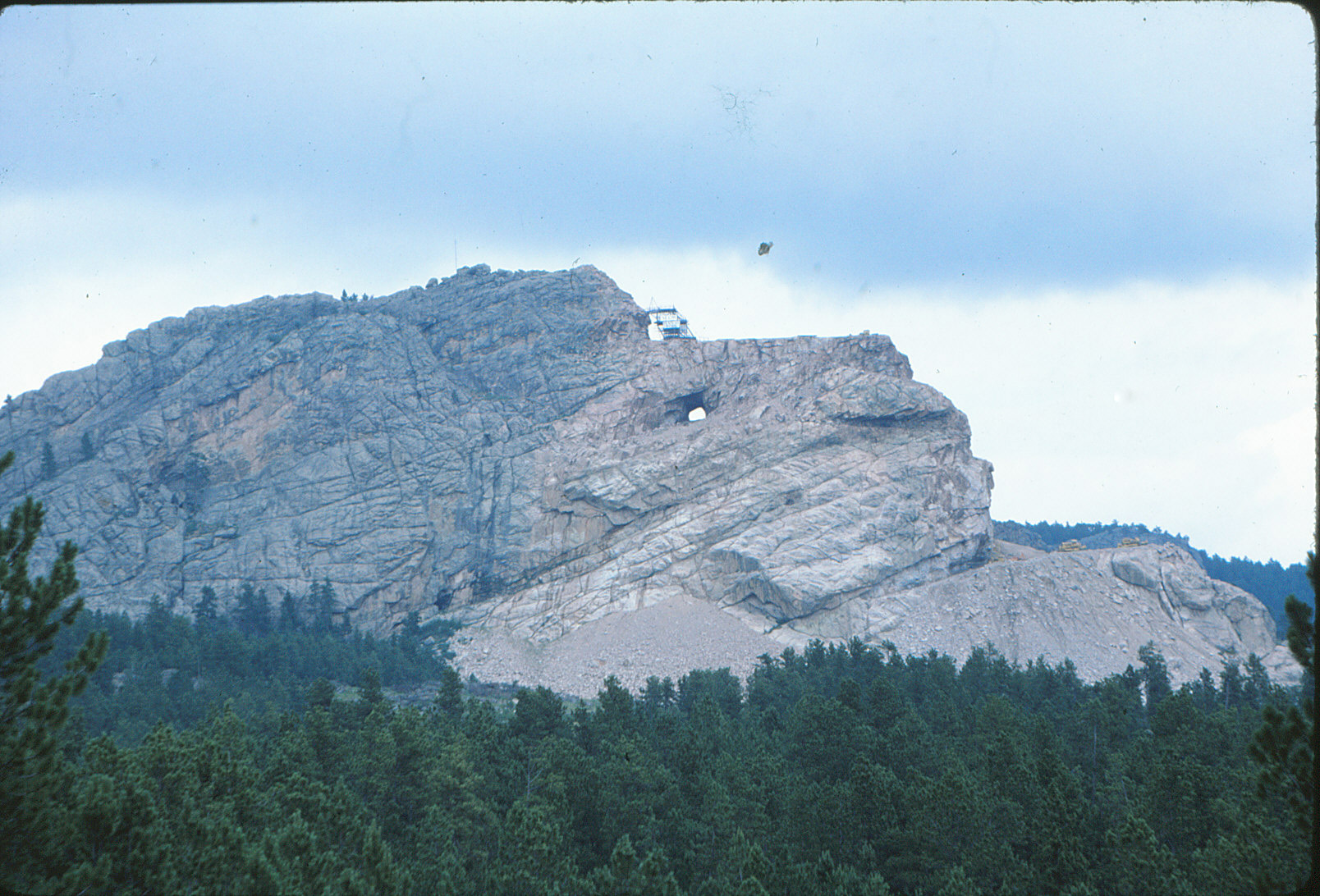 I decided not to try and shink these down as there are some signs in them you might want to read. Enjoy. In the above picture, the sign (which a found you cannot read, says "Slow Man at Work".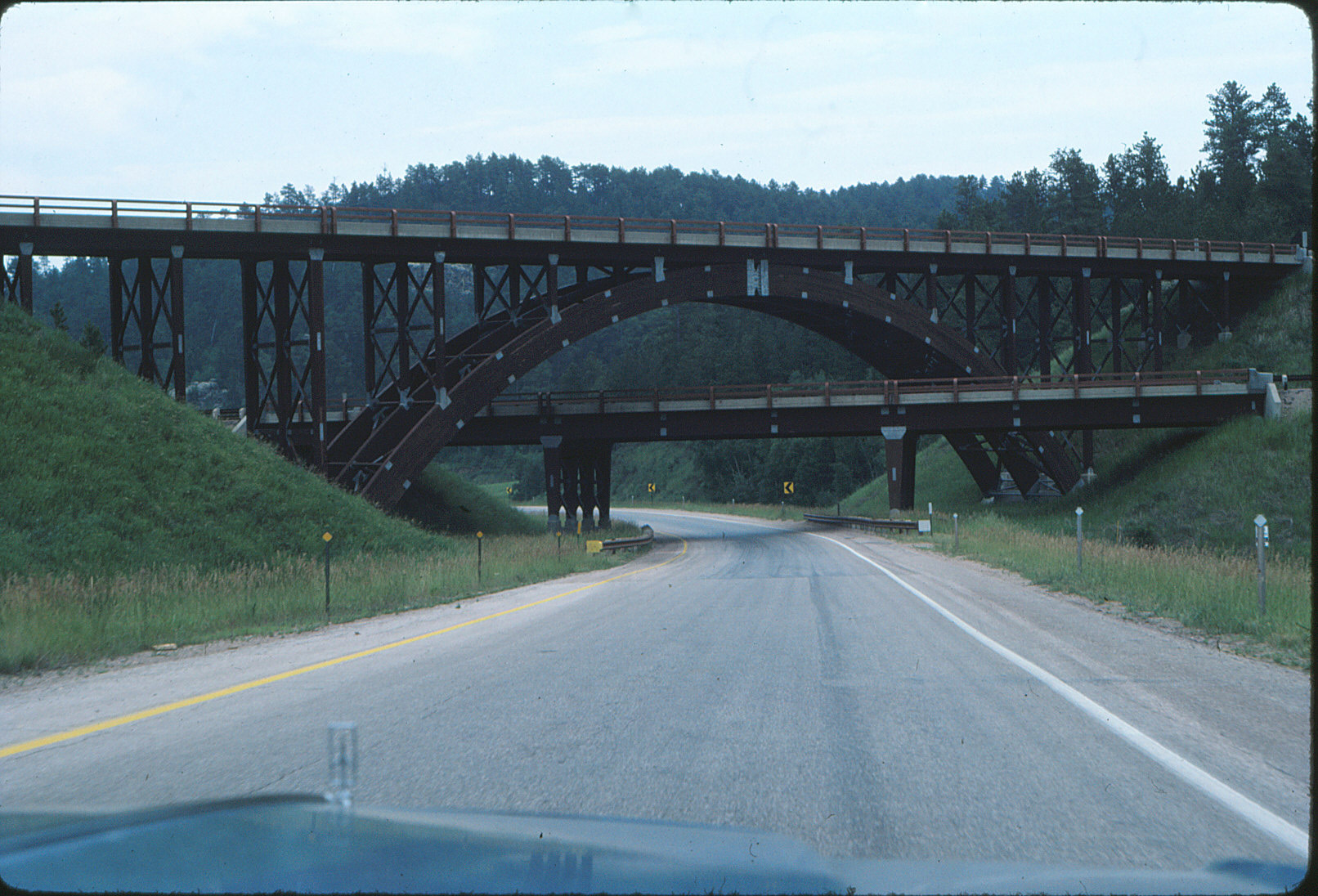 9:00 pm - Doing laundry and laundry and laundry. Even tourists need clean clothes. It is becoming difficult to keep this journal as we do more and more sight-seeing. By the time we get into the room at night, we are exhausted and the only thing that doesn't ache is the 5th eyelash on my left eye.