Date: July 24, 1982
Place: Grandpa's in Teaneck, NJ
Mileage: 79837.0 - 220.0 Miles
Food:
Lunch: Stopped and Grandma Selda's
Dinner: $38.00
Gas:
$24.00
Tolls:
$2.50
Total Spending: $64.50
---
Saturday - July 24, 1982 - 12:30 PM
We're off! 79,617.0 on the odometer. We stopped at Grandma Selda's for lunch. Rushed through a delicious lunch as Dad was anxious to be off. Arrived at Grandpa's and went for dinner.
The adventure begins.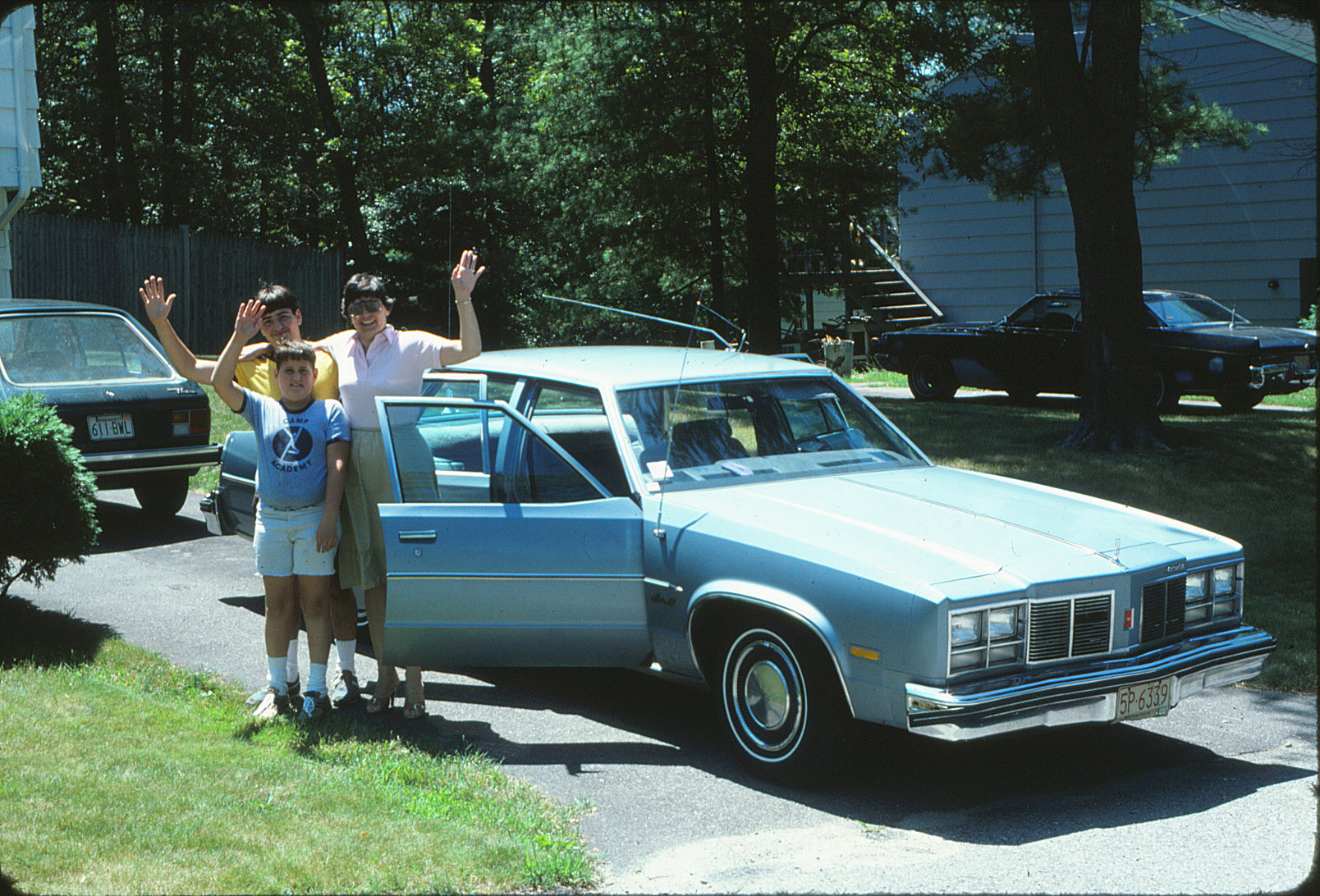 (Yes, folks, that is an antenea on top of the car. We had a portable TV in the back seat and I don't think we ever watched it the entire trip.)