Date: August 14, 1982
Place: Wetherill Inn Motel, Box 175, Kayenta, AZ, 86033
Mileage: 84621.8 - 155.8 miles
Food:
Breakfast: $14.87 - Bright Andel (GC) (V.G.)
Lunch: $14.14 - Watchtower (GC) (G) too slow
Snack:
Dinner: $30.80 - Holiday Inn (Kayenta) (P)
Logging:
$42.00
Gas:
$22.00
Sightseeing:
$0.75 - Tower at Watchtower
Misc:
$28.08 - Gift-Selda
Total Spending: $152.64
---
Saturday - August 14, 1982 - 9:00 am
9:00 am M.S.T. - Got up late today. Larry took the kids for breakfast and will bring me back a muffin. I was all packed by the time he got here. We went to the tram so we could get off at the first point and see Milton walking the trail. I would like to point out something here. While Mom, Dad and Matt where going to the other side of the rim and I was walking into the Canyon, none of us thought of one thing. You'll find out about this in a second. Now, back to the action.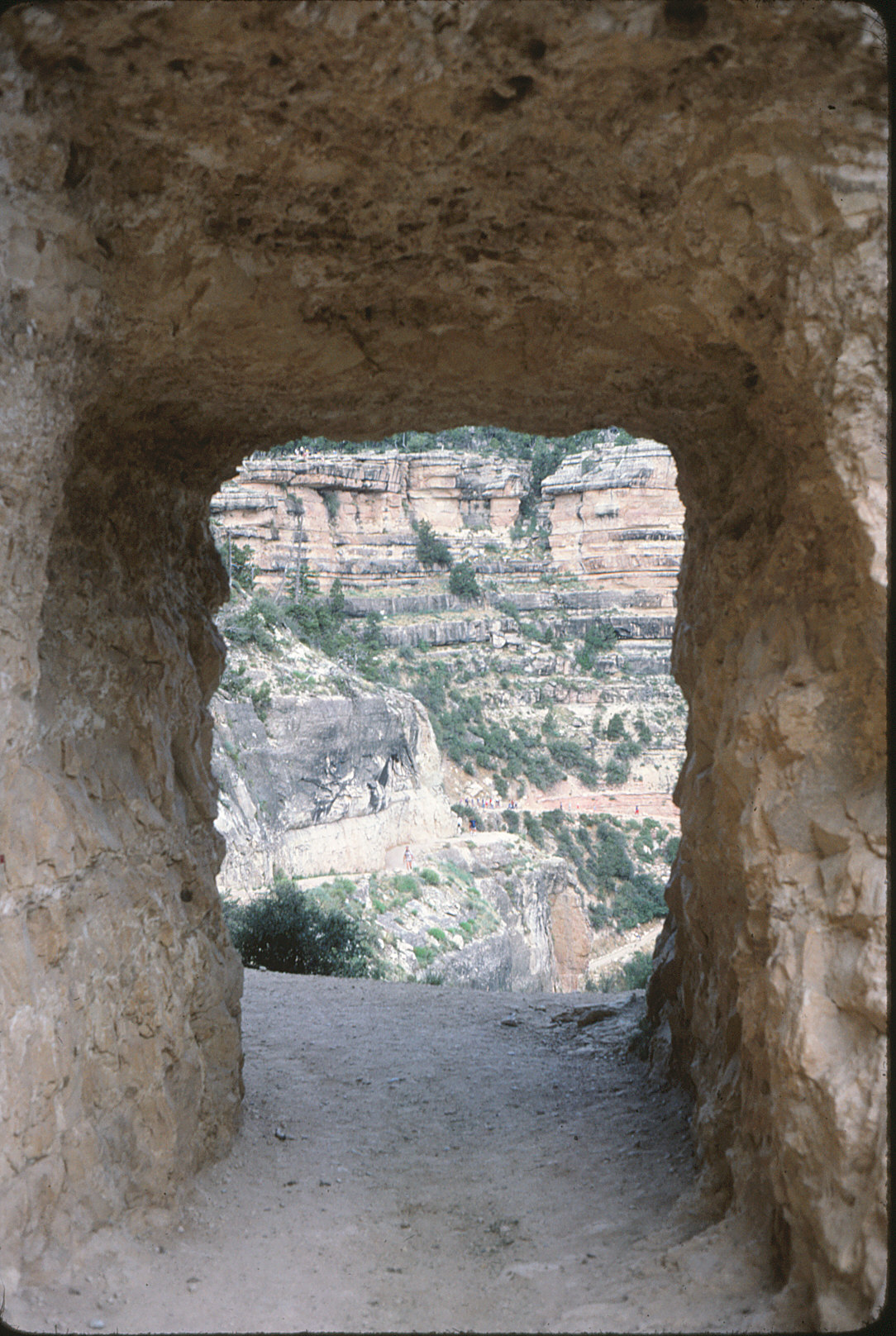 The only problem was Milton had the binoculars and we were so far away we couldn't see him. The only thing we knew was which direction he was walking. He had 45 minutes to go down and then had to start up. Gave him 2x as long to get back. Anyway here we are on the edge of a cliff straining our eyes to see which little speck on the other side of the mountain is Milton. I told Larry to take a picture of each section and when we got home we would pick him out.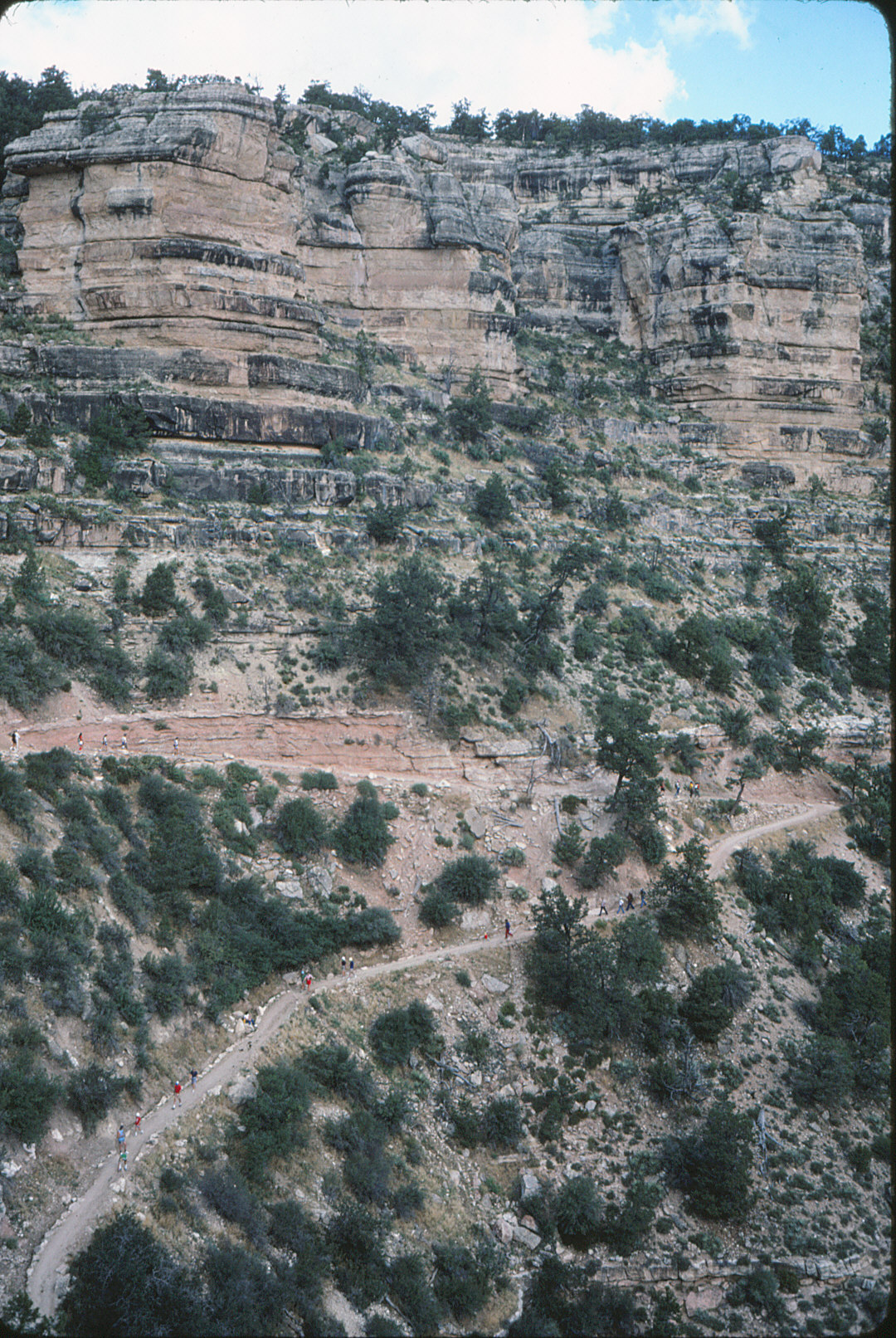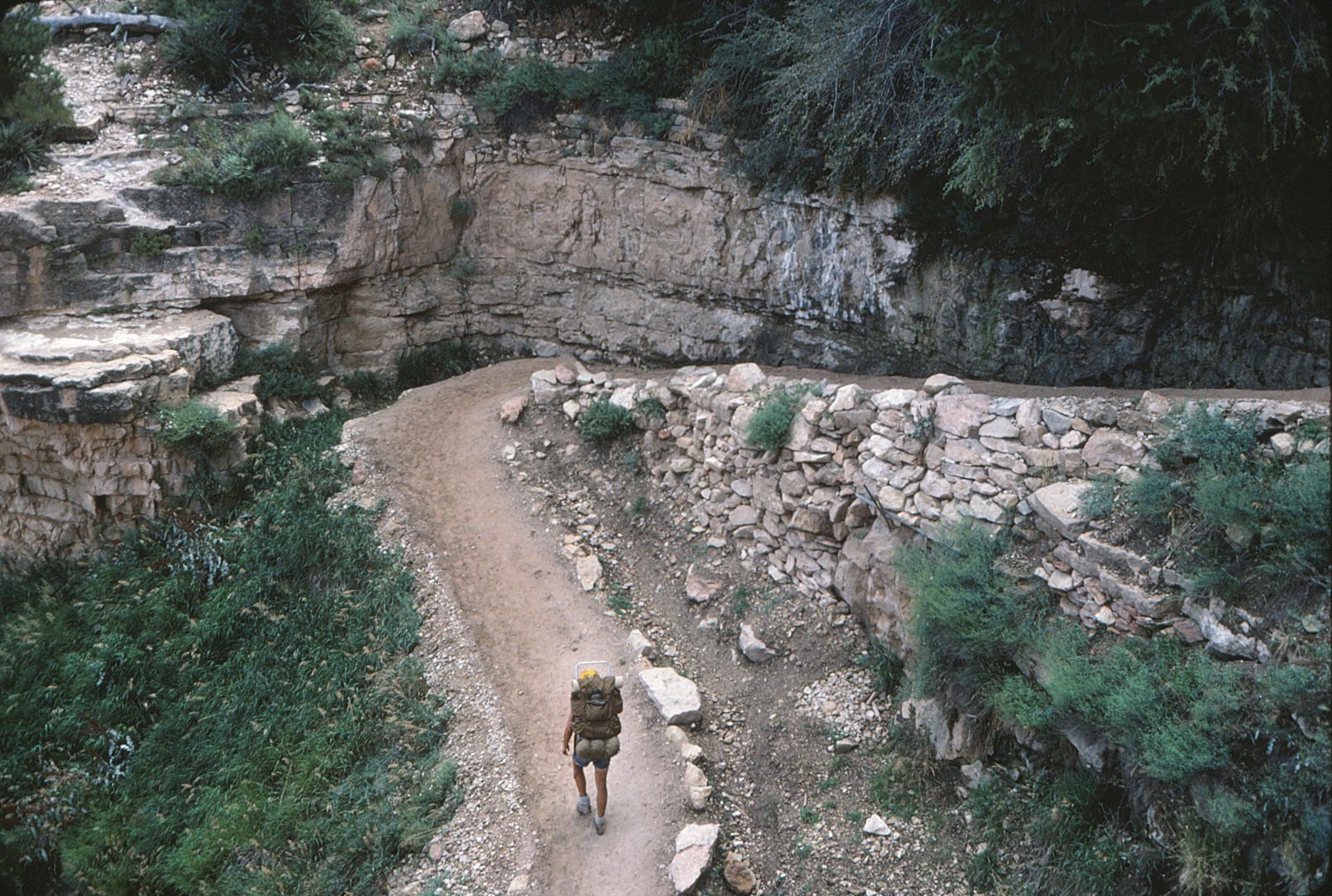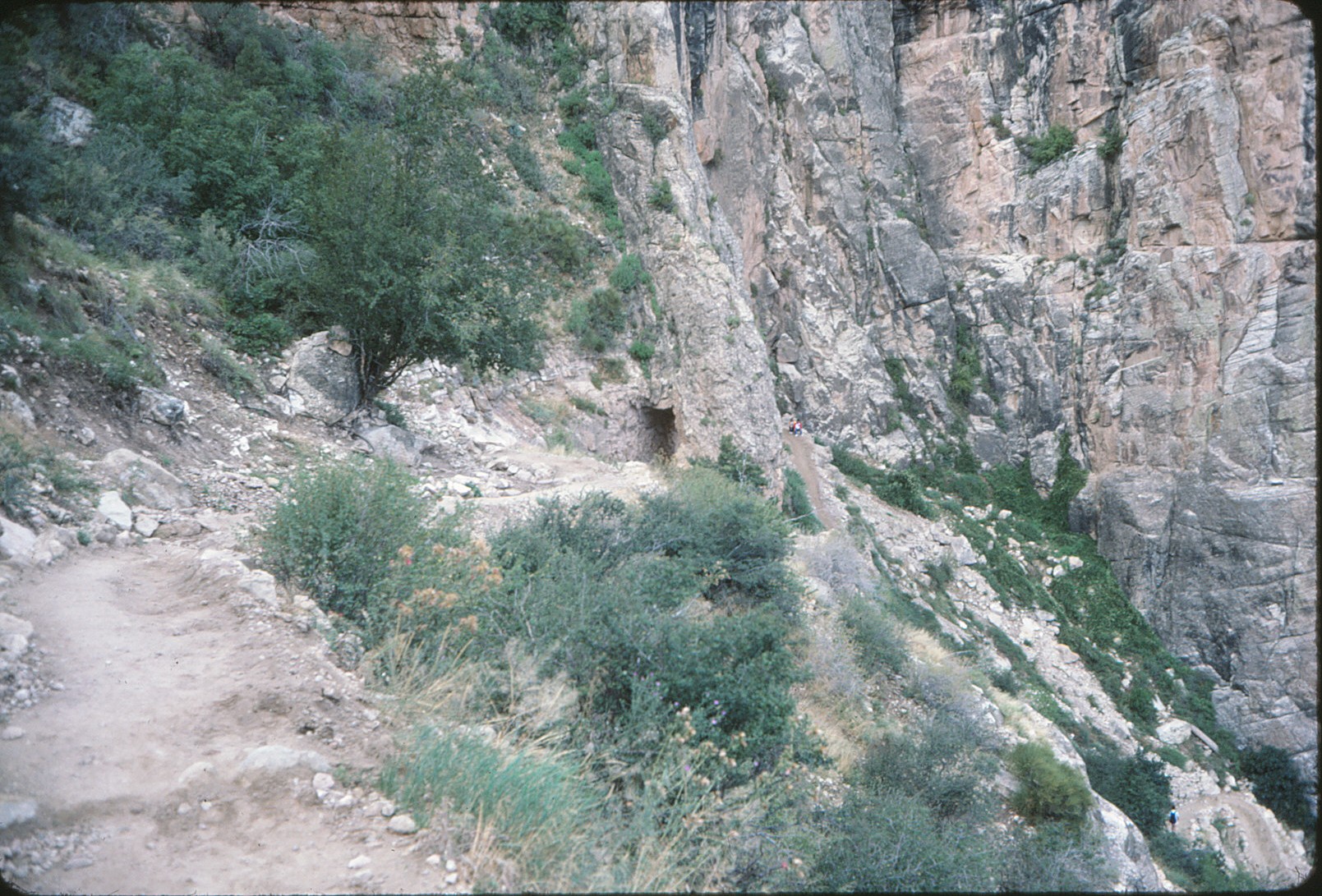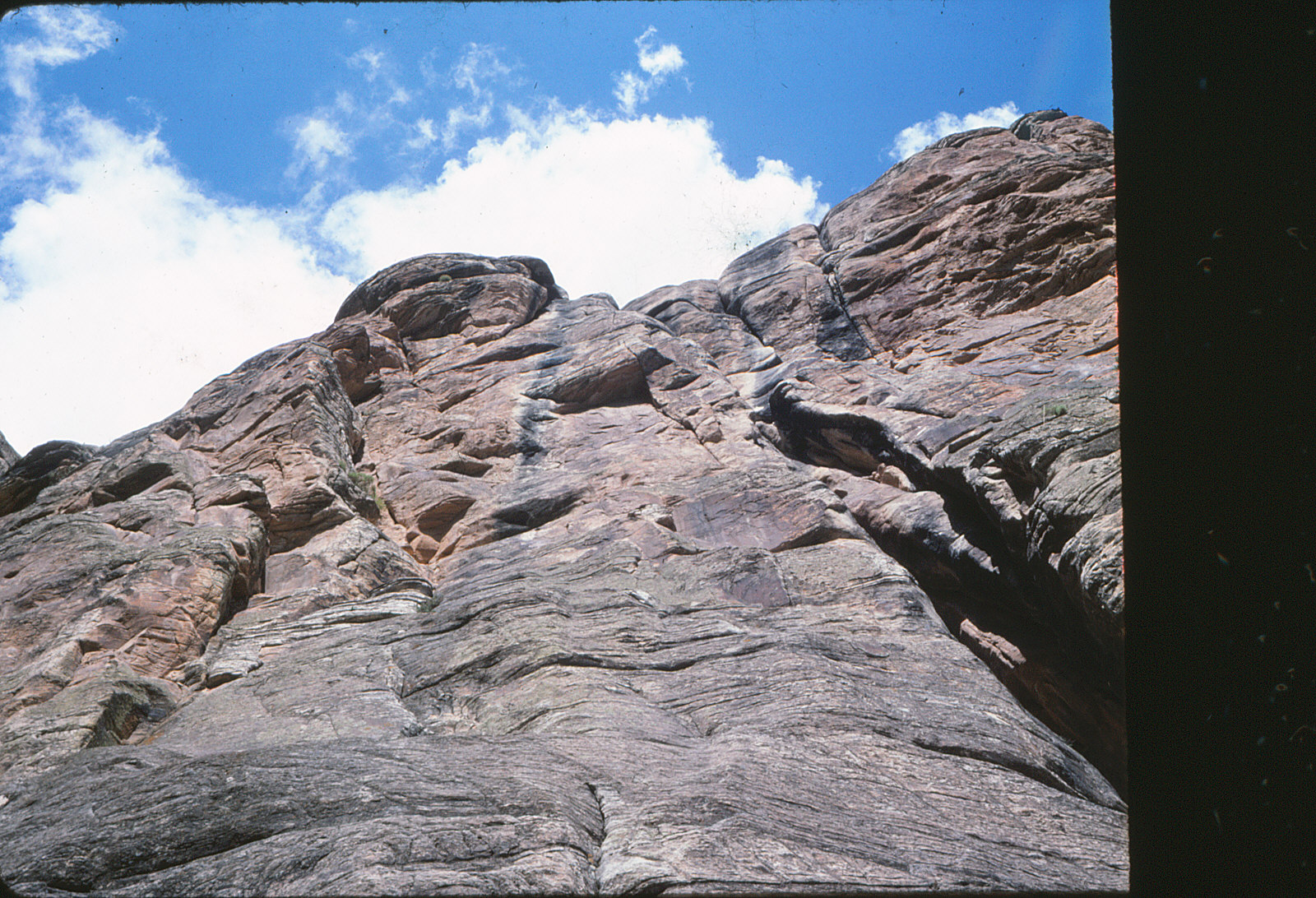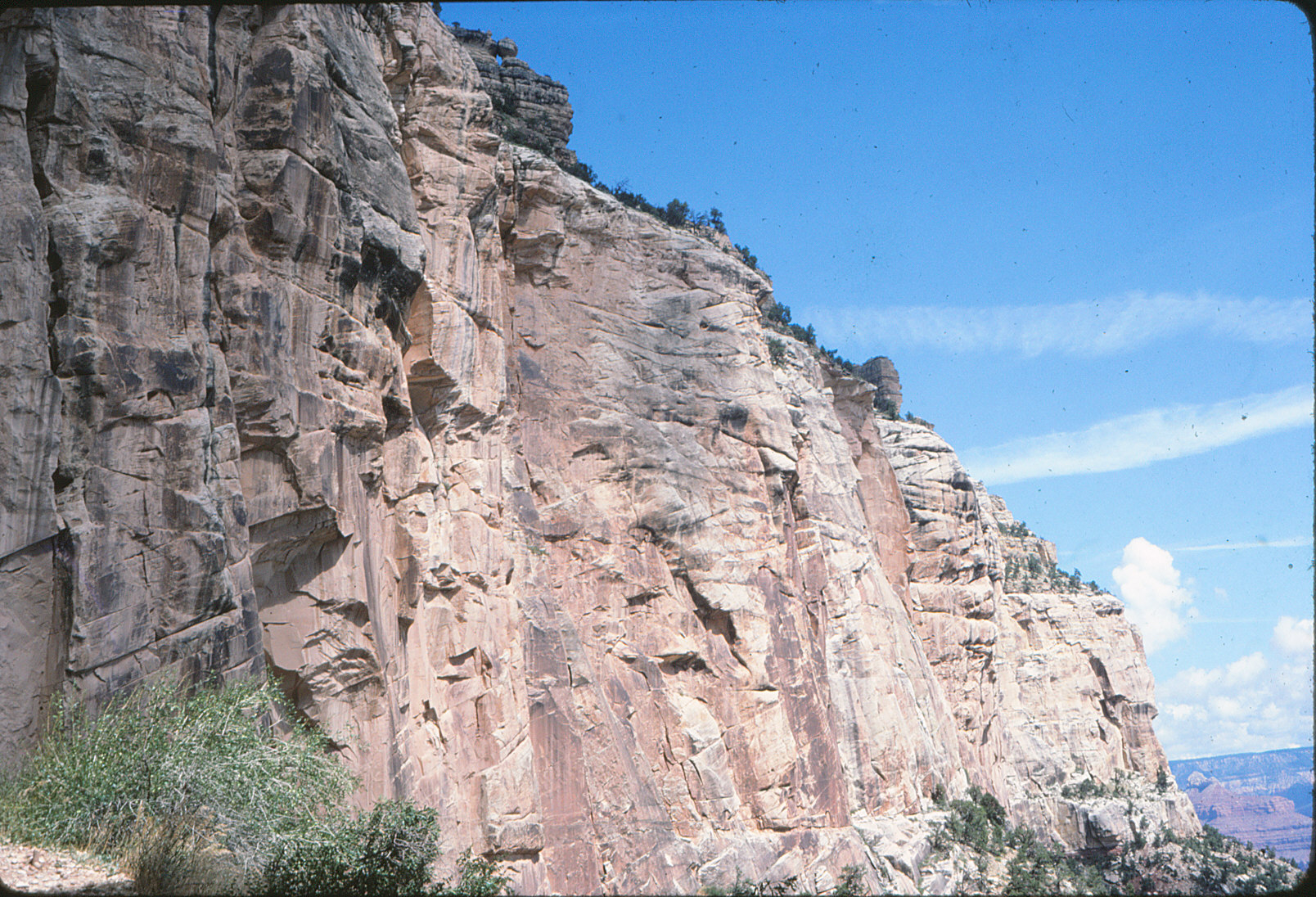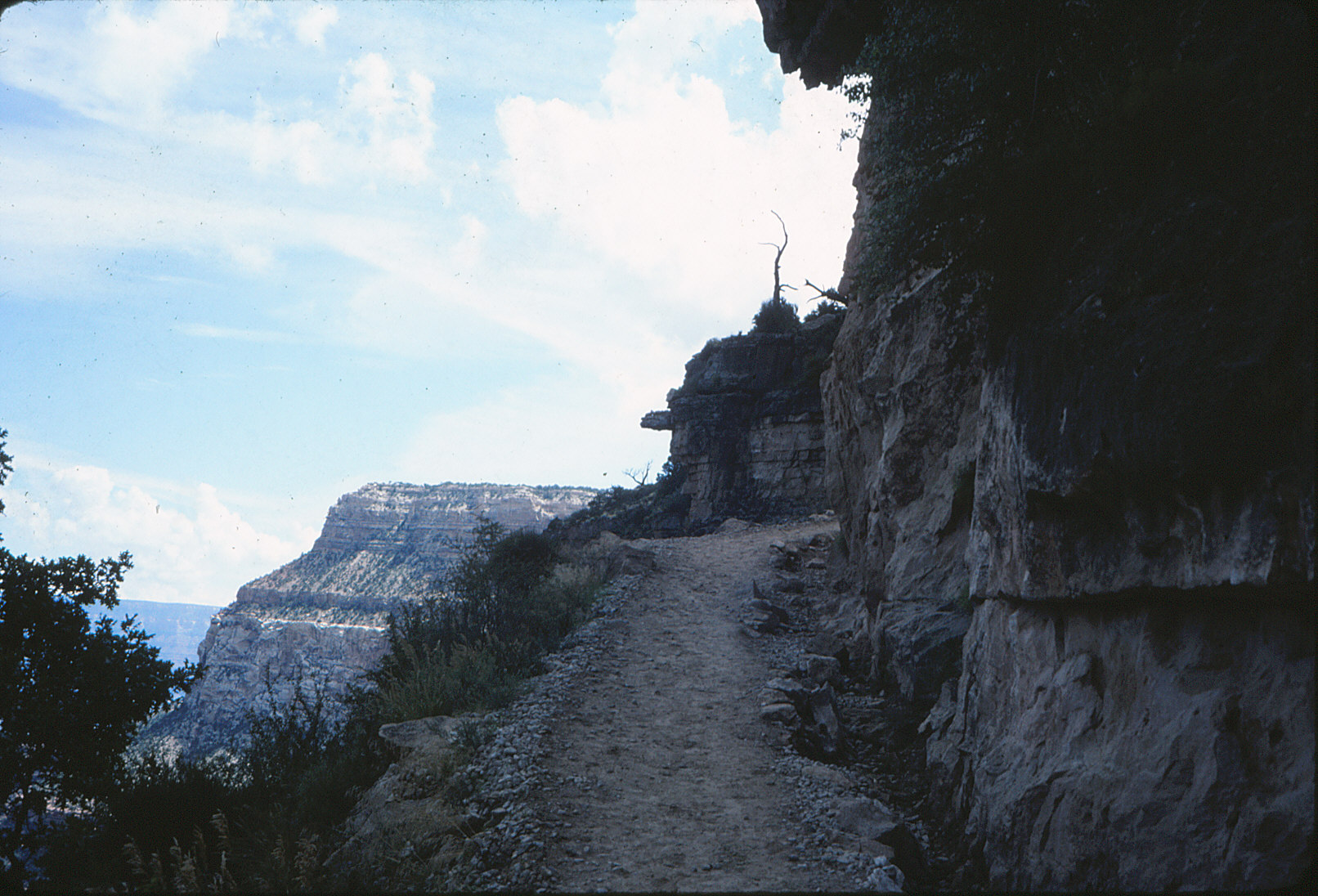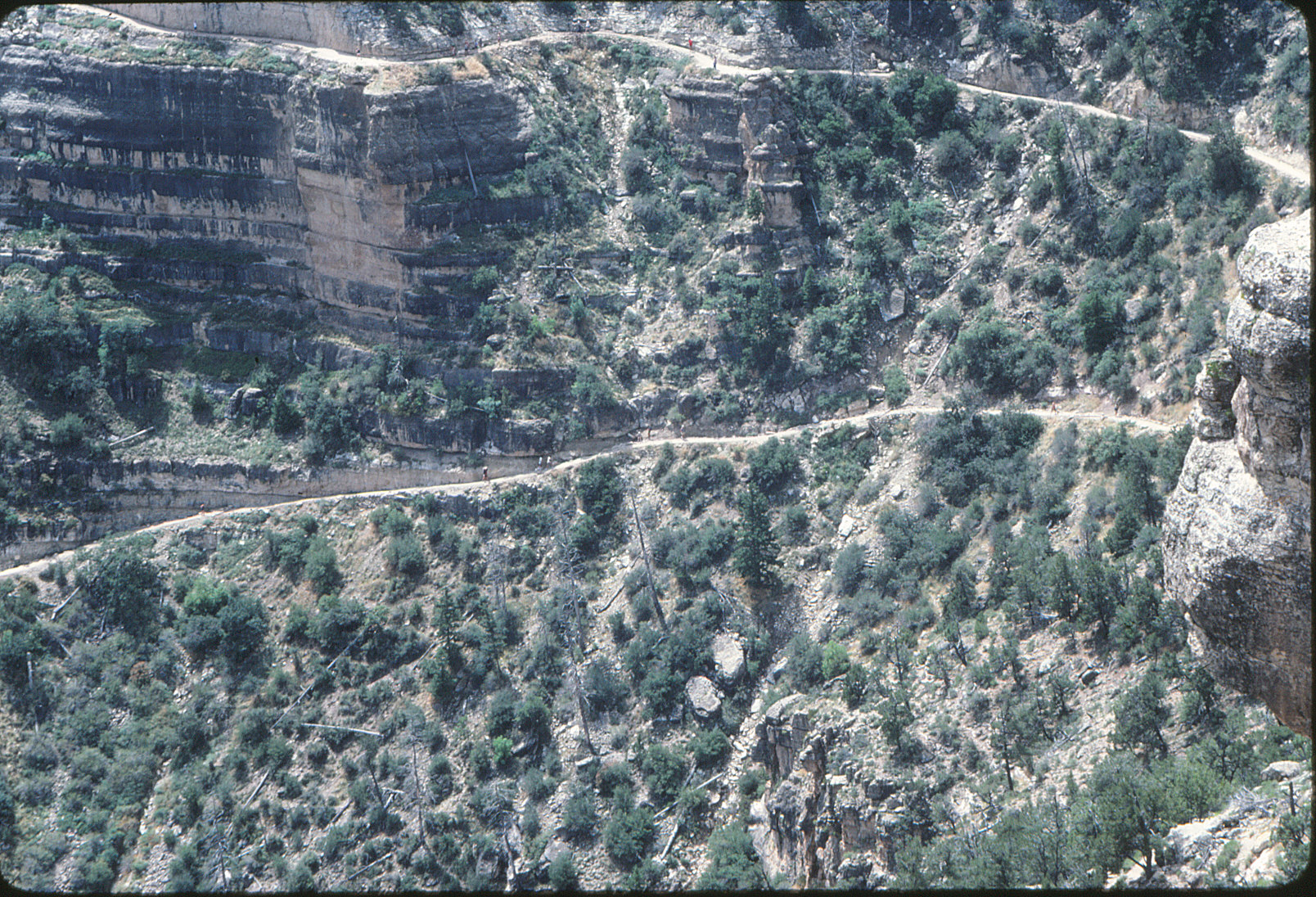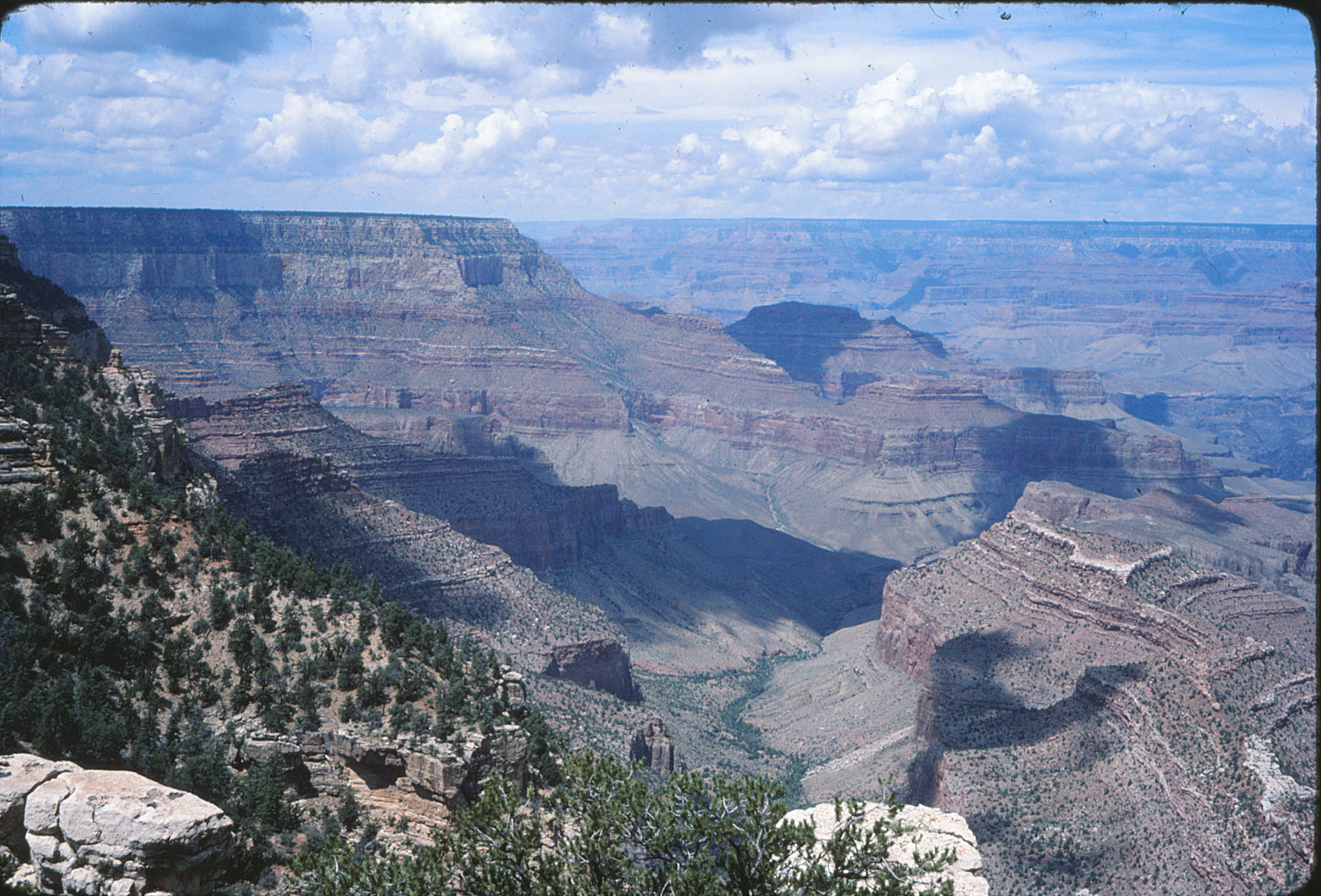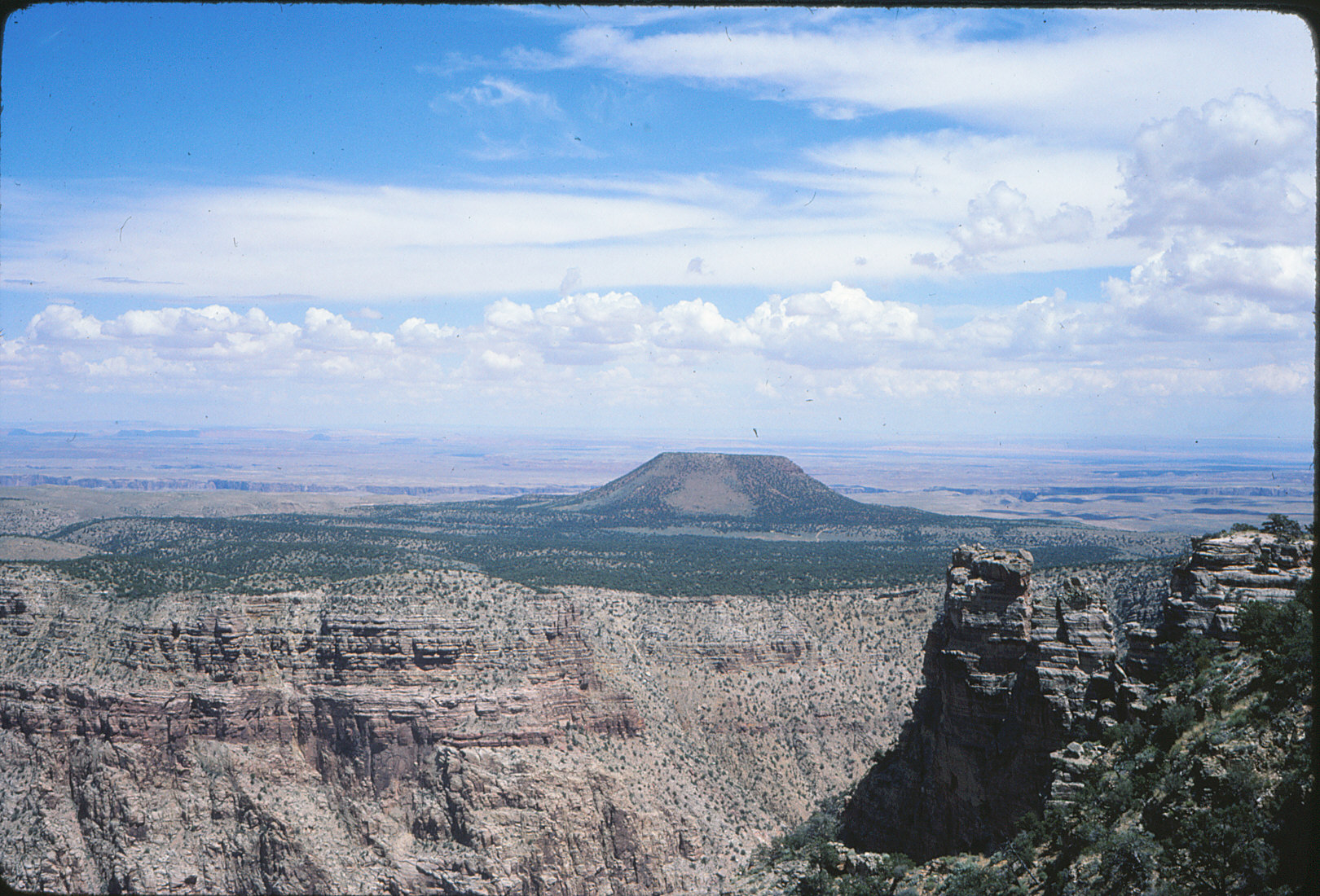 Then Larry borrowed a pair of binoculars and found him. We waited for a return tram which took a little longer than expected. You remember up above where I said there was something we forgot. Here's were they remembered it. We only forgot one little detail of minor importance. We forgot to tell Milton where to meet us. (Just a really small detail.) They gave me 45 minutes to go down, but it only took one hour and five minutes for me to get back up. I waited a while, then went searching. He had already left the trail when we got there. Larry went back to the room in case he returned. Matthew and I waited. Larry came back with Milt and we left. I had gone all the way back to the hotel, didn't see the car in the lot, and started walking back to the rim. As I was heading back, Dad pulled up next to me and I jumped in the car. Admittedly, I was a little worried when I didn't know where they were, but it all worked out in the end. Boy was I tired.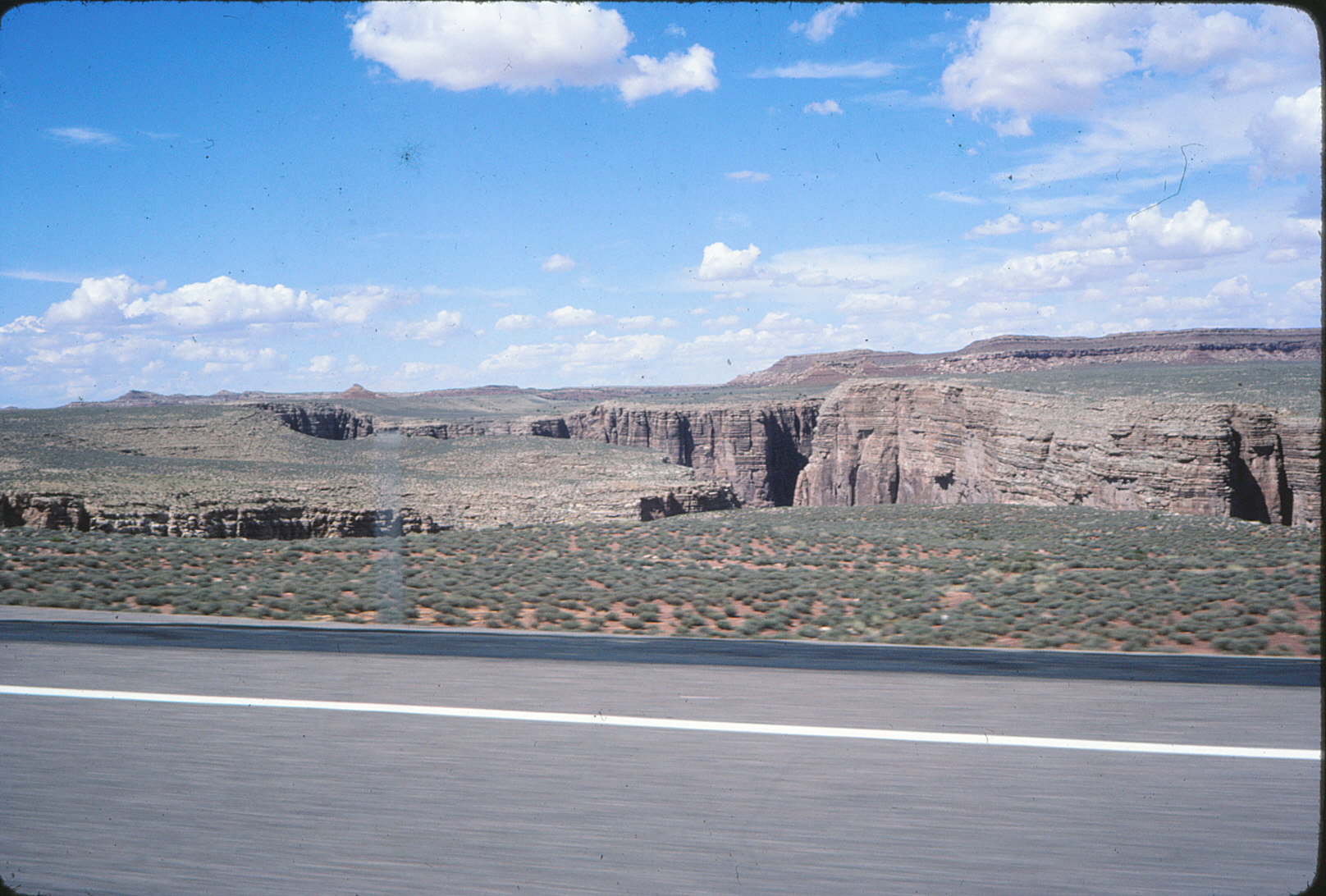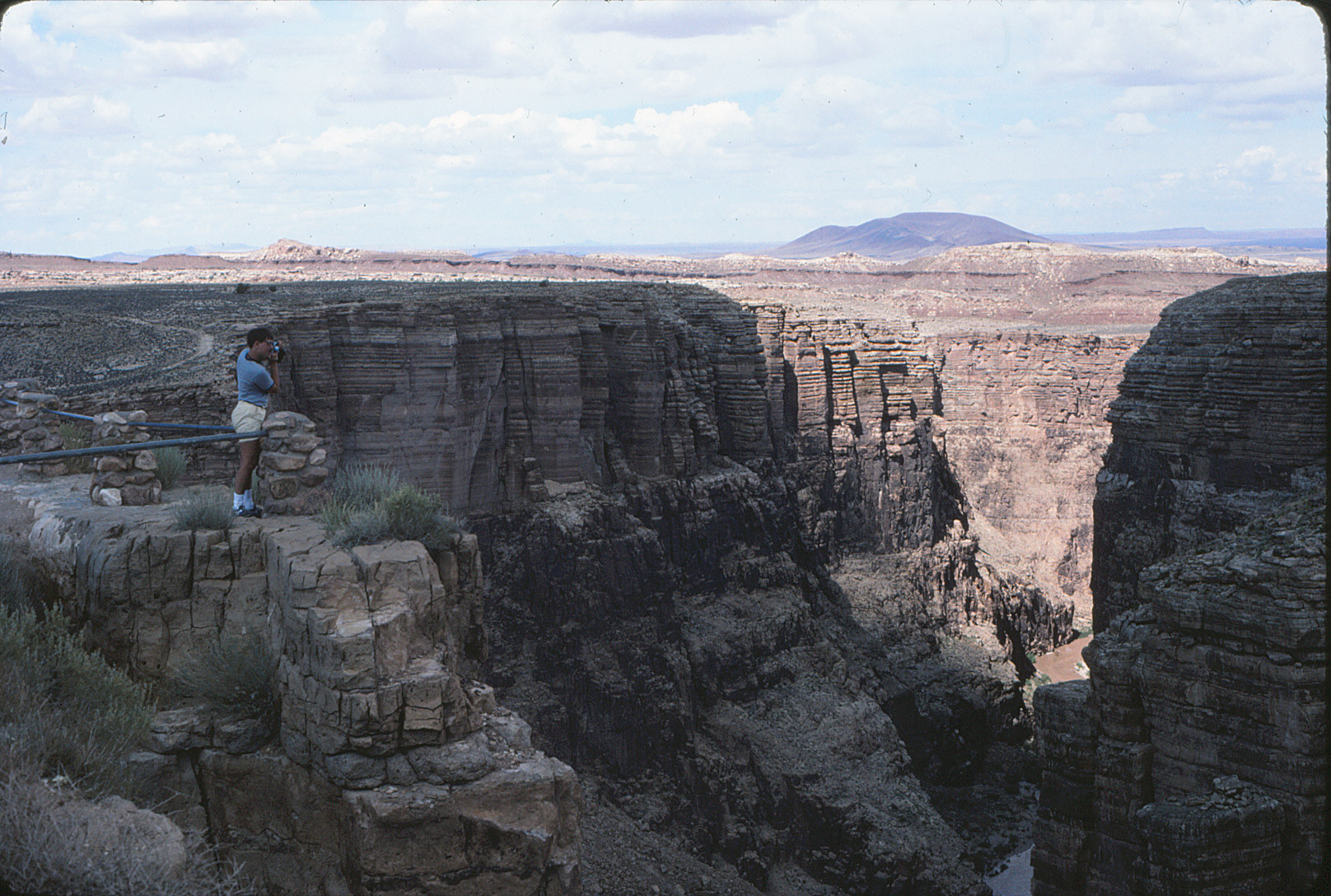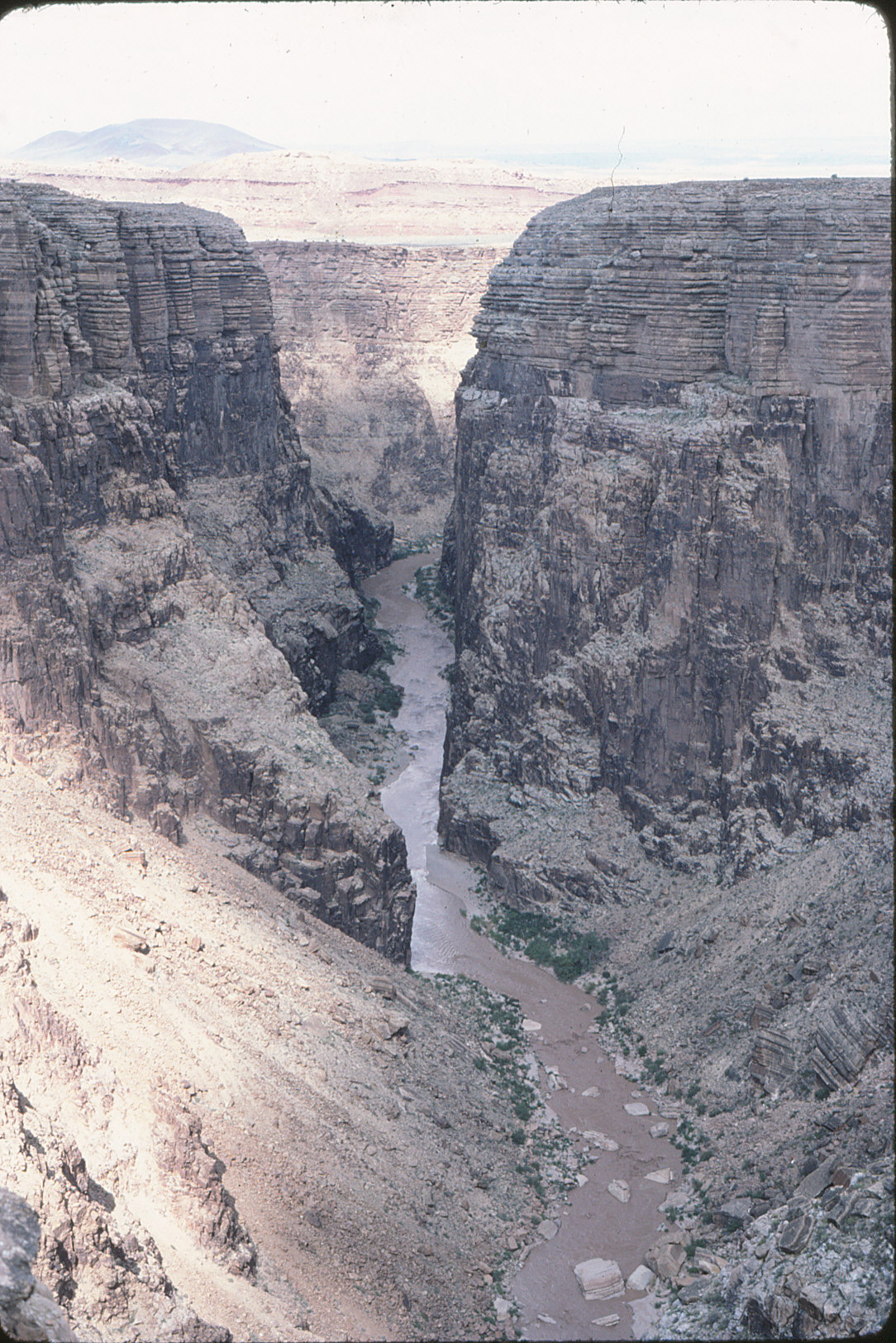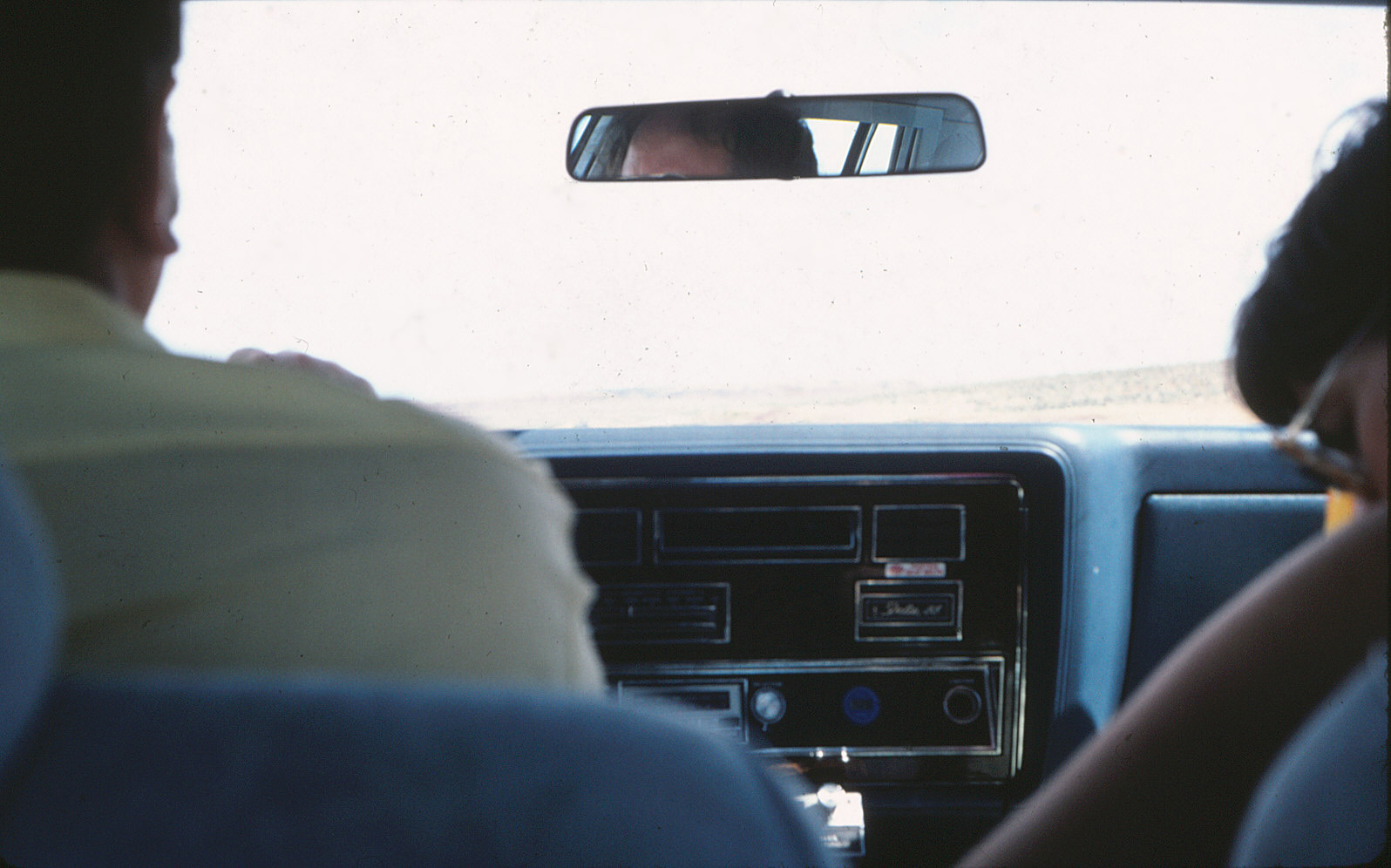 Okay, I just had to get this picture in. I know, it sounds like we had a ton of fun on this trip, and we did, but this is really what Matthew and I saw for most of the driving time. LOL.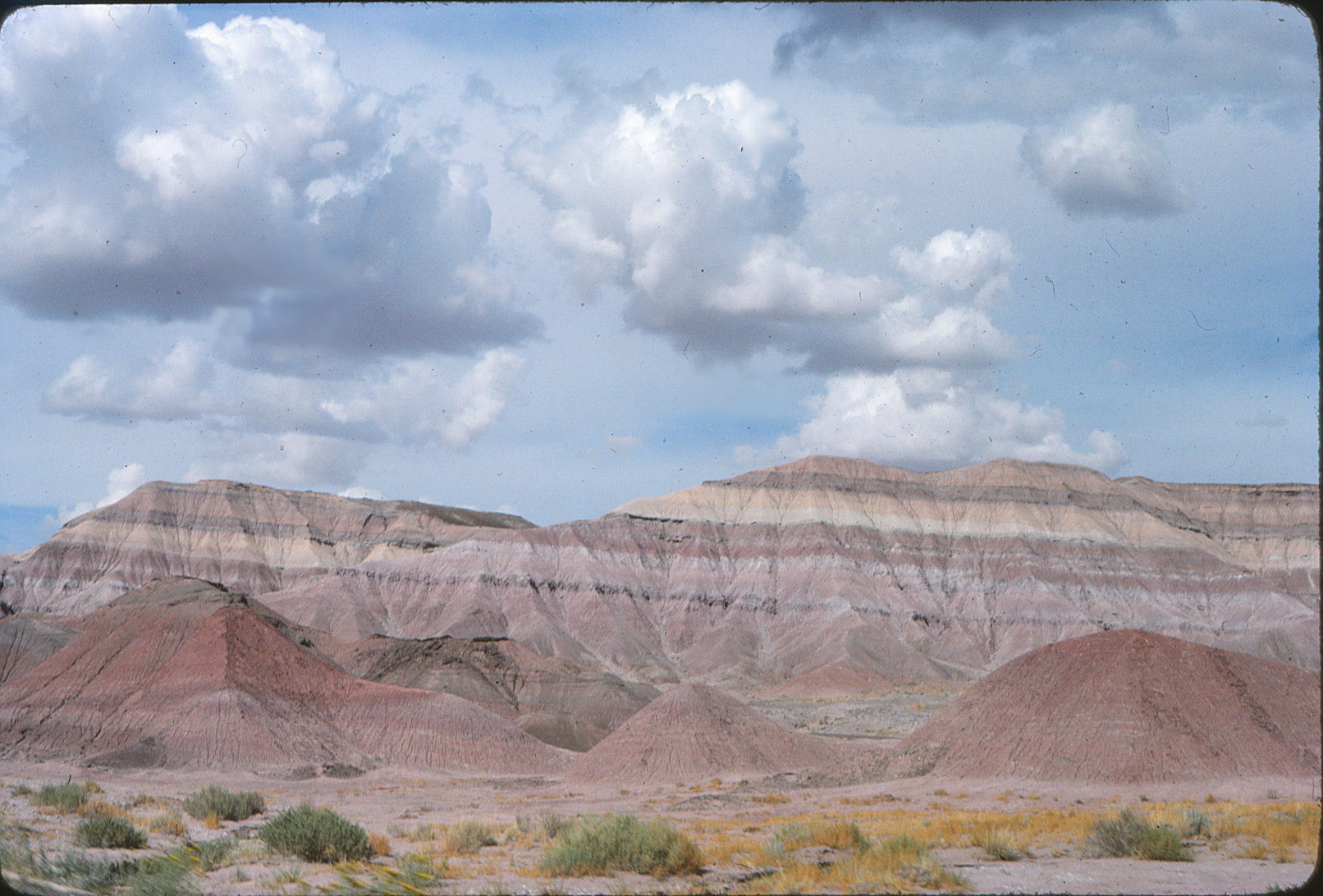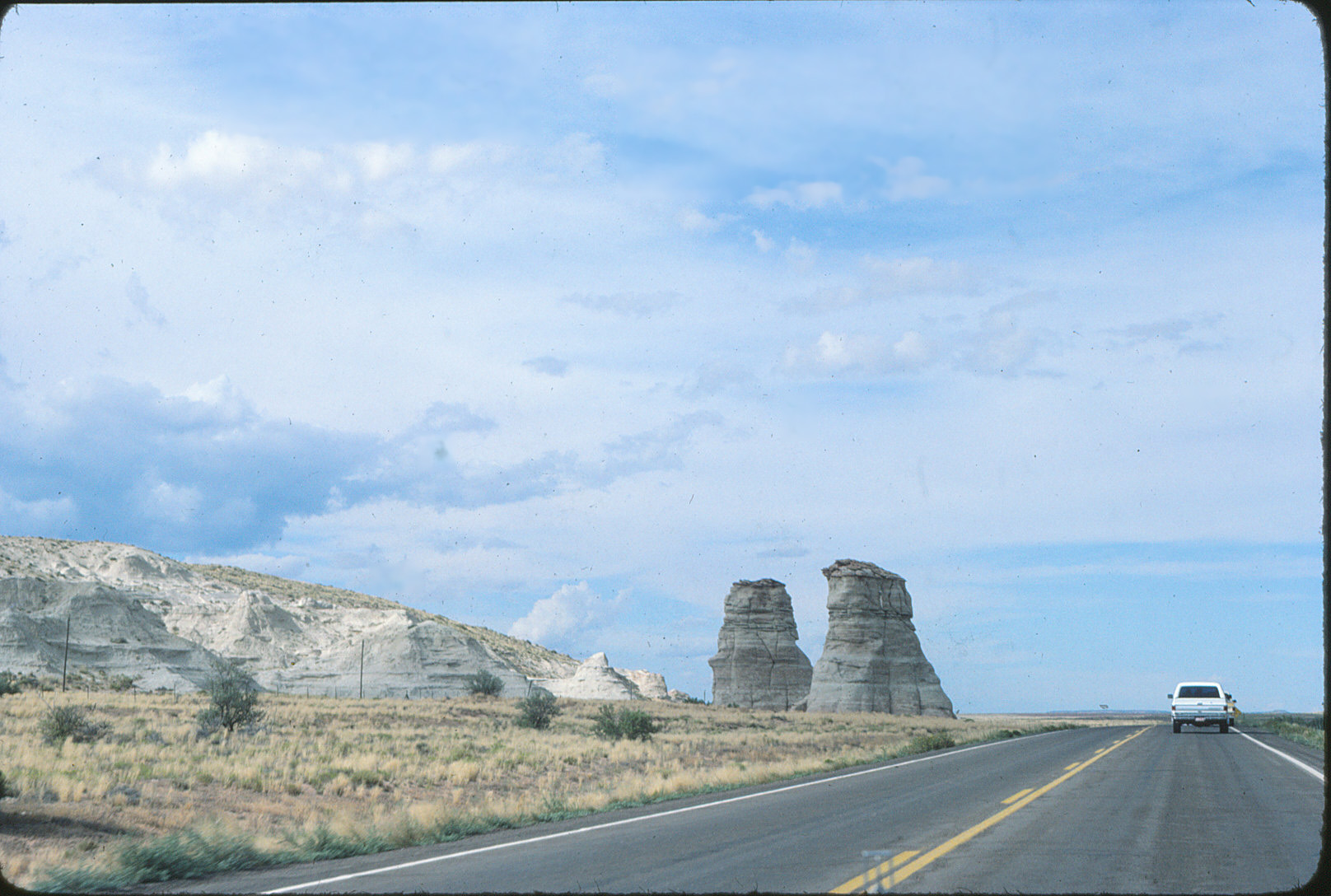 1:00 pm M.S.T. - Stopped at Watchtower. Had lunch. The guys climbed up. I bought Selda a gift.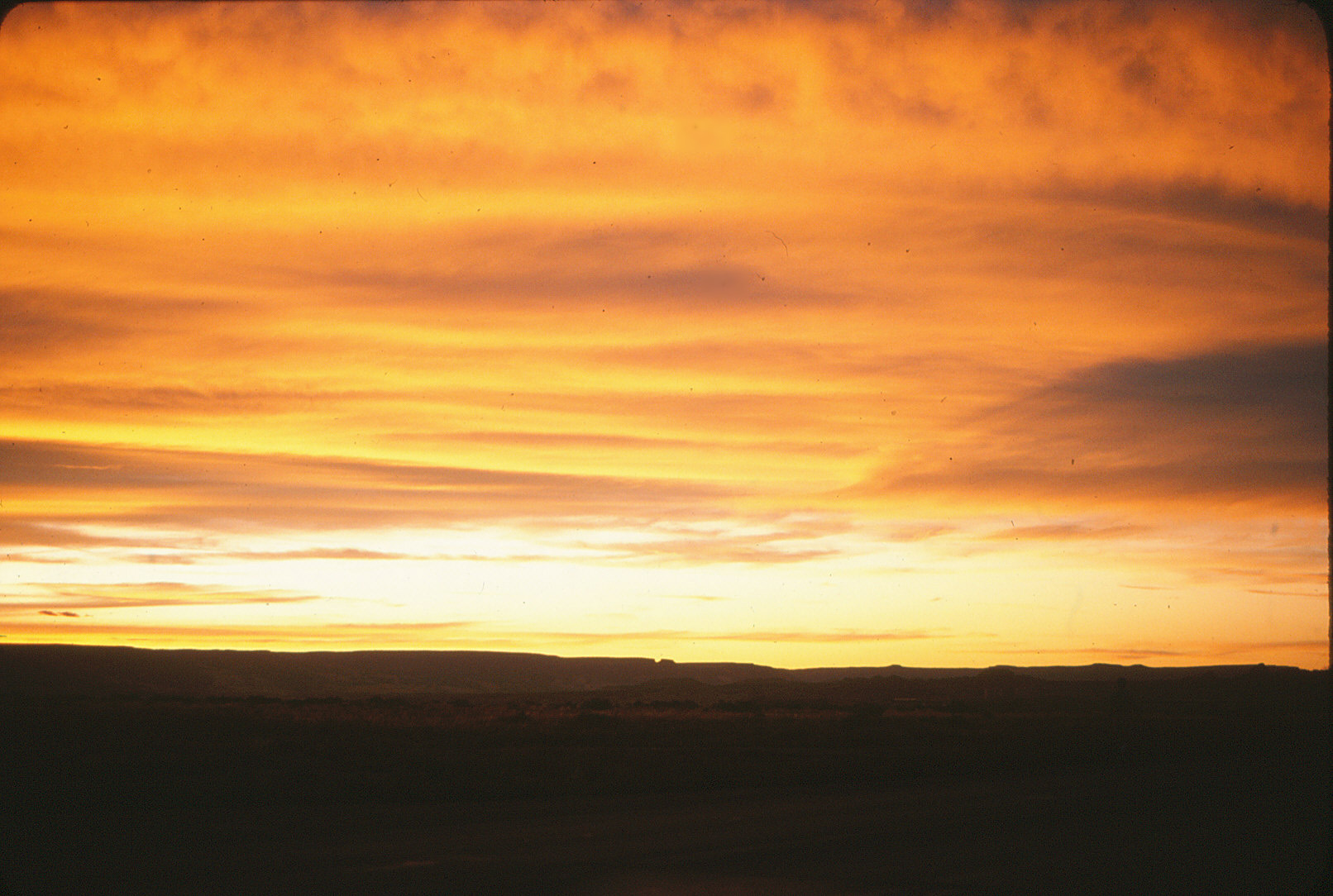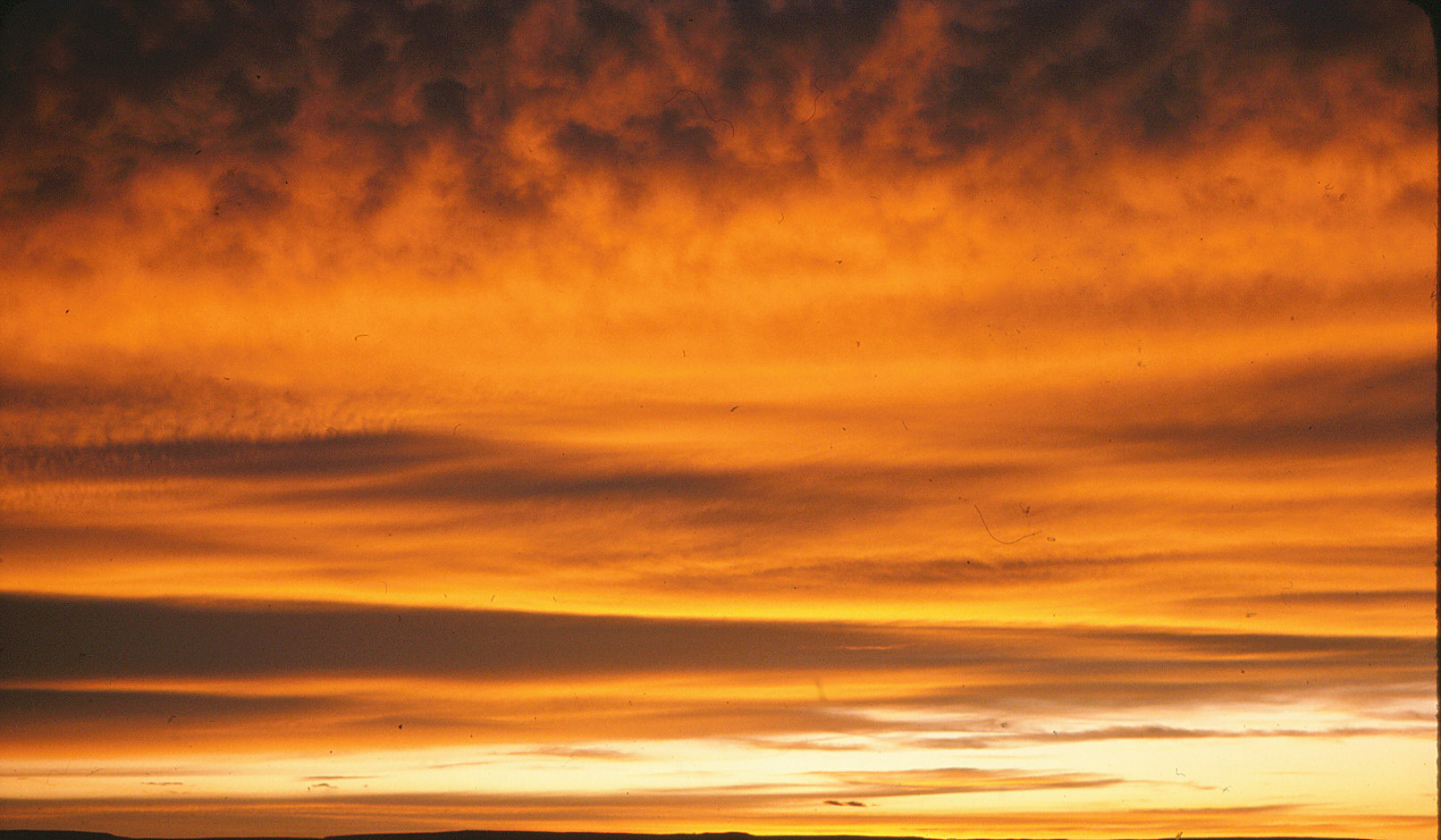 What a sky we saw. This was one of the prettiest skys I've ever seen.
5:00 pm M.D.T. - Arrived in Kayenta. How does one describe this town? It has a Holiday Inn that even AAA won't list. We stayed at the Wetherill Inn and it was very nice but the eating establishments were from hunger (Pardon the pun). The sad thing about this area is all the litter we have seen along the road. This is all Indian Reservation and we haven't run into this anywhere else. The other thing you see is junk cars all over the place. Many indian families set up little stands on the side of the road to peddle their jewlery and rugs, etc.