Date: August 13, 1982
Place: Kachina, (Fred Harvey), P.O. Box 699, Grand Canyon, AZ 86023
Mileage: 84466.0 - 65 miles
Food:
Breakfast: $15.02 - Red Feather (G.C.) (F)
Lunch:
Snack: $1.90 - Candy. Hermits (G.C.)
Dinner: $34.00 - Coffee Shop, Arizona Room (E)
Logging:
$65.92
Gas:
Sightseeing:
Misc:
$8.58 - Wind Chime
$5.21 - Canteen & Shampoo
Total Spending: $130.63
---
Friday - August 13, 1982 - 7:13 am or 8:13 am
7:13 am or 8:13 am - I really wish I knew the correct time. Had a lousy night. The kids were up during the night too. I think the room got too stuffy.
10:00 am - Arrived at G.C.. They are on standard time here so the earlier times were right all along. The room can't be checked into until 3 P.M. so we toured the West Rim. They have a free shuttle bus that leaves every 15 minutes and stops at various points along the West Rim. It takes 1 1/2 hours round trip if you don't get off but, of course, you must get off to see the canyon. And see the canyon we did.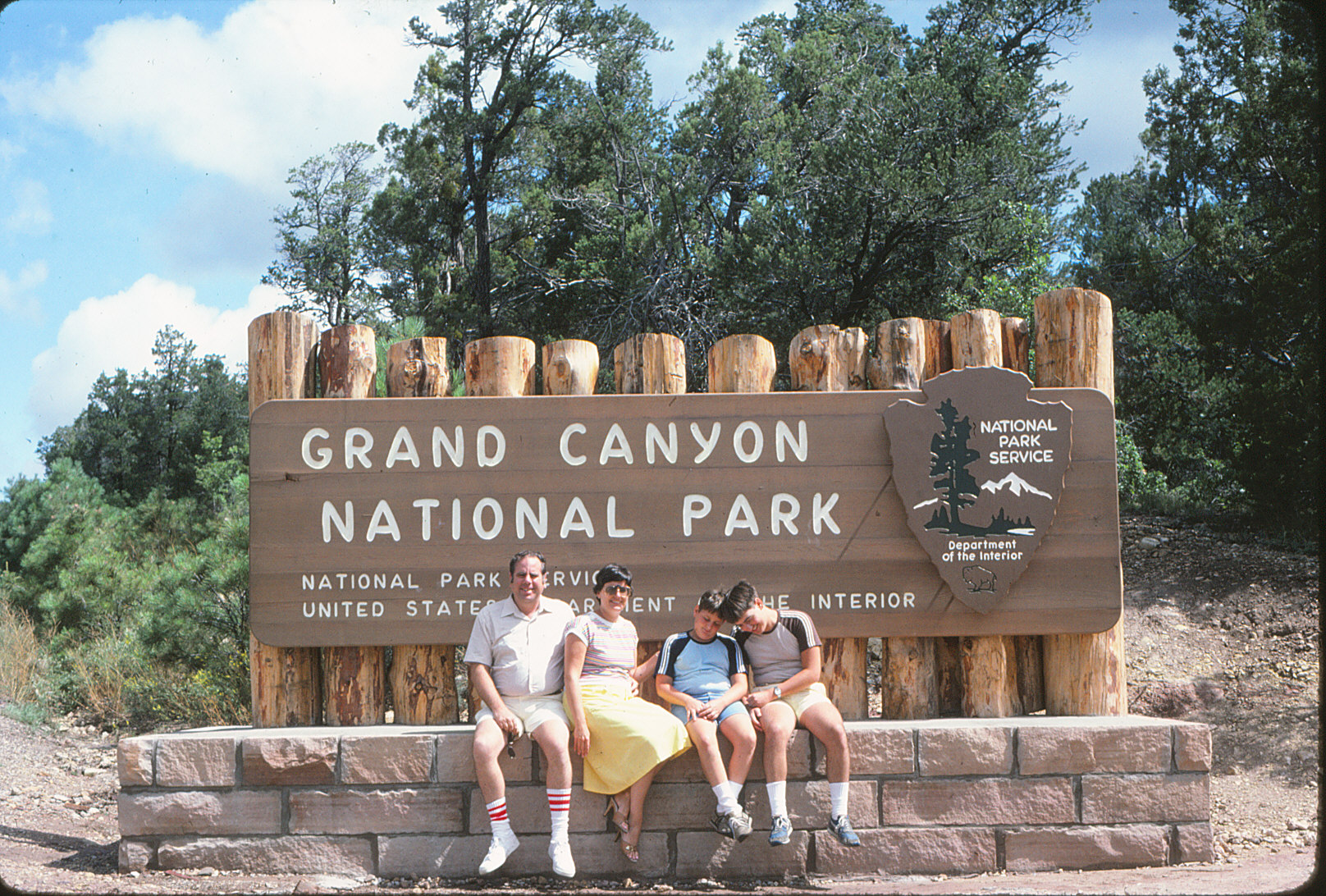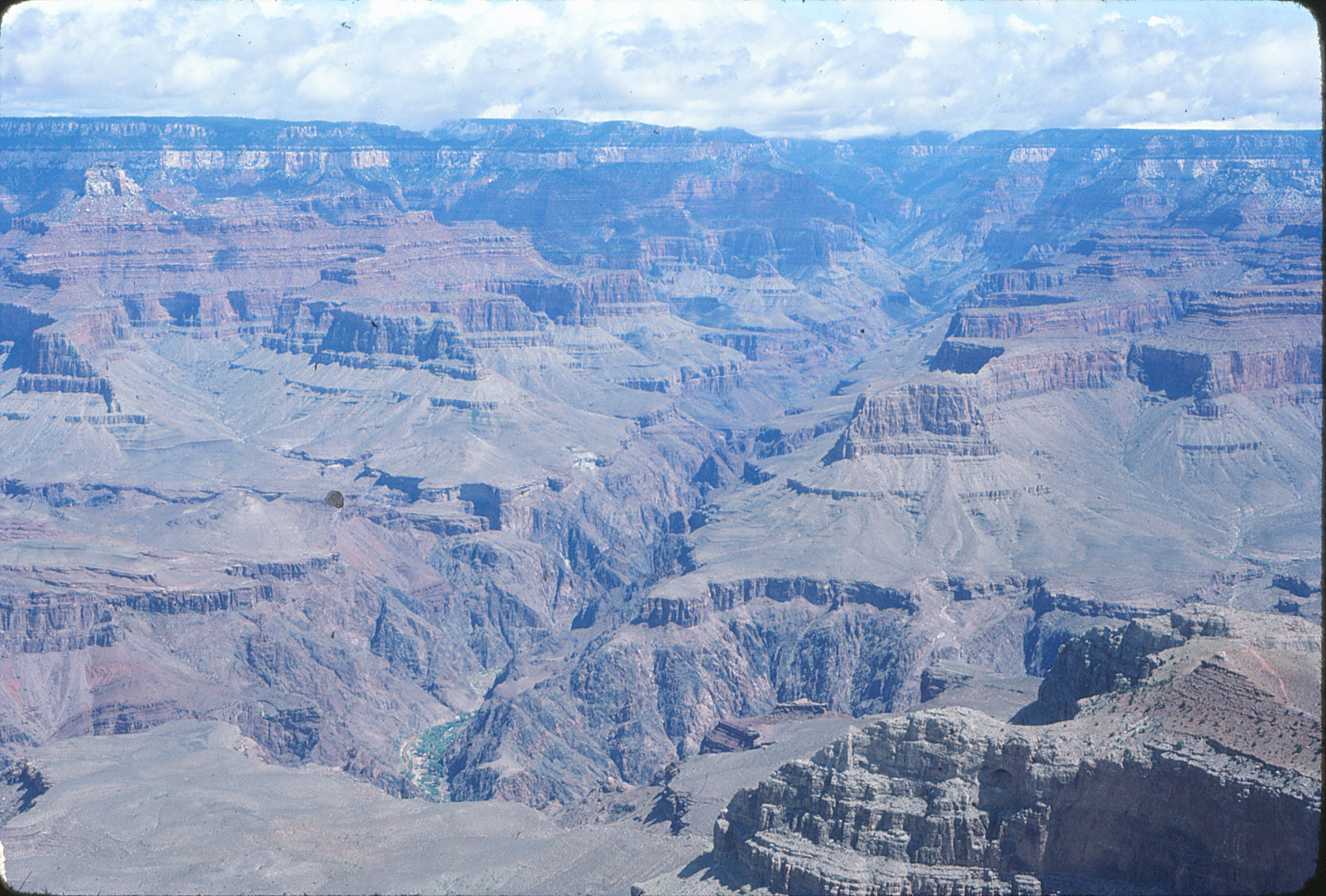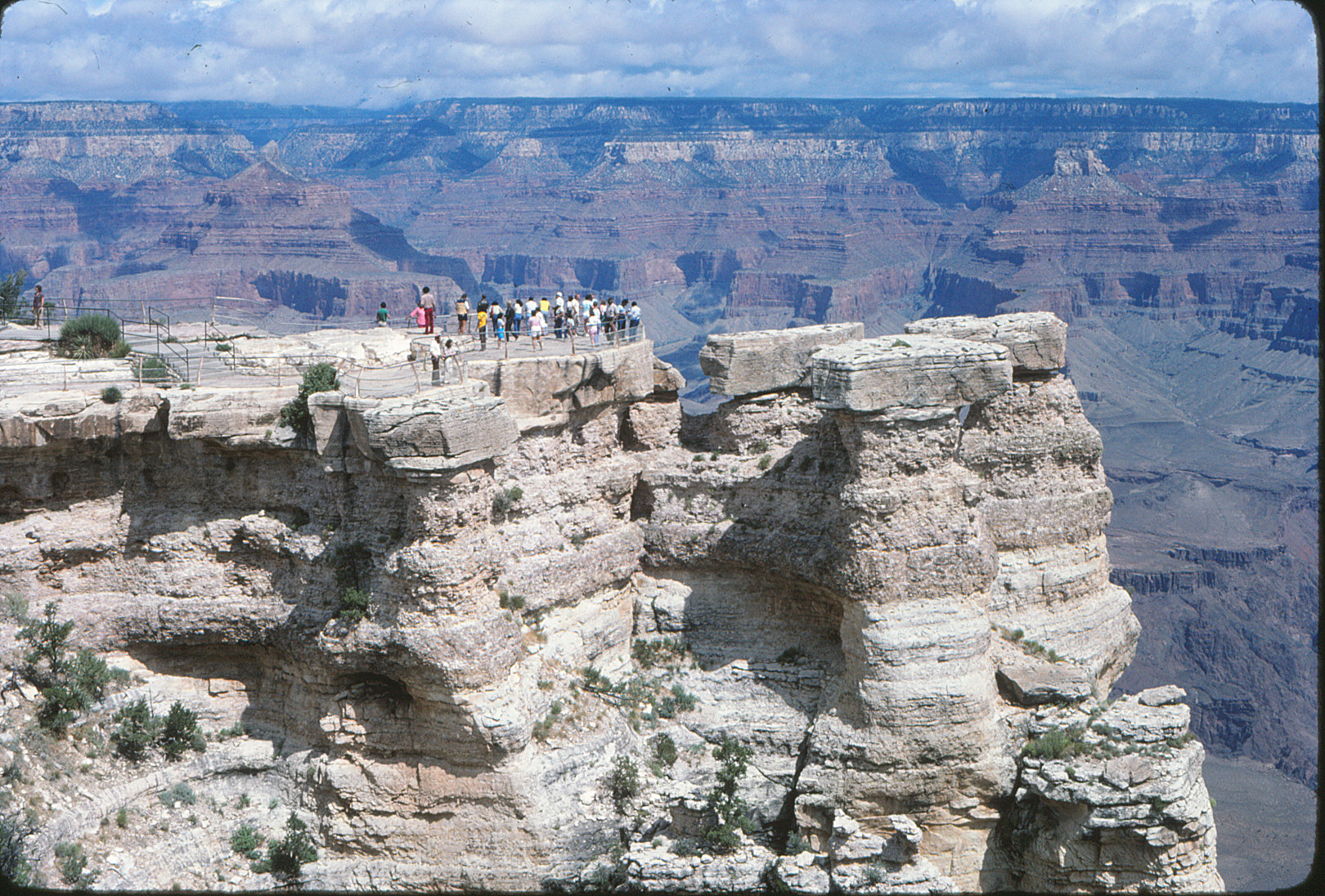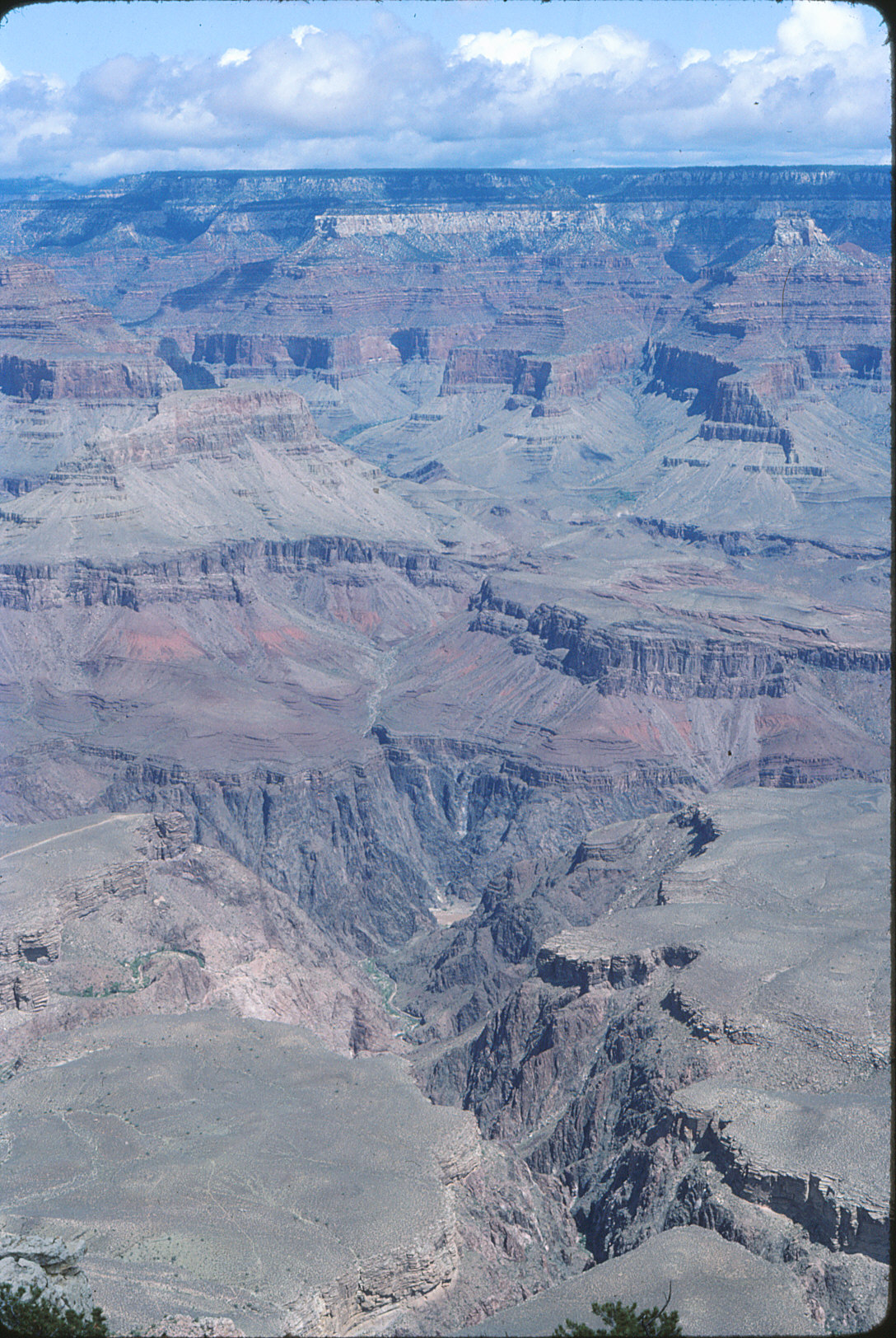 At our first stop before we went on the tram, there was a ranger who was handicapped and she was telling us how she is a first for the National Park Service. About a year ago, she couldn't even take the mule ride and now she is a mounted ranger.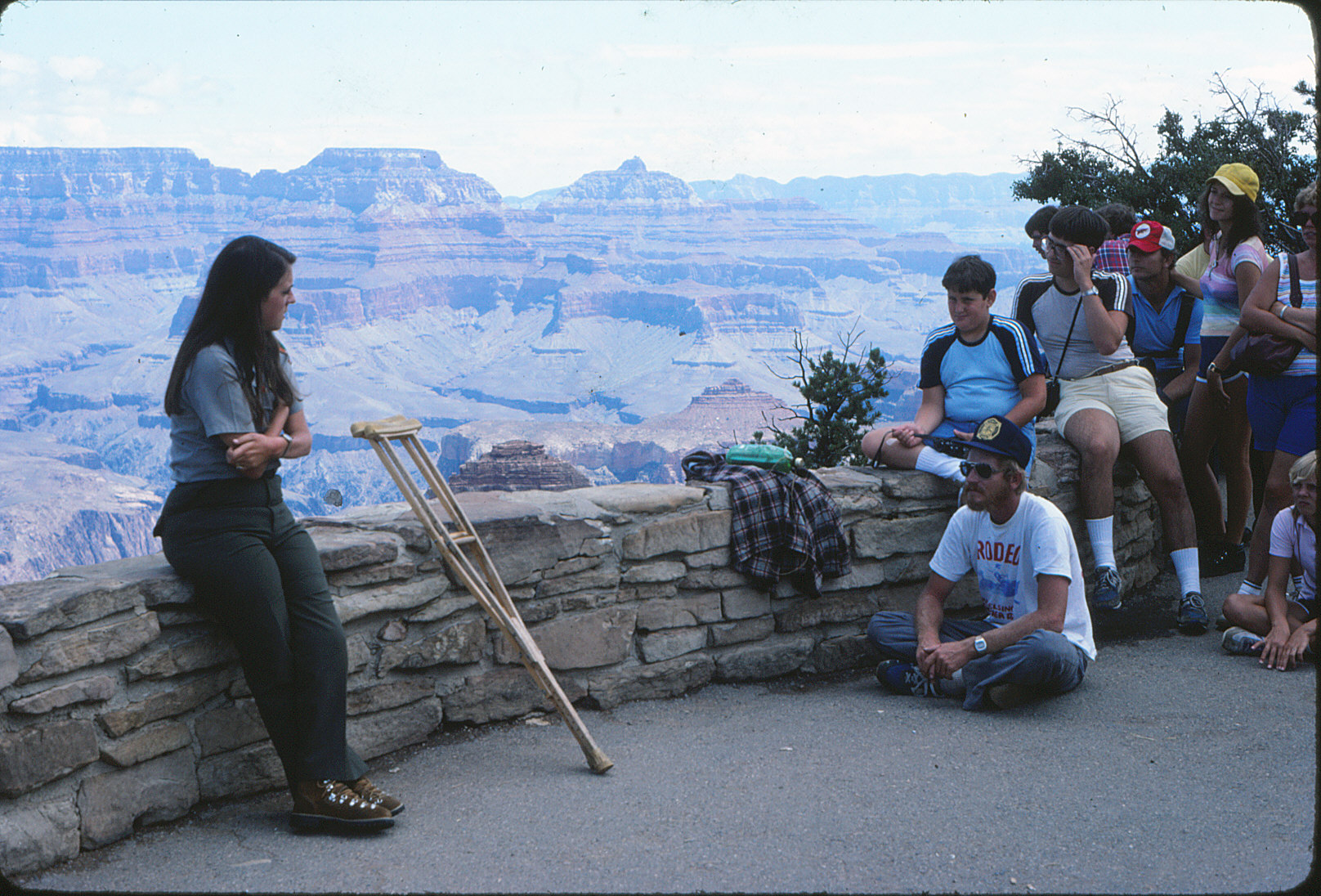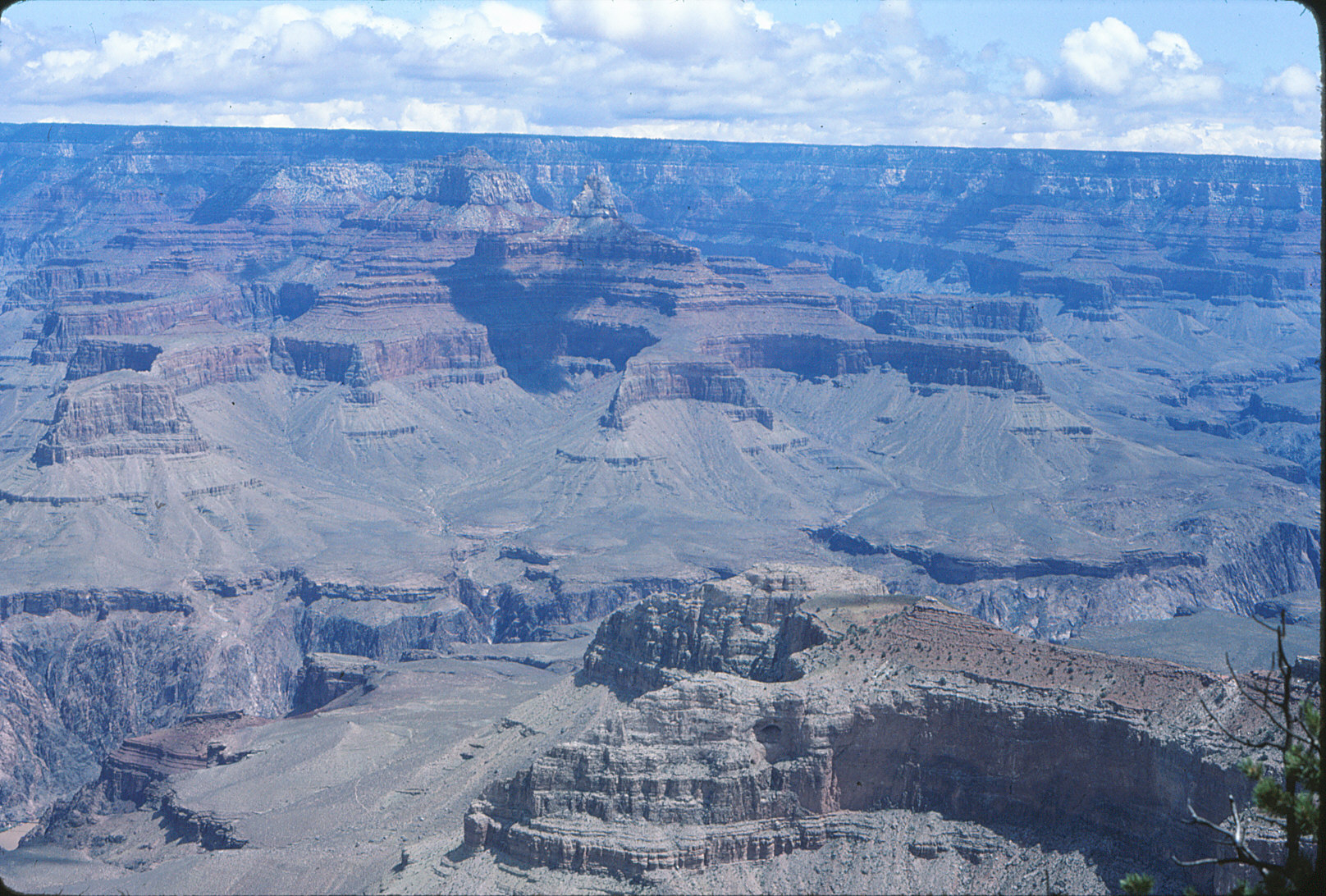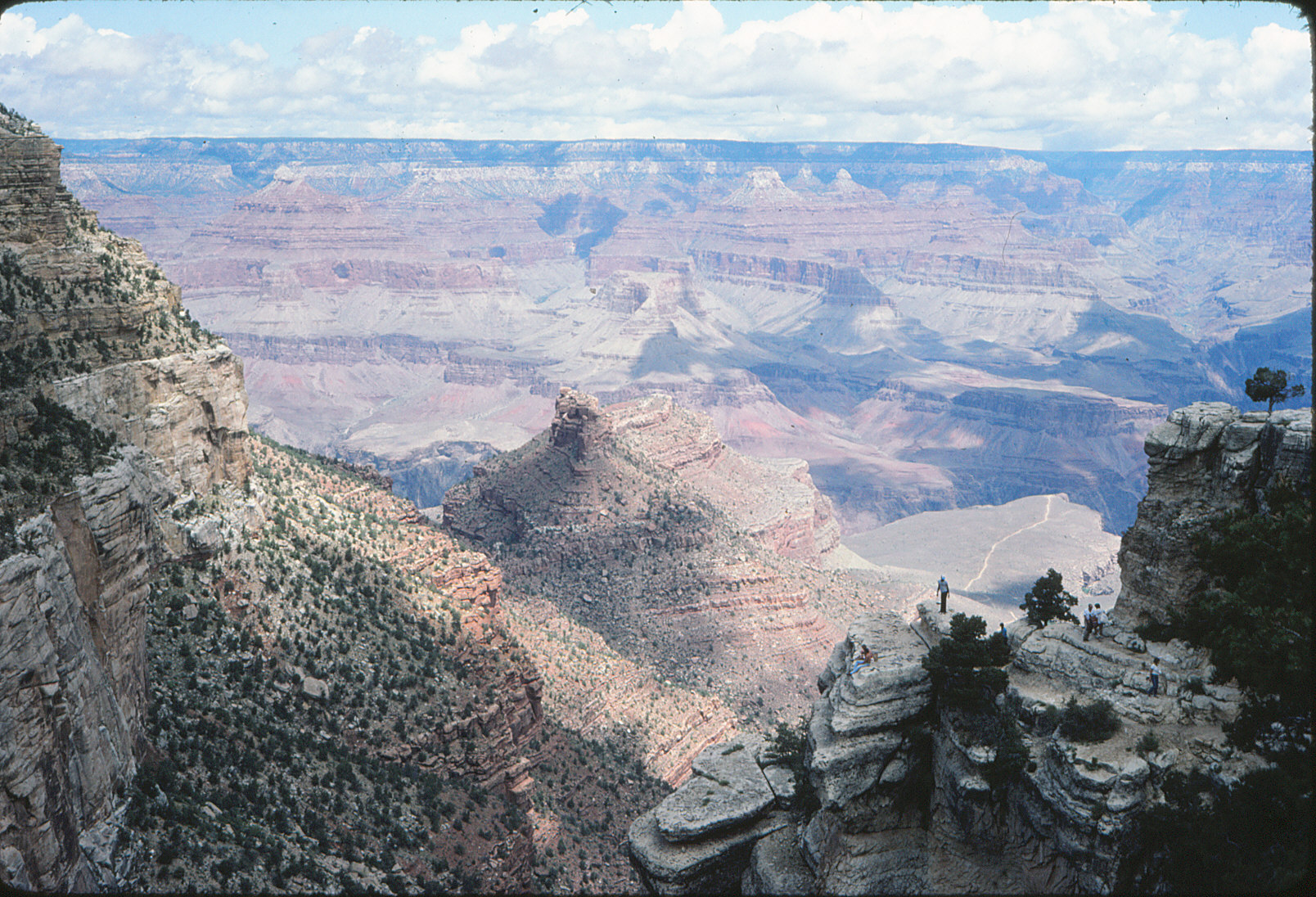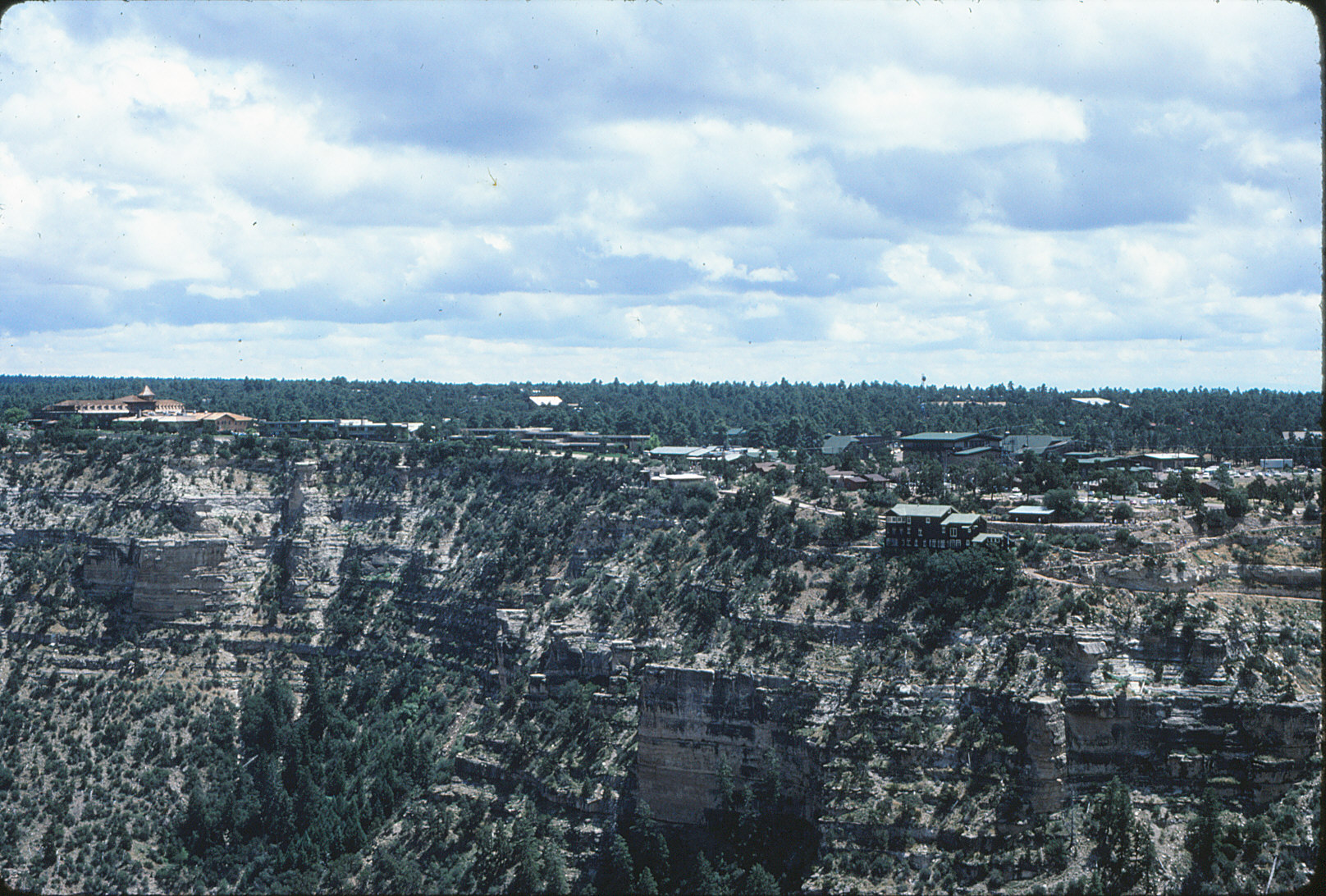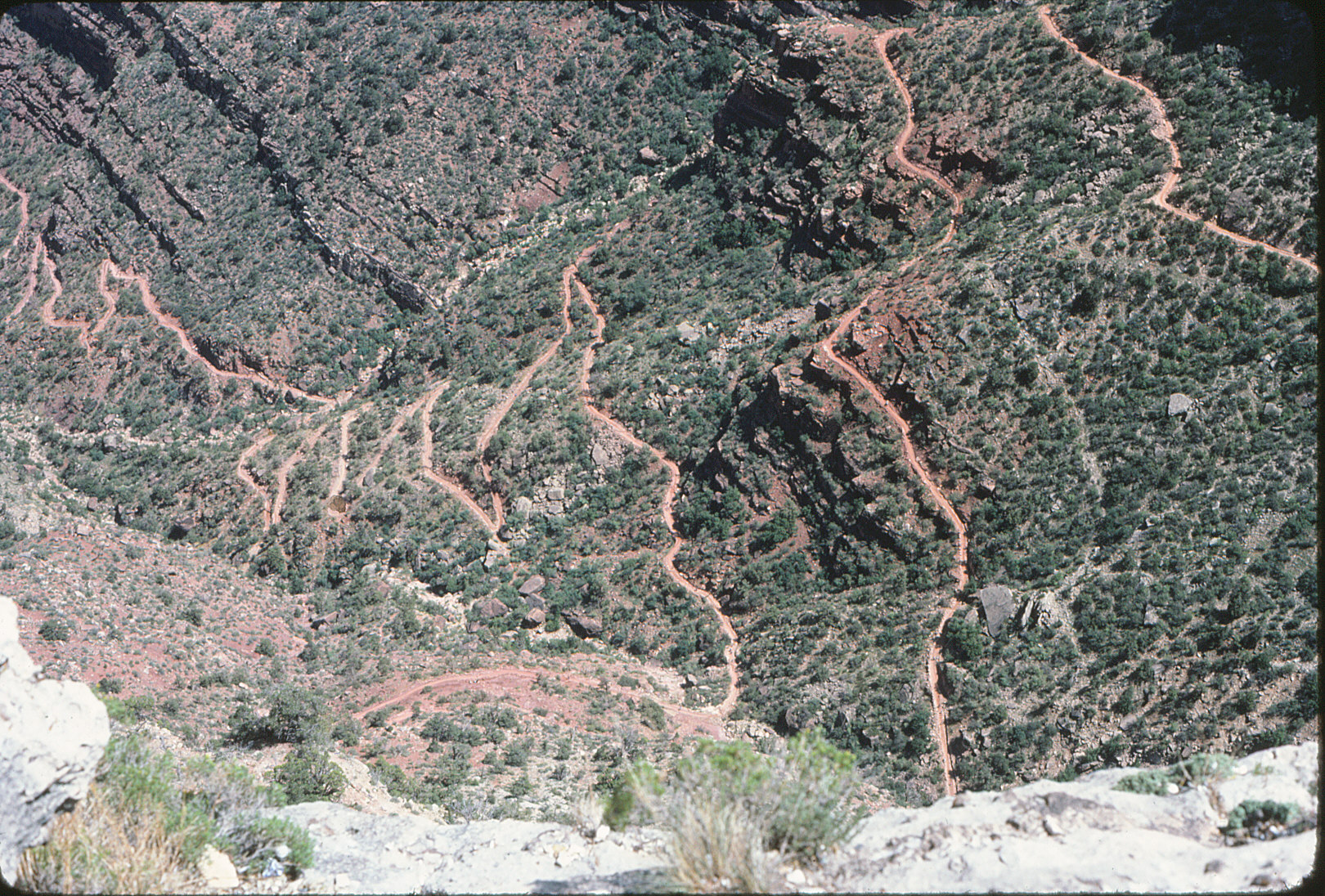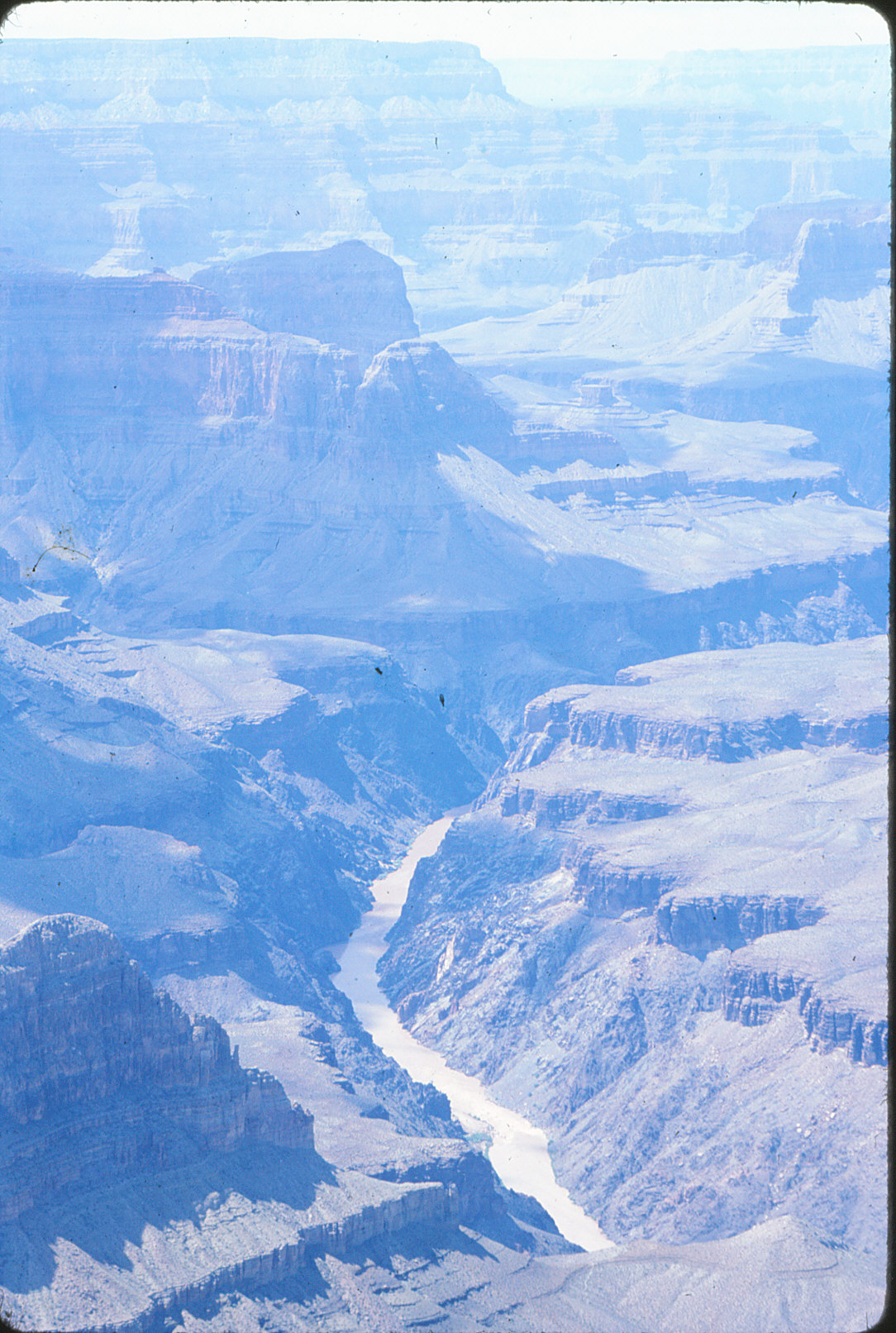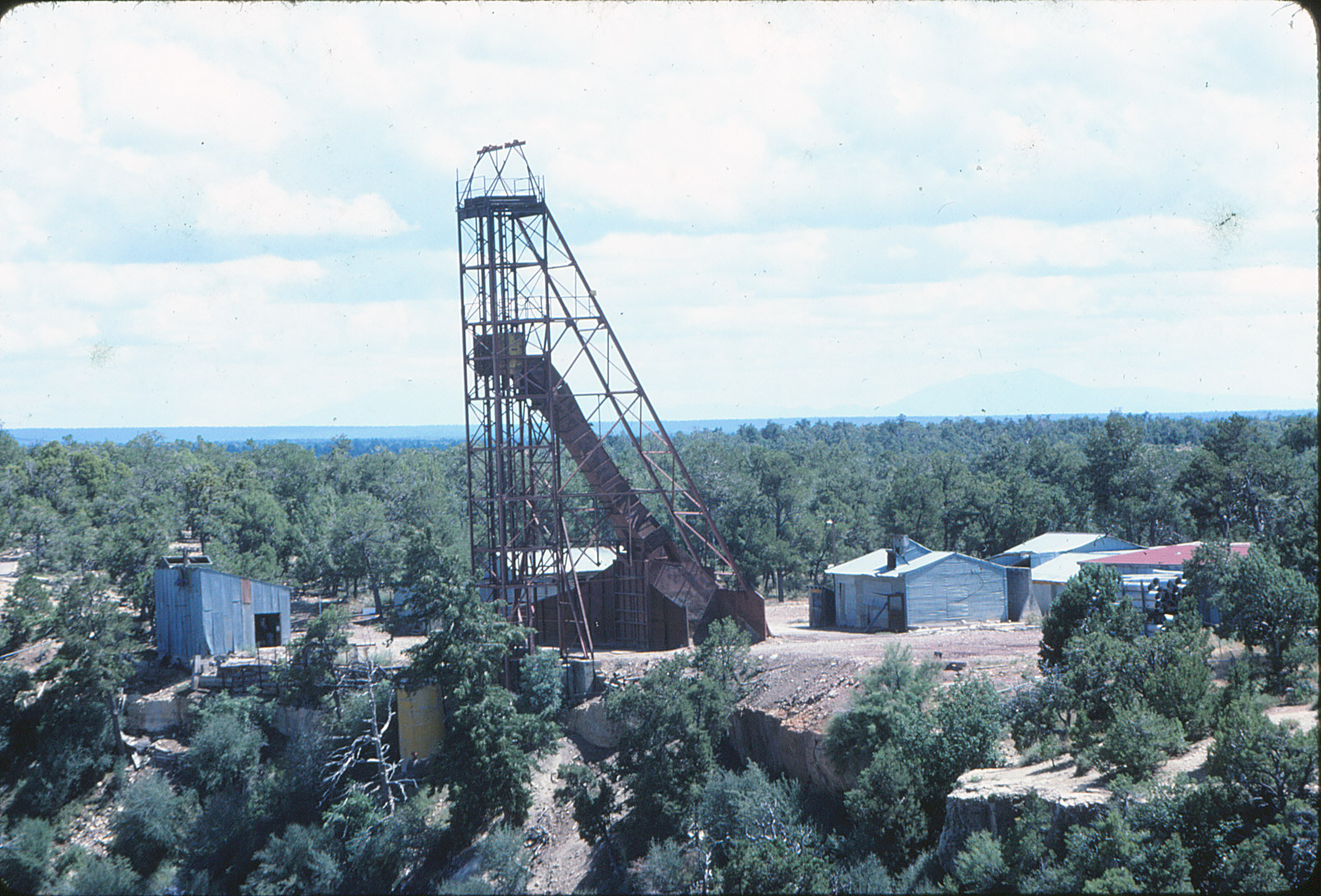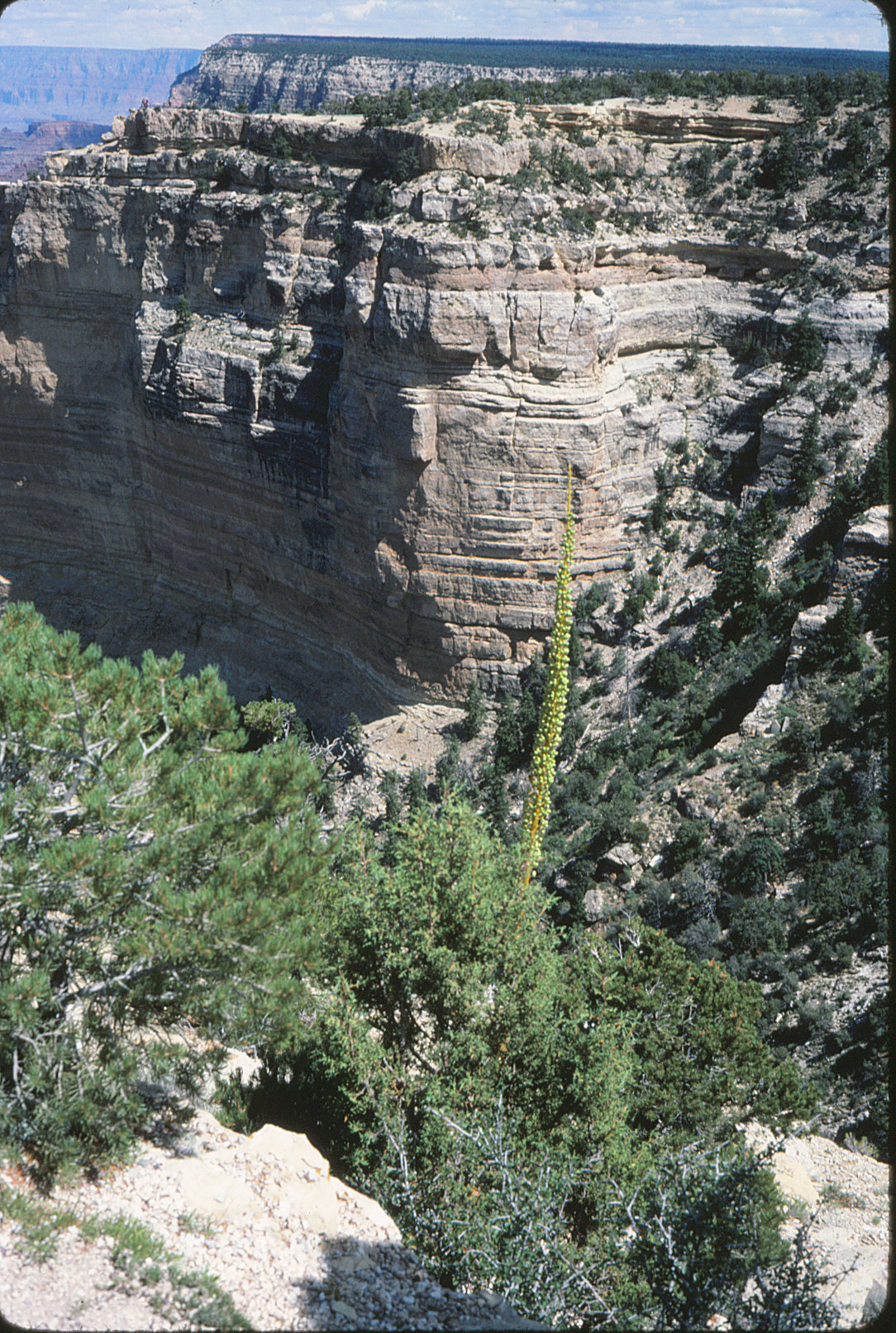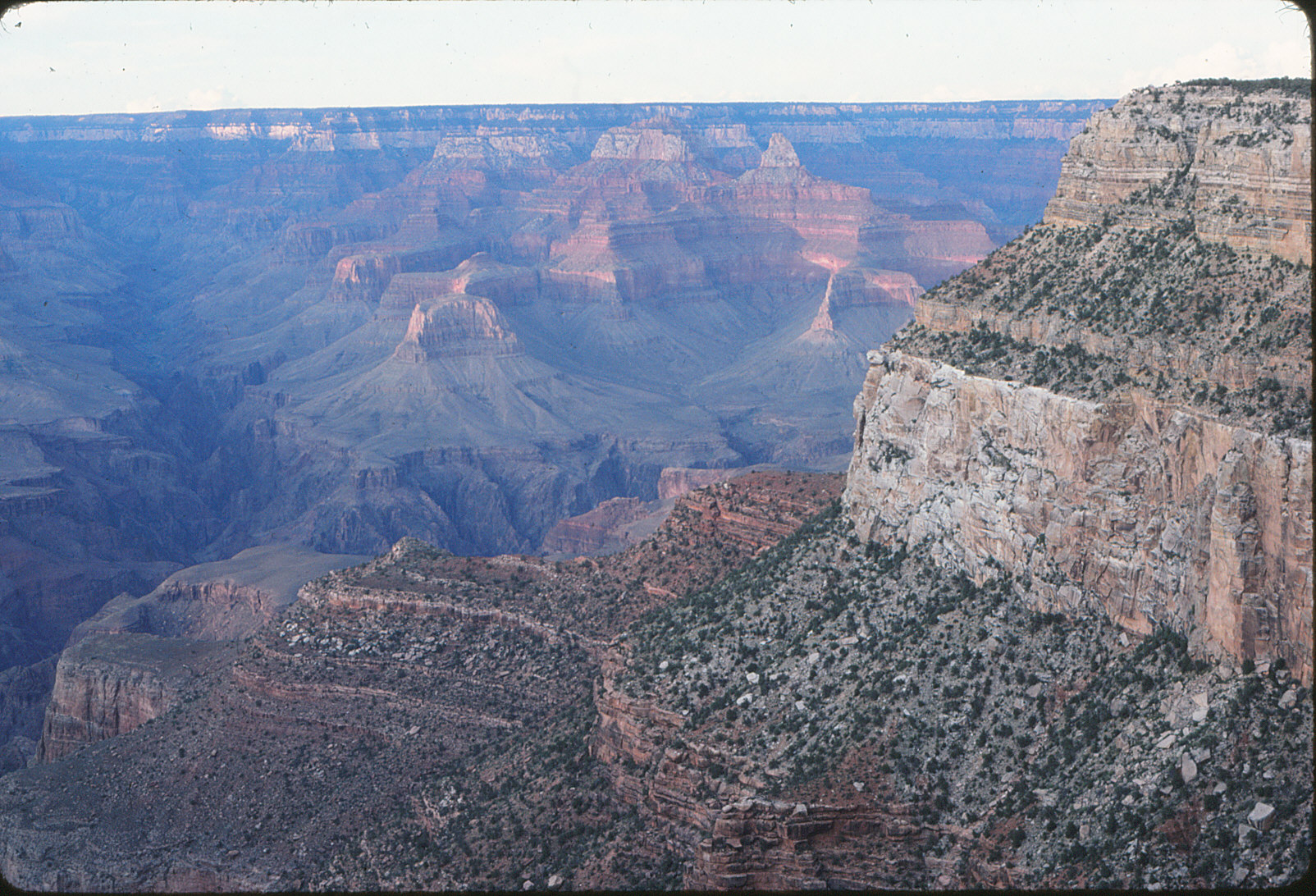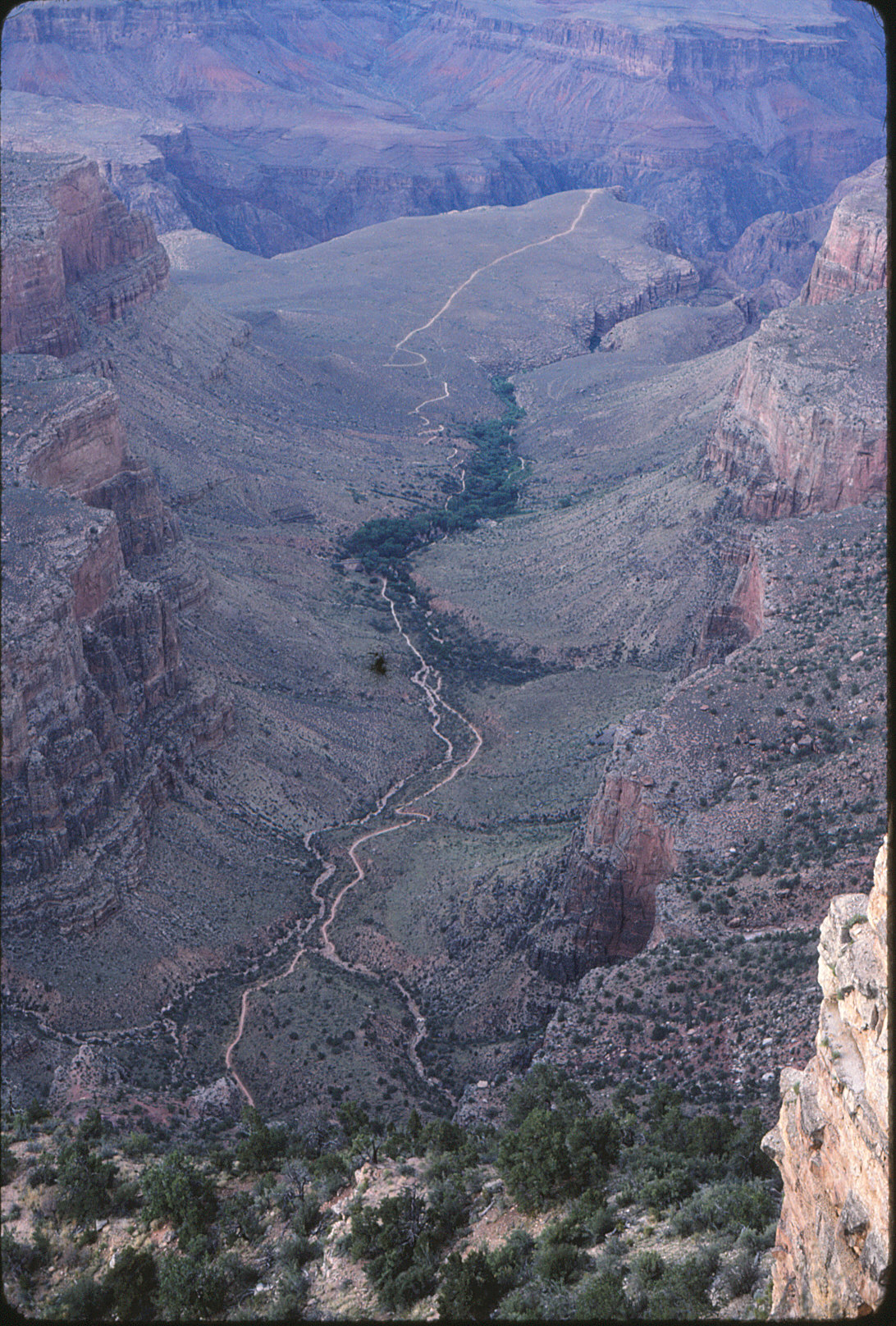 5:00 pm - Sent the kids to the coffee shop for hamburgers and we had a dinner at the Arizona Room. It worked out very well since the Arizona Room had a limited menu. We had the Chicken, it was excellent. Did a little shopping after dinner. Milton is going down the rim path in the morning and he needed a canteen for water. Also bought a pretty wind chime.