Date: August 3, 1982
Place: Motel 6, 205 N 1000 E St., St. George, UT 84220
Mileage: 83216.3 - 364.3 miles
Food:
Breakfast: $11.58 - Norms Cafe (G.)
Lunch: $14.60 - Ruby Room Bryce (V.G.)
Snack: $1.28
Dinner: $28.56 - Mushroom Rest. (G.)
Logging:
$22.79
Gas:
18.00, 5.00
Sightseeing:
Misc:
Total Spending: $101.81
---
Tuesday - August 3, 1982 - 9:00 am
9:00 am M.D.T. - Slept late today. Really needed it. Jet lag (or should I say, engine drag) is setting in. Forgot to mention yesterday that we got caught in our first traffic jam coming out of Salt Lake, don't know if that is noteworthy or not, when you've seen one traffic jam, you've seen them all.
The scenery gets more barren with each mile. Stopped in Nephi for breakfast around 9:30.
11:00 am M.D.T. - Stopped in Salina for gas.
12:00 Noon - Had a 15 minute delay in Marysvale. They were repaving the road. One of the things we have noticed in Utah is that many towns have put their initial on the side of a mountain. We have seen a
N. Y. G. E. M. P82... D. V. B.
(I'll leave room after P in case we see more.) What is funny is that sometimes the letters look bigger than the whole town.
2:00 pm M.D.T. - Entered Bryce Canyon. It was named after a Mormon settler, Ebeneezer Bryce, who tried to make a go of the land. His description of the Canyon is classic. "A hell of a place to lose a cow." I think I would have to strongly recommend a trip thru Bryce if you ever find yourself out this way. It is very difficult to describe the magnitude of the area, or the colors. I only hope the pictures we shot can do it some justice.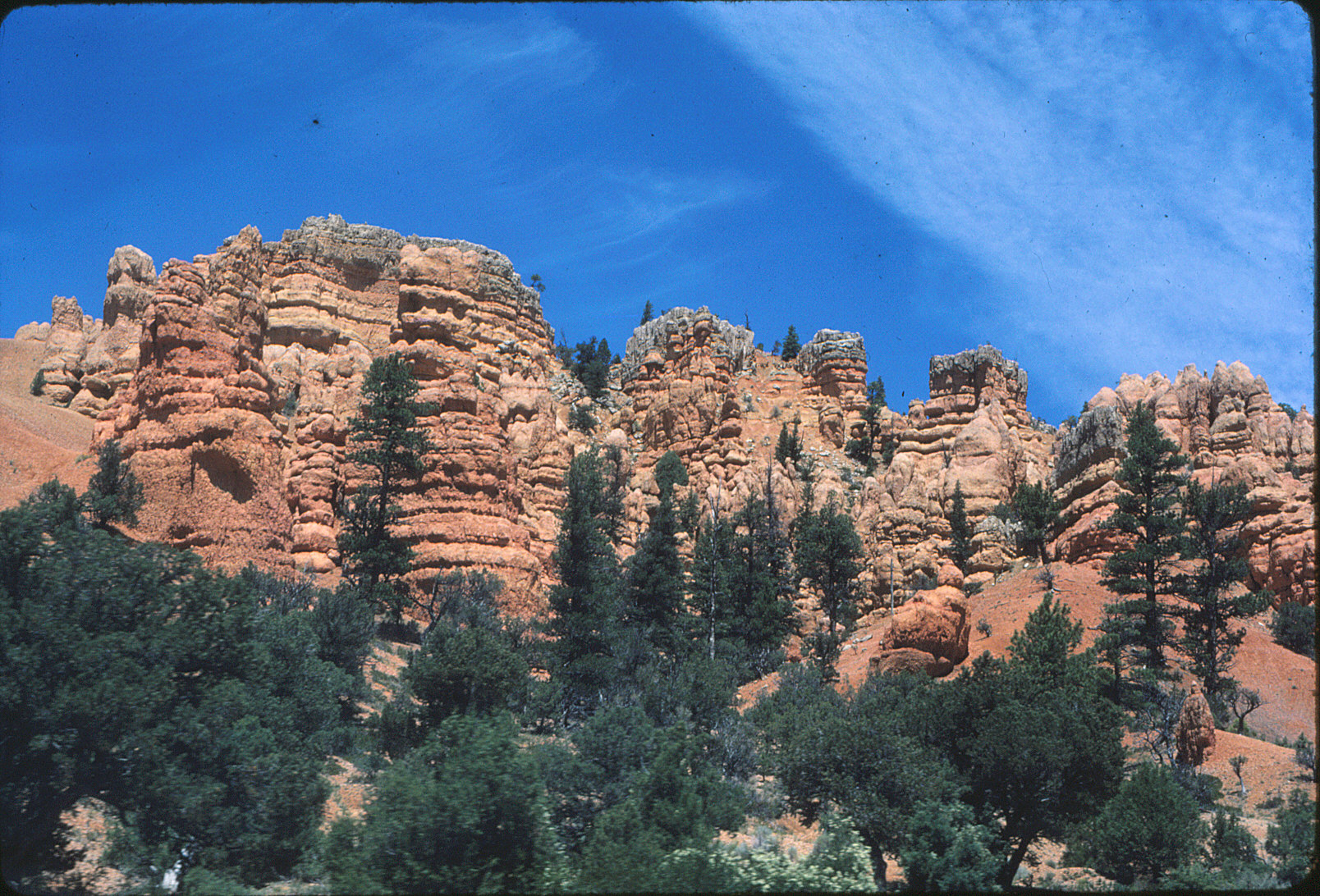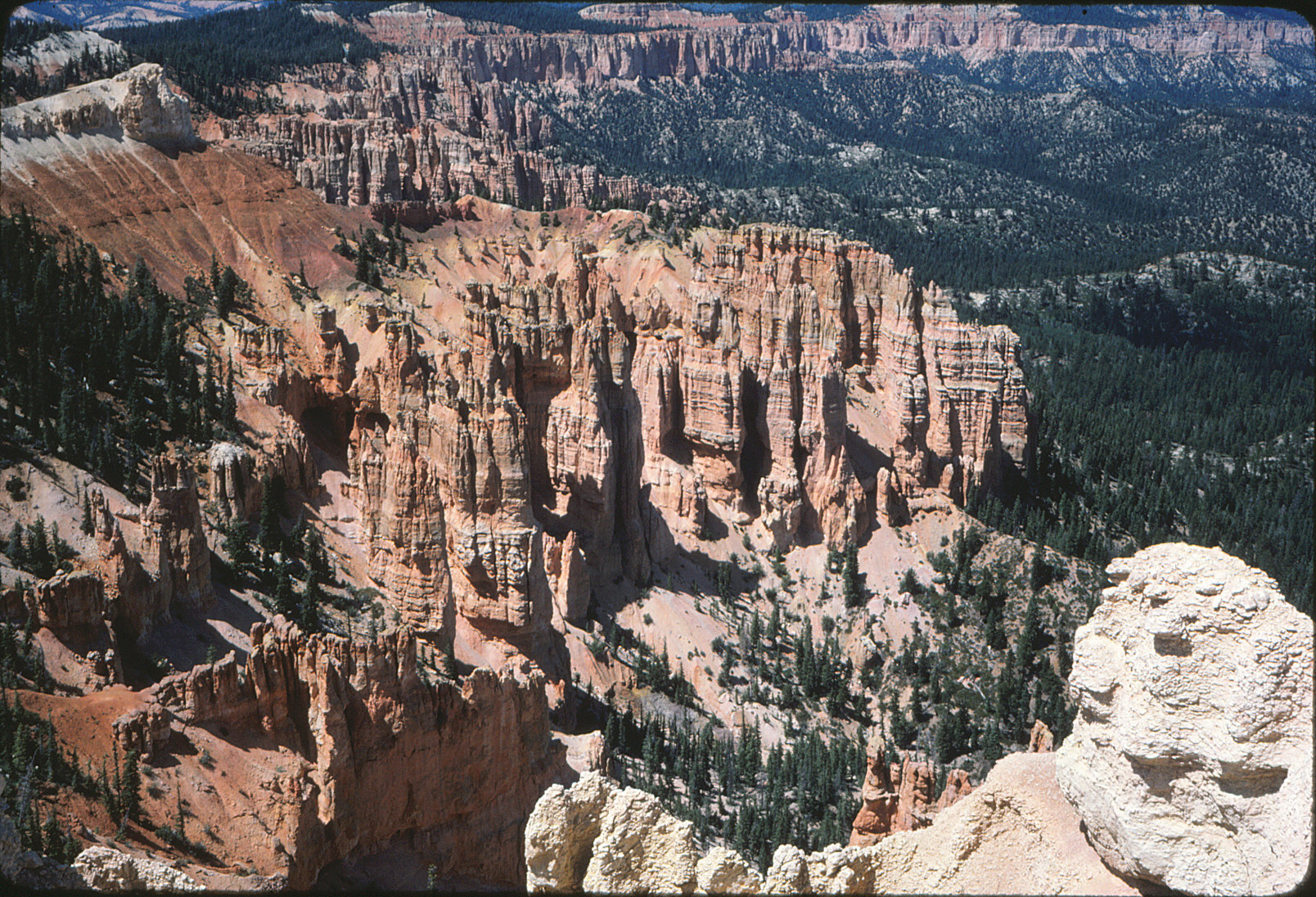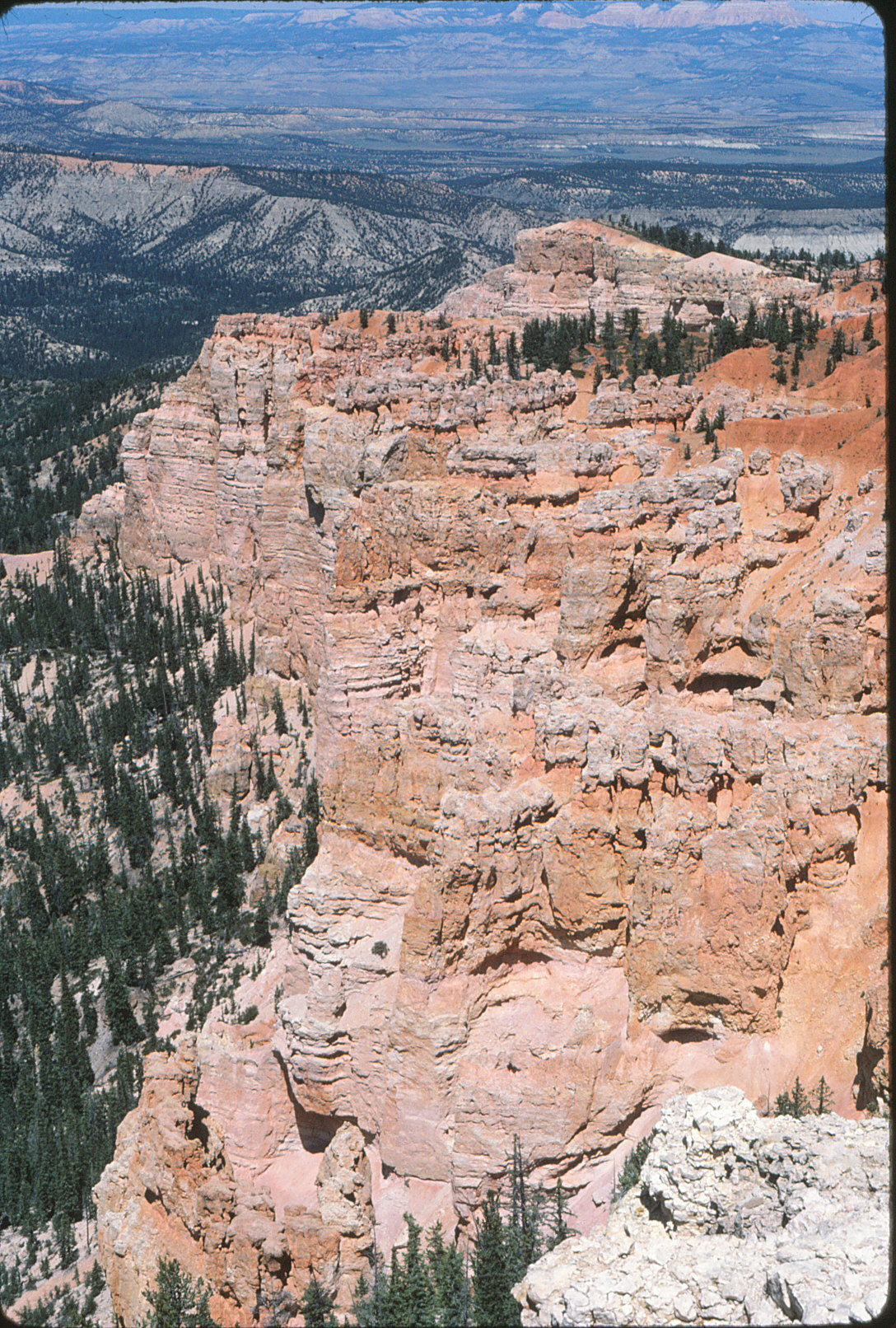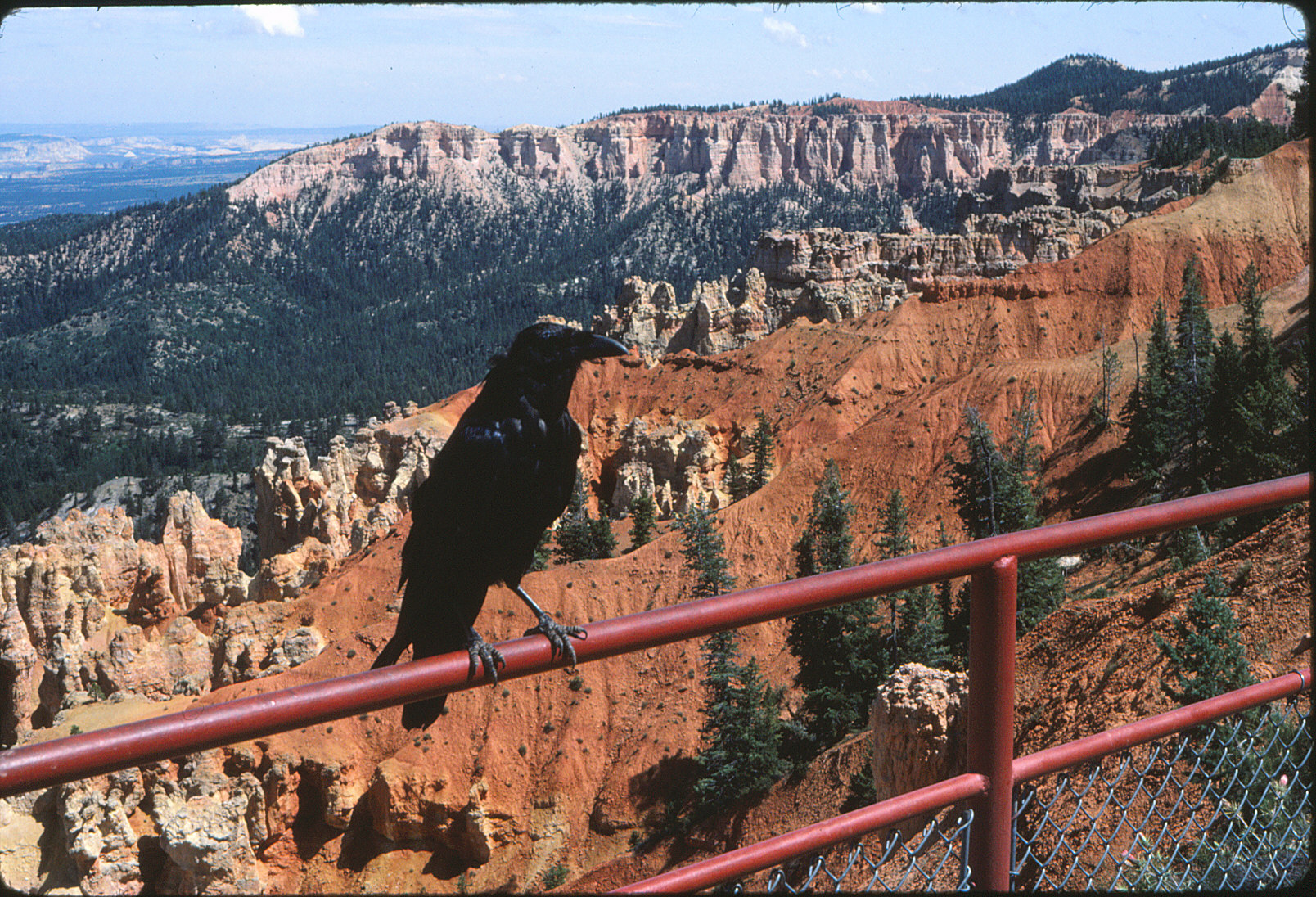 This fella was really very funny. He was standing on this rail, posing. I swear. He was actually posing for people taking pictures. Whenever someone came too close, he simply stepped away a couple of steps, and then posed again. It was hilarious. His girlfriend was very shy.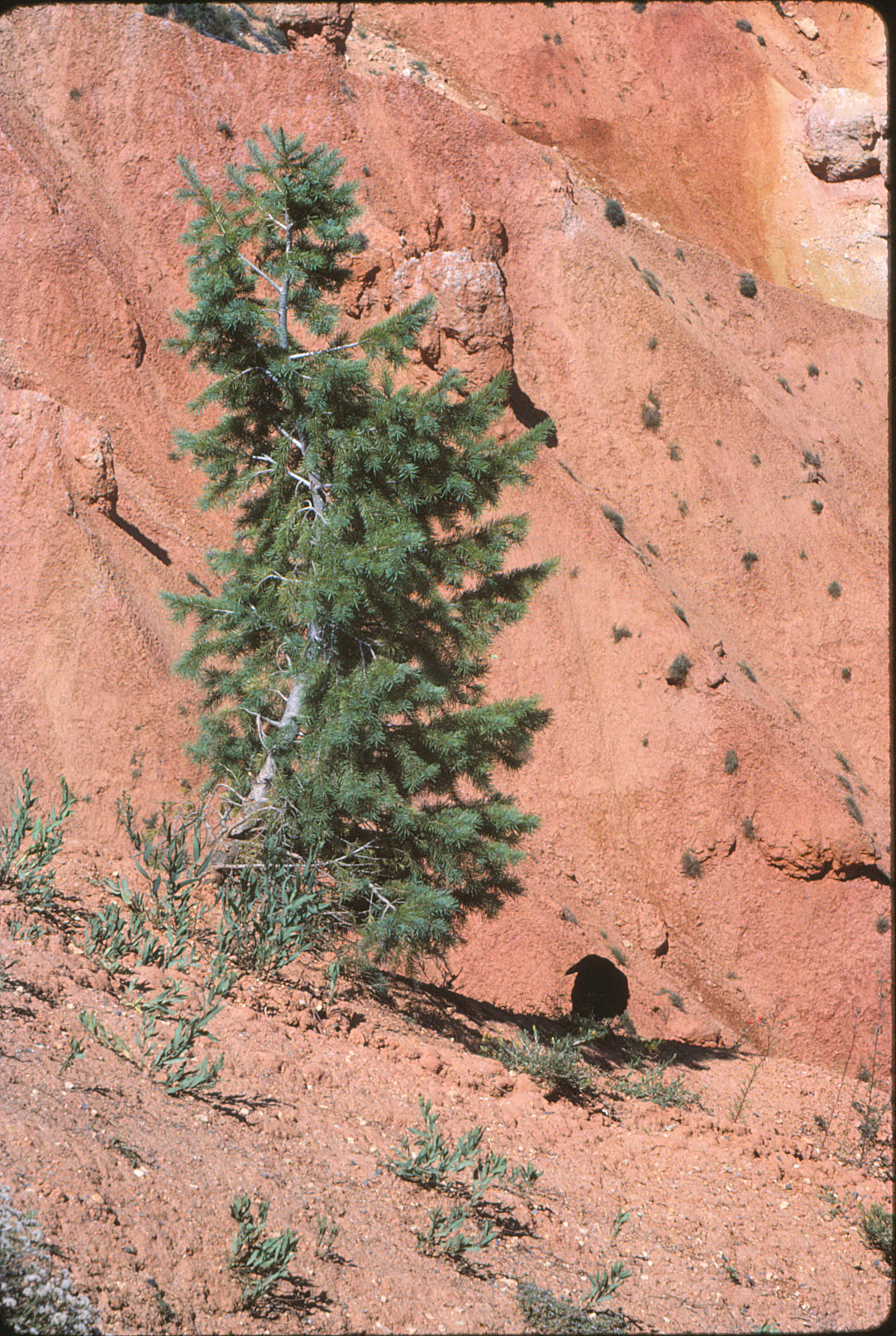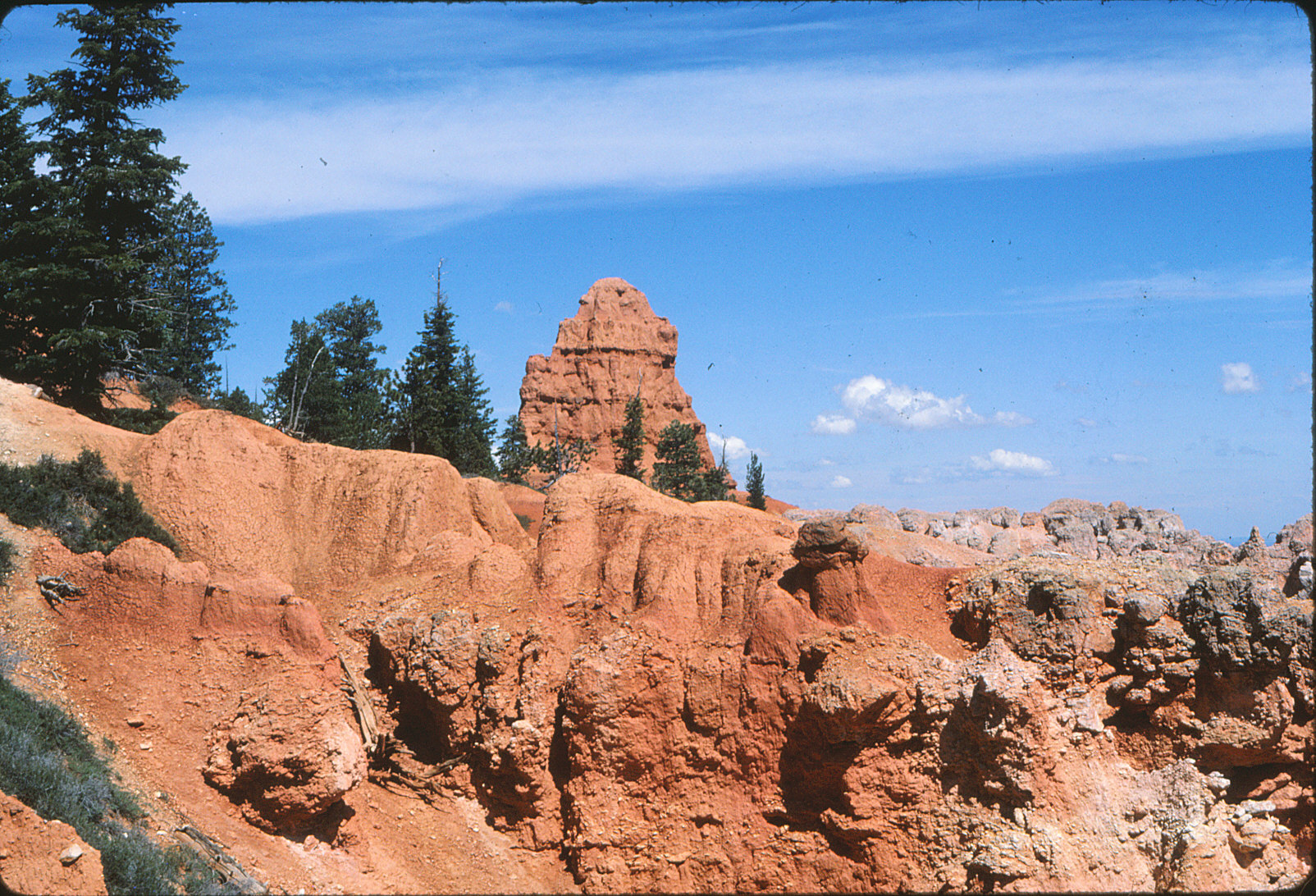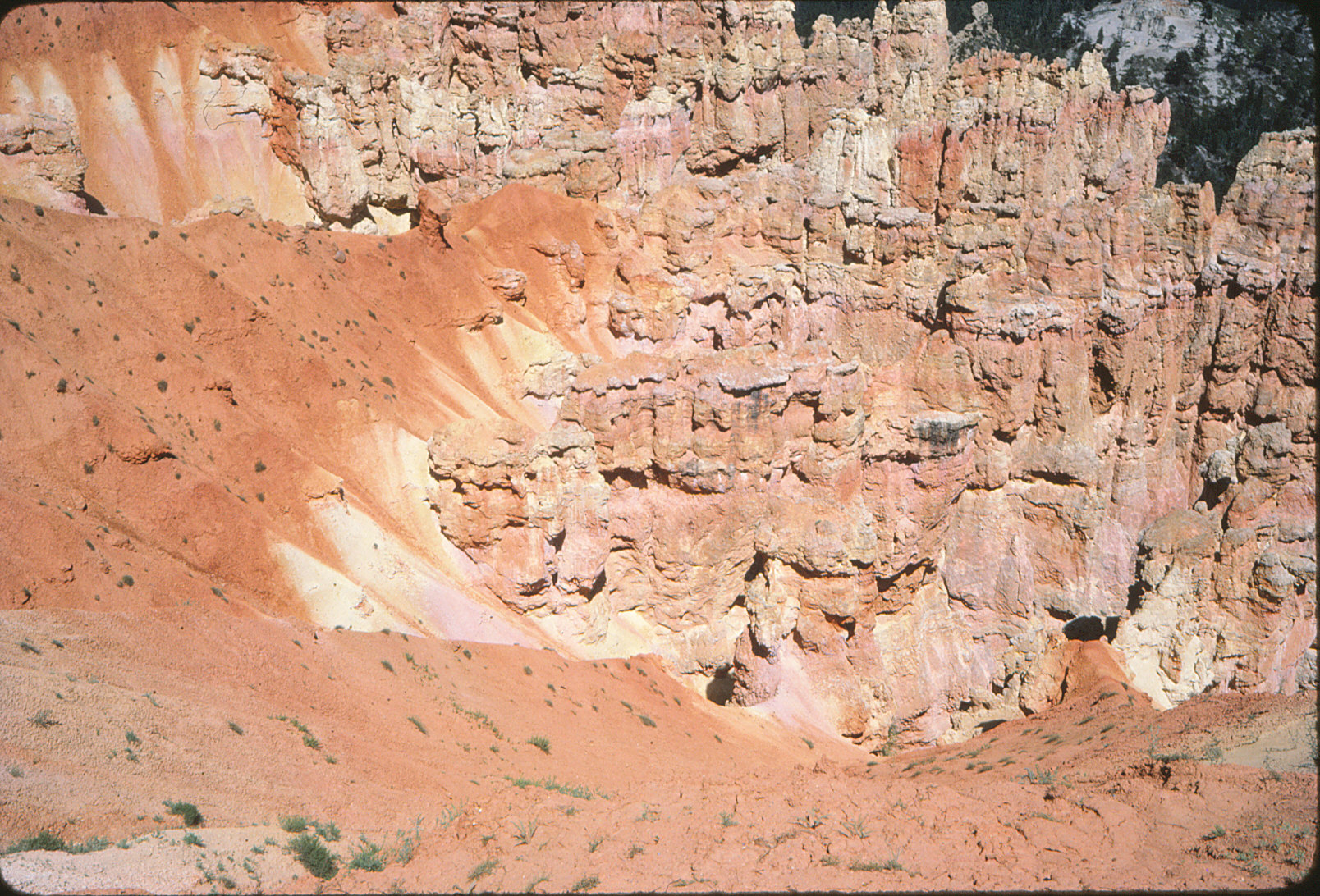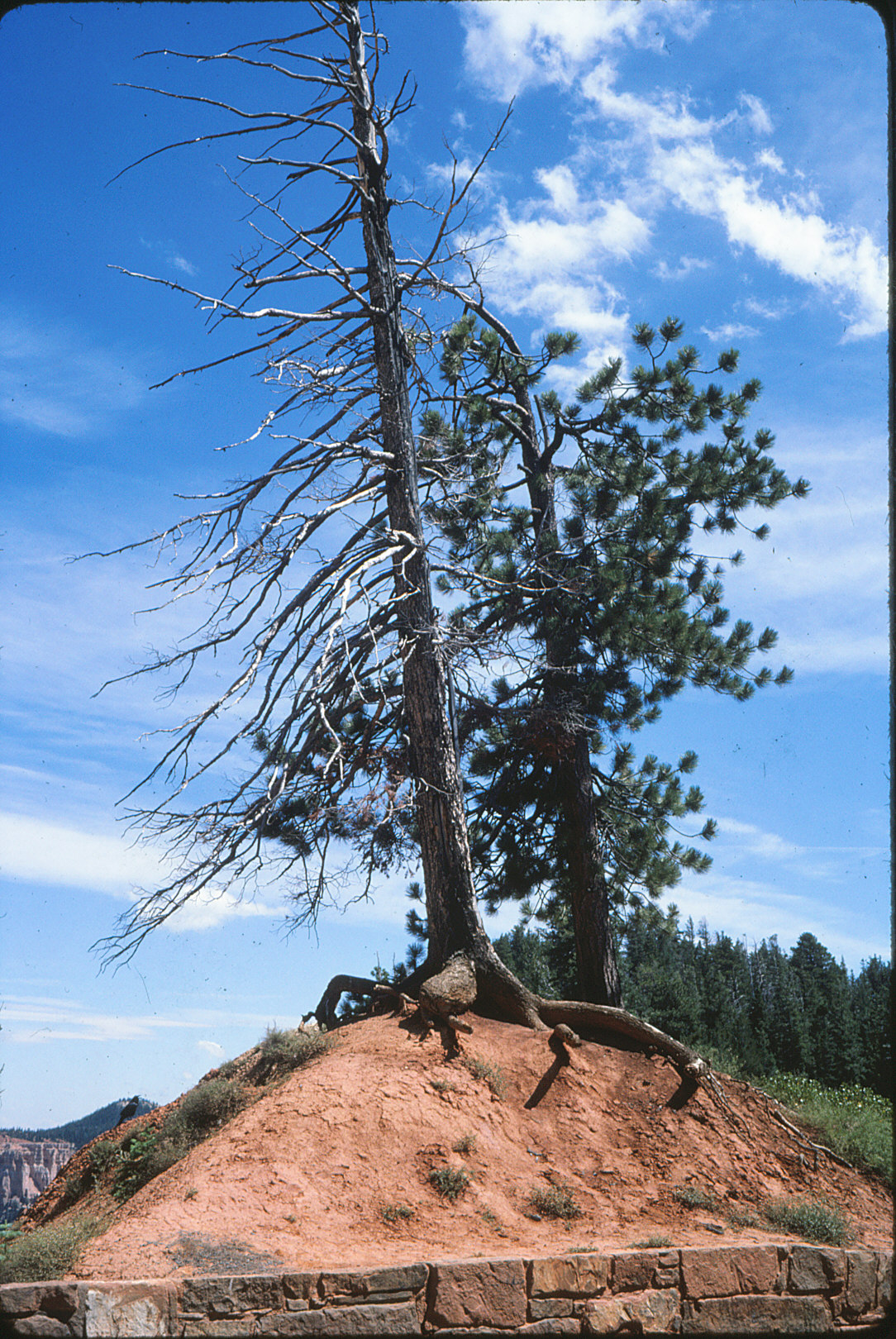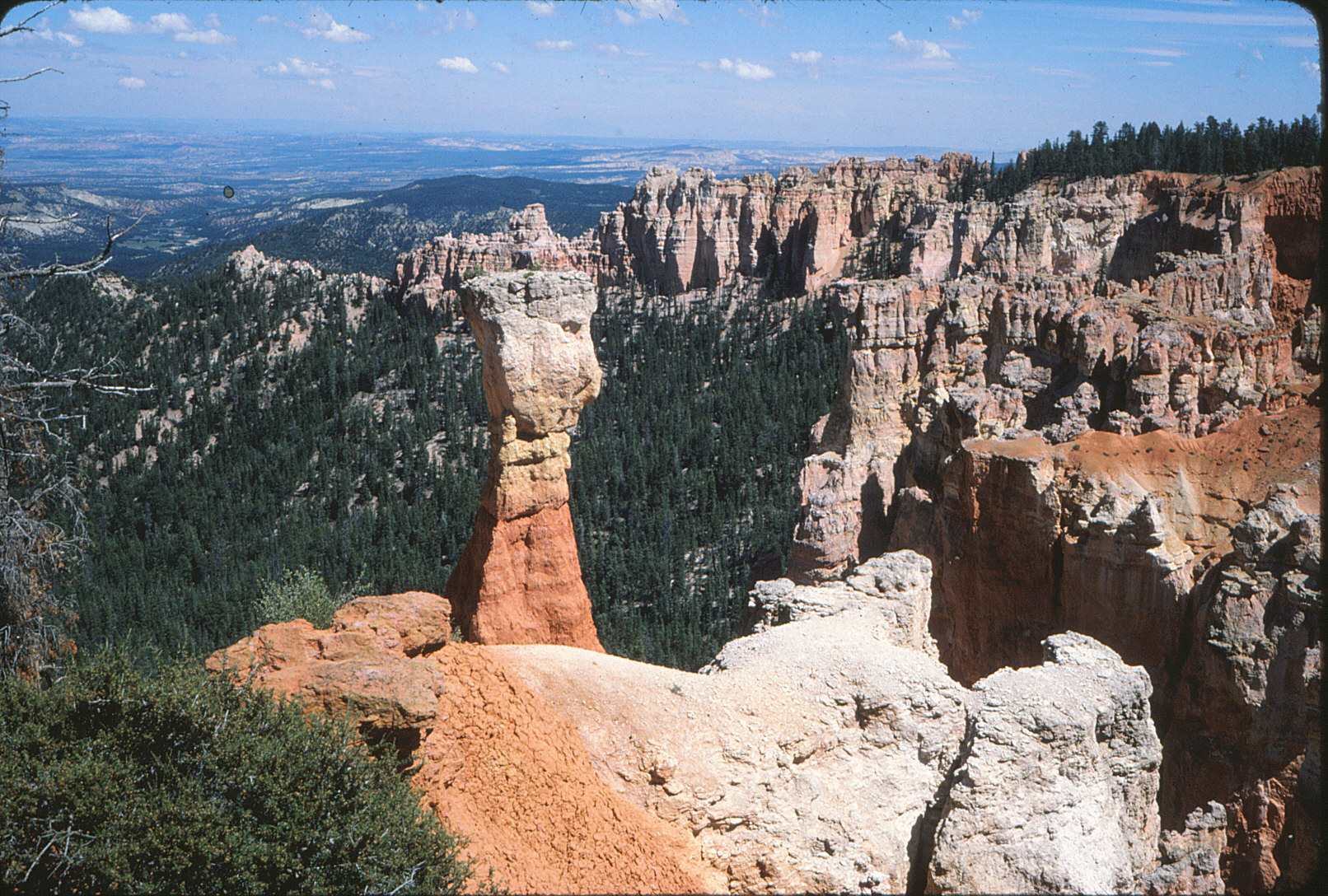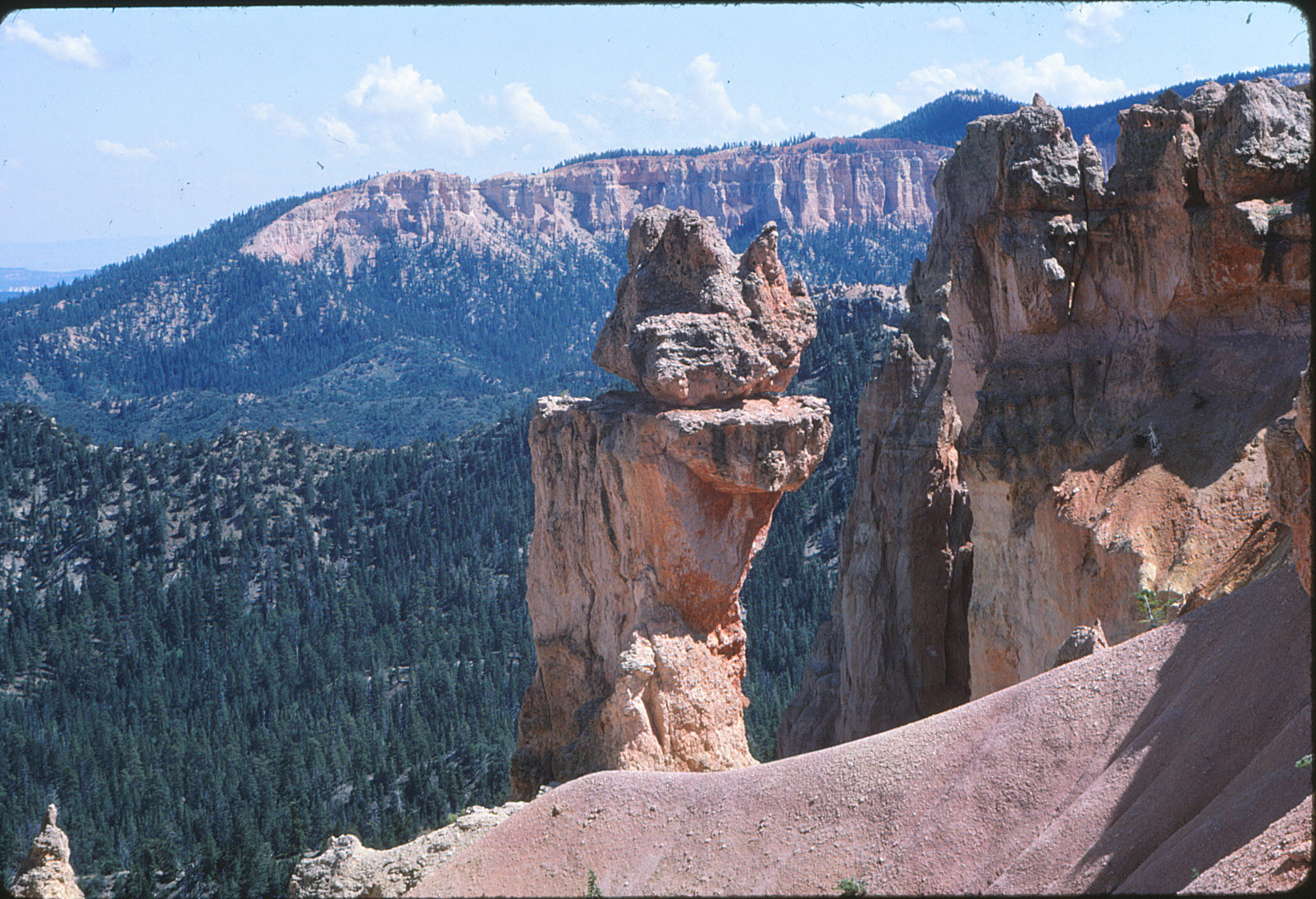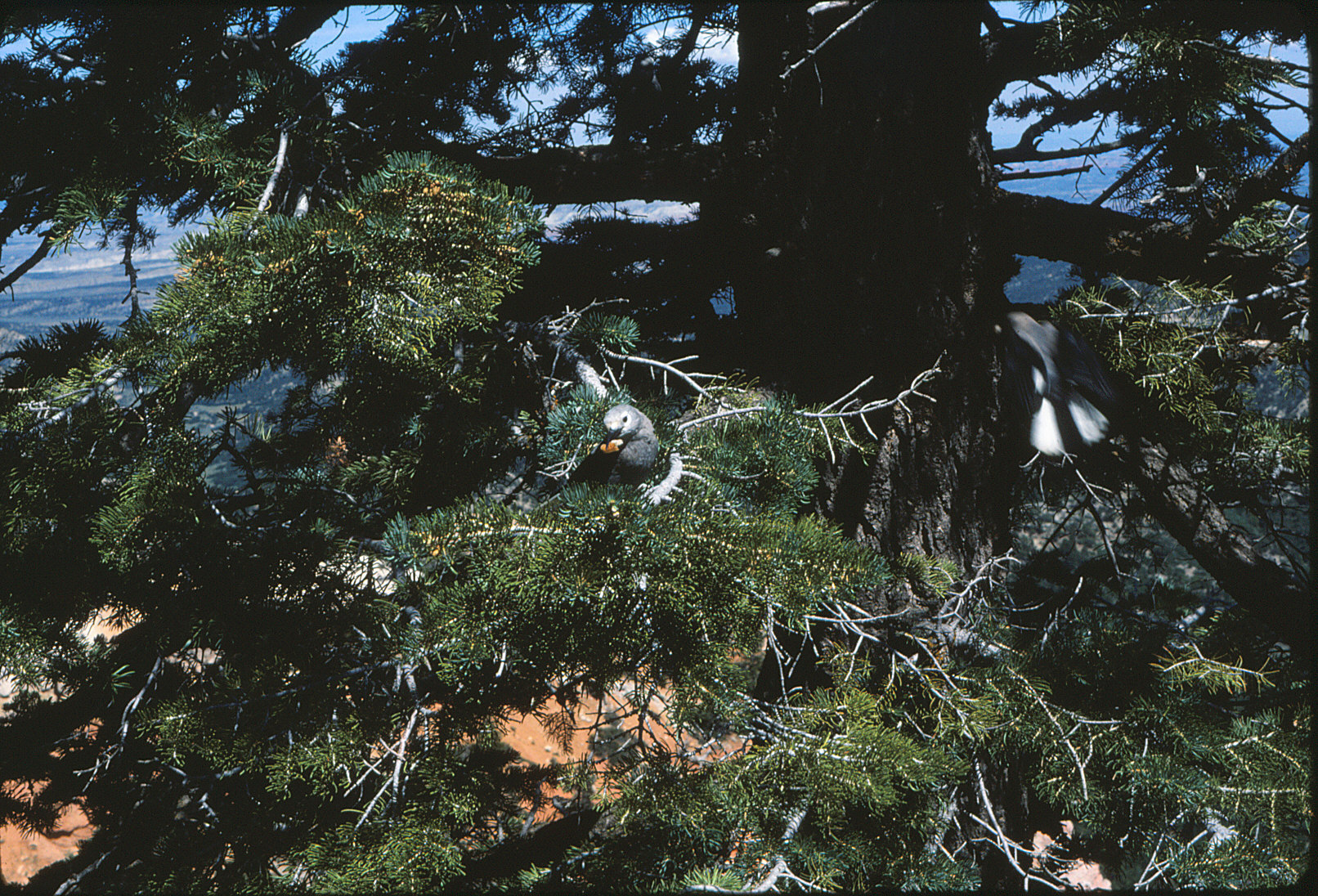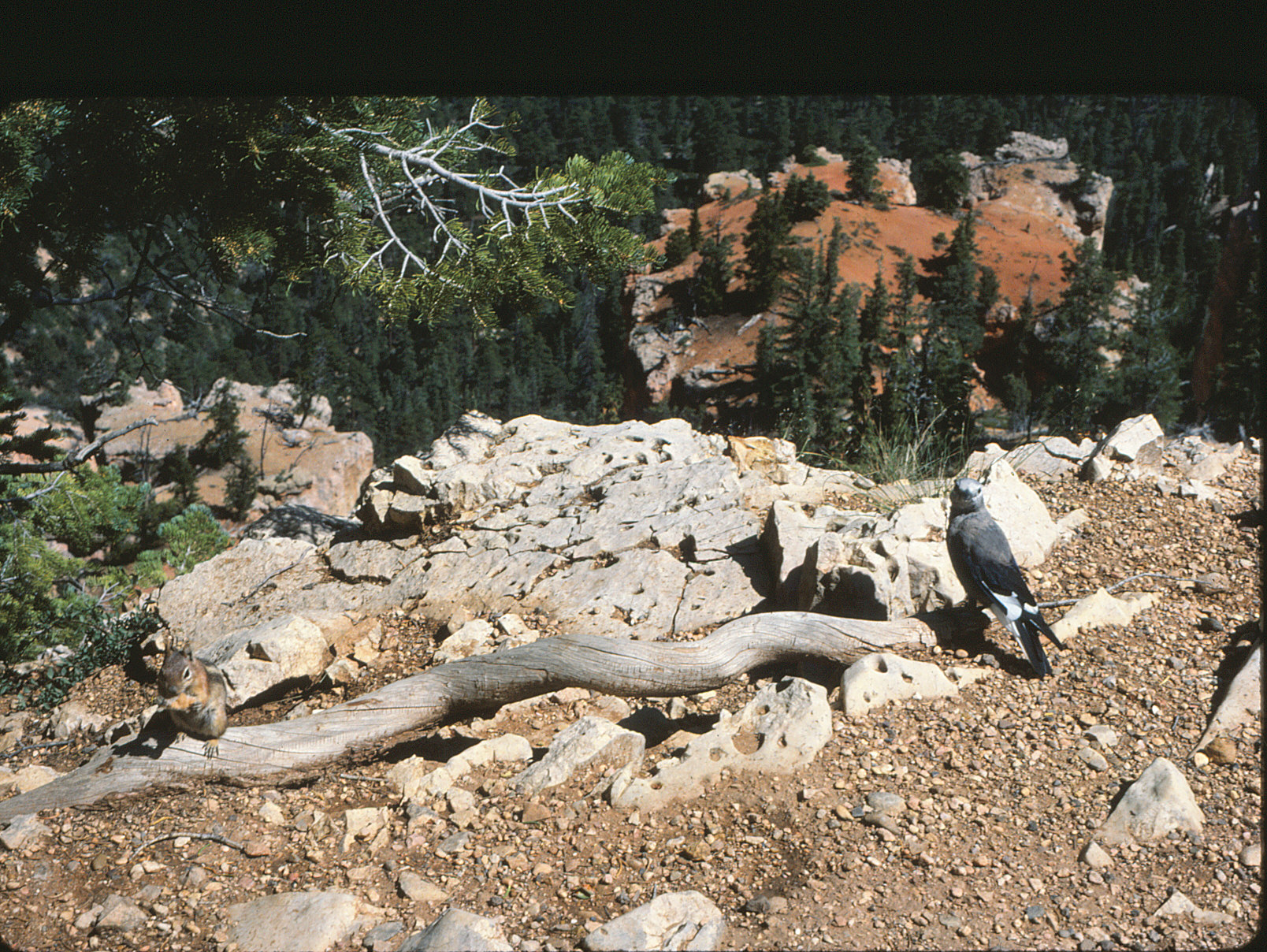 I have always loved this picture with both animals looking right at the camera. Dad got this shot literally seconds before it no longer existed, as they both took off right afterward.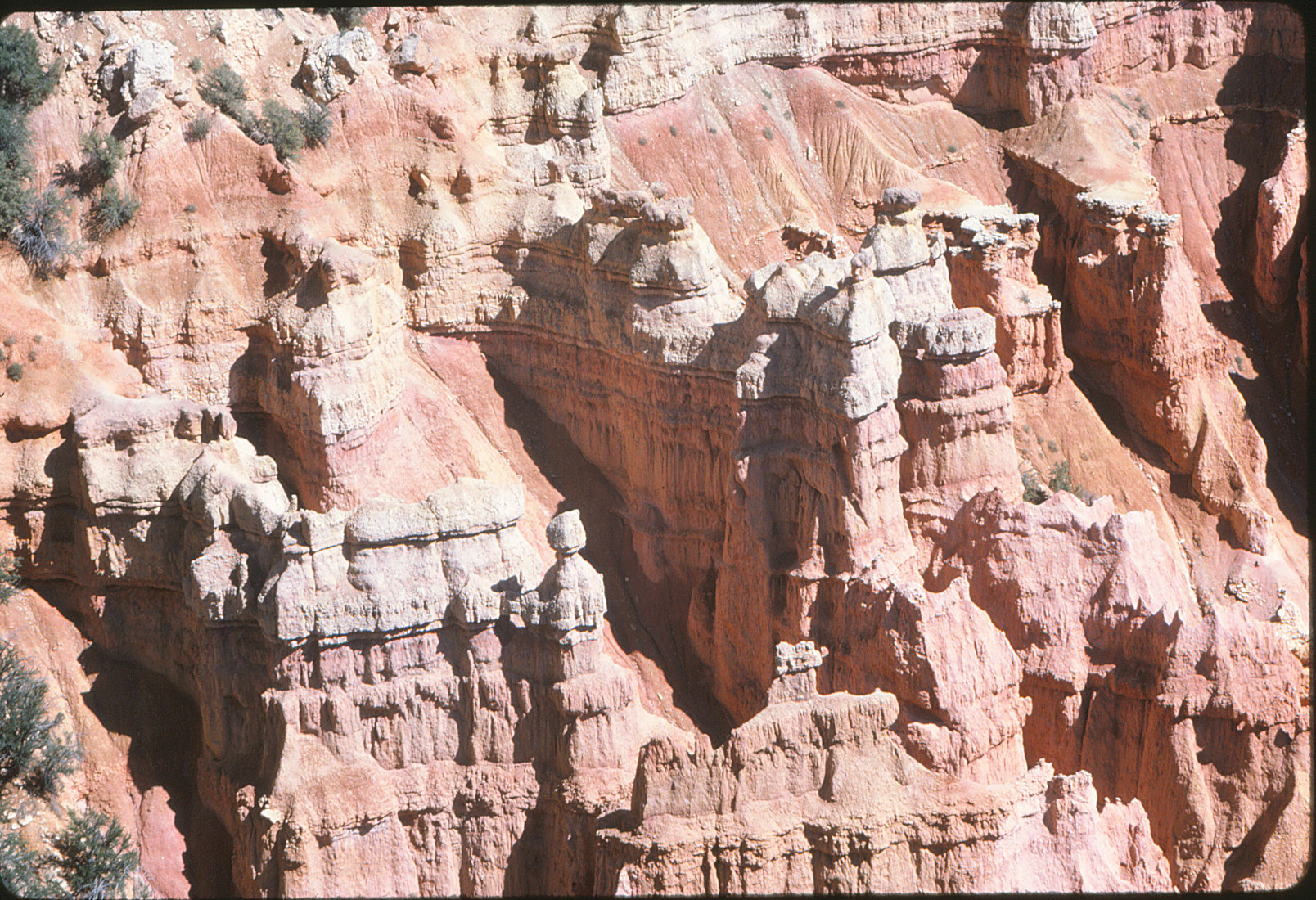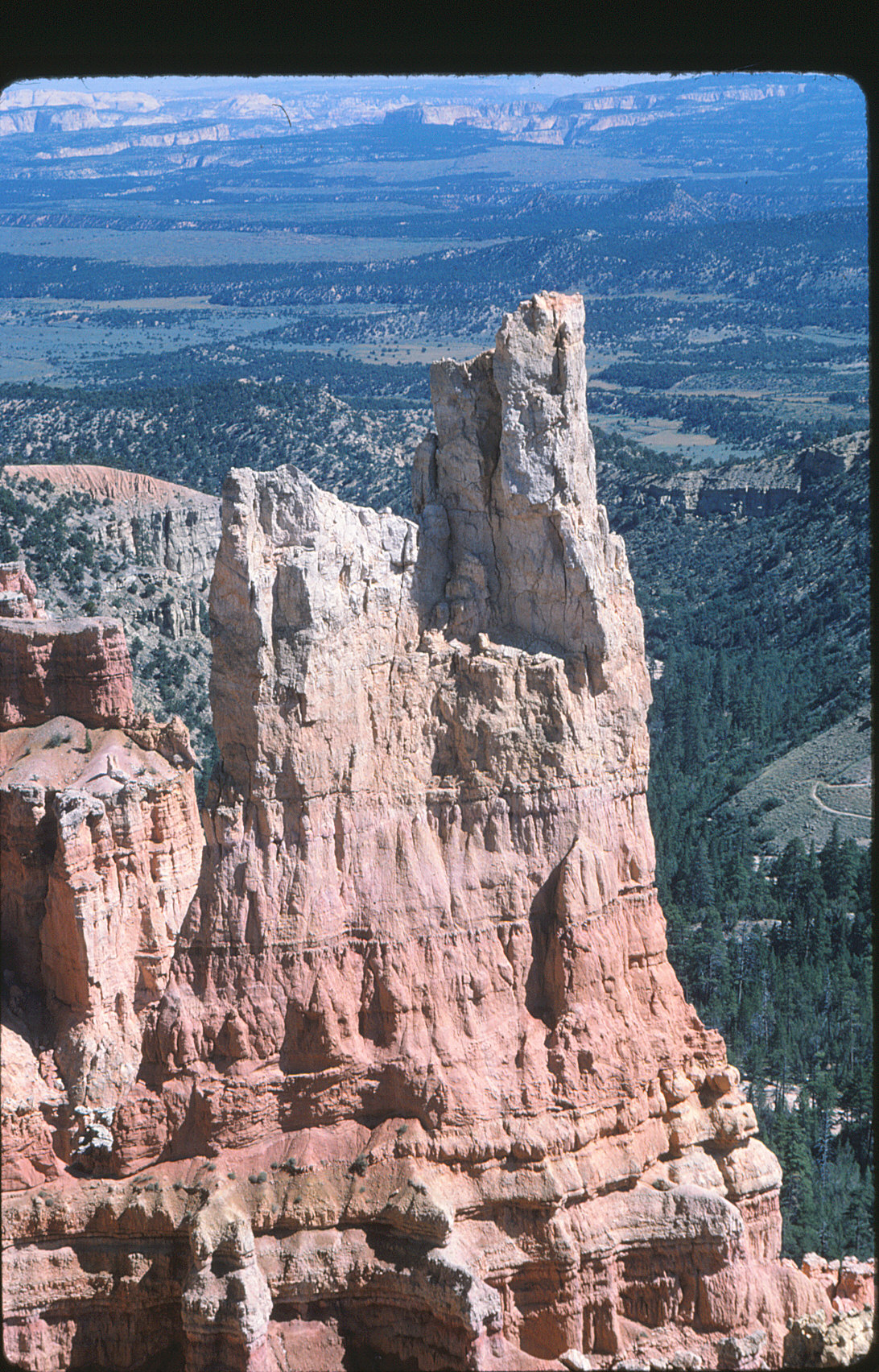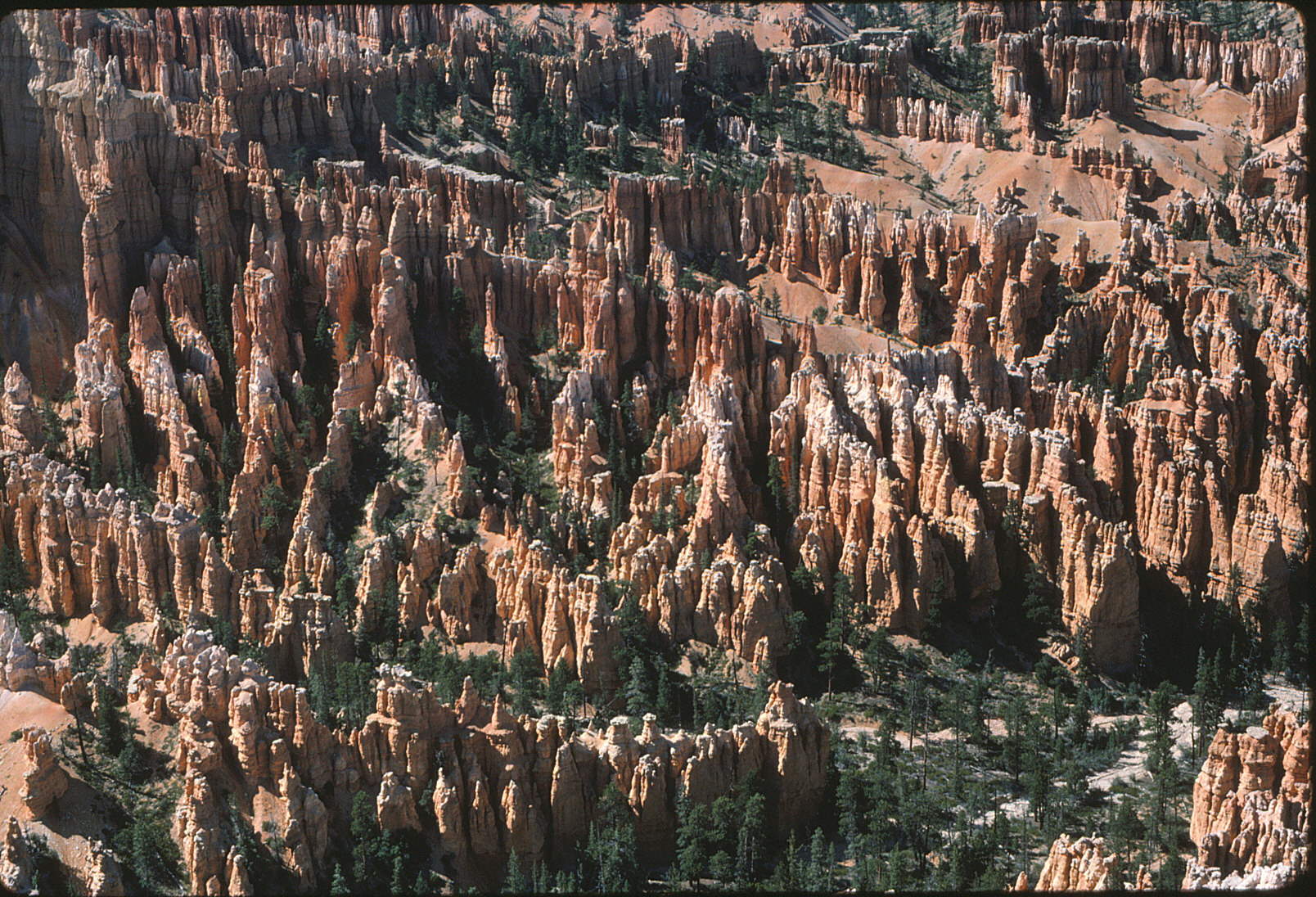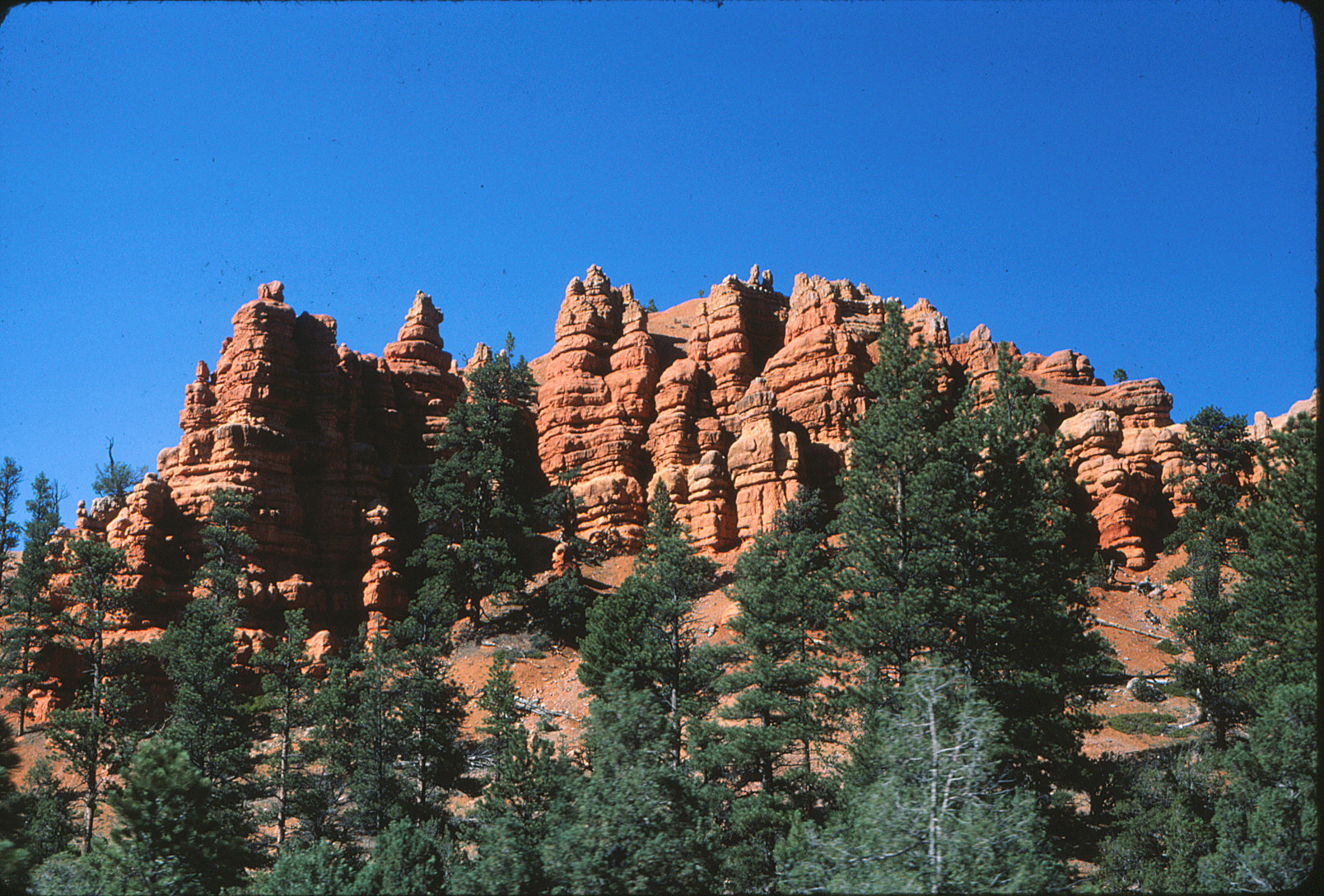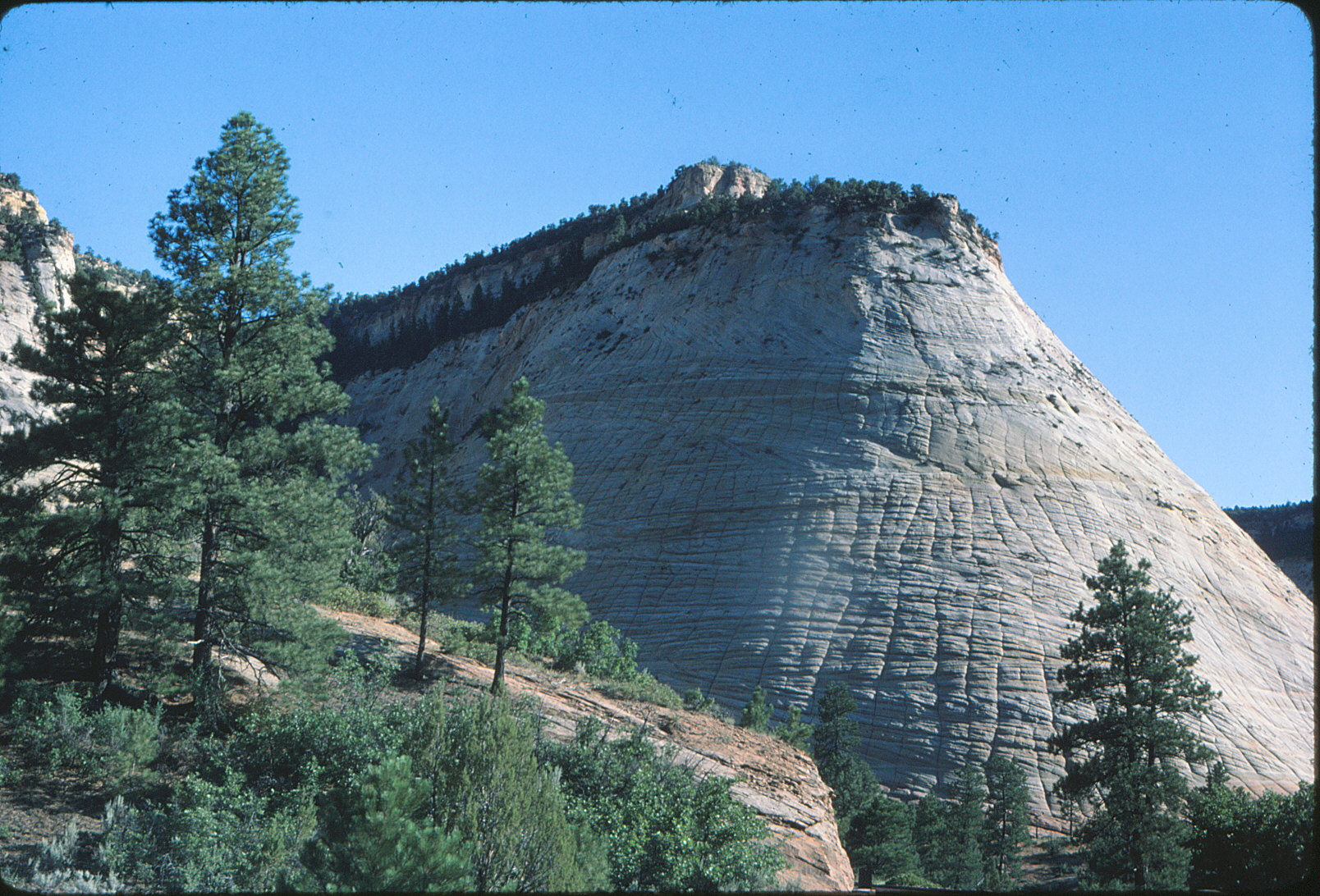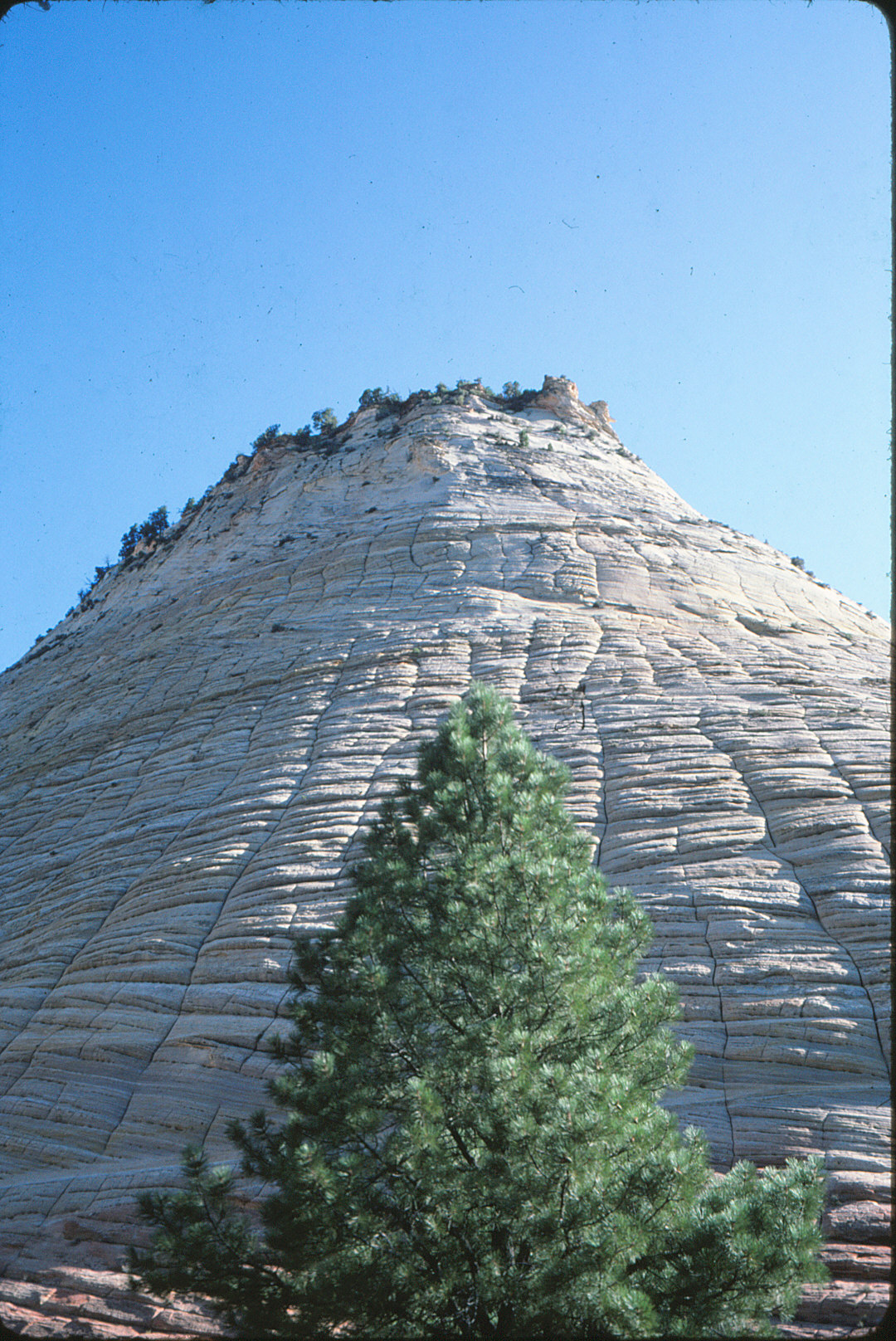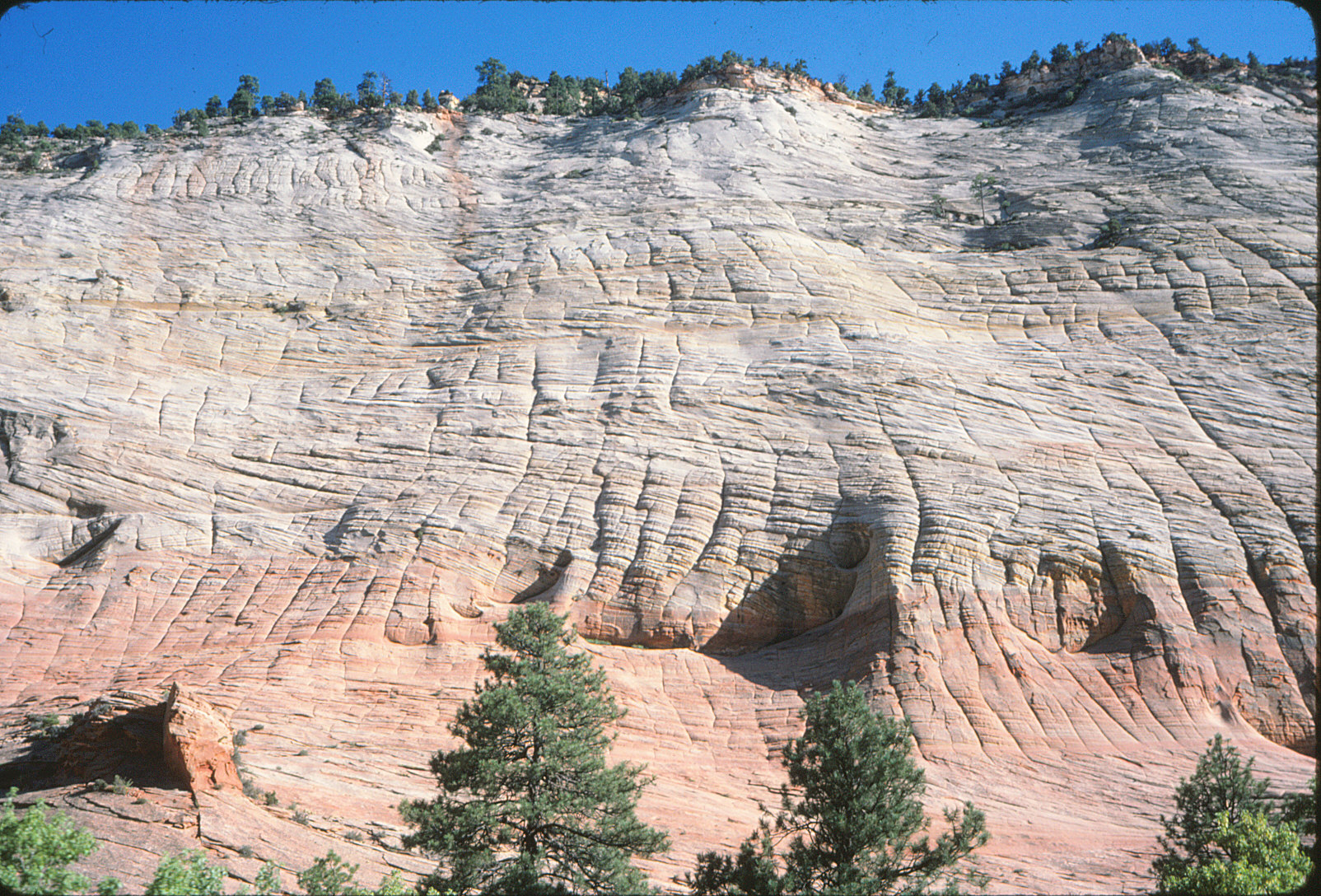 We drove thru Zion Nat'l Park but did not stop because we spent so much time in Bryce. Now Zion is awe inspiring in its own right. One unusual feature is a tunnel 5,600 ft long, no lights.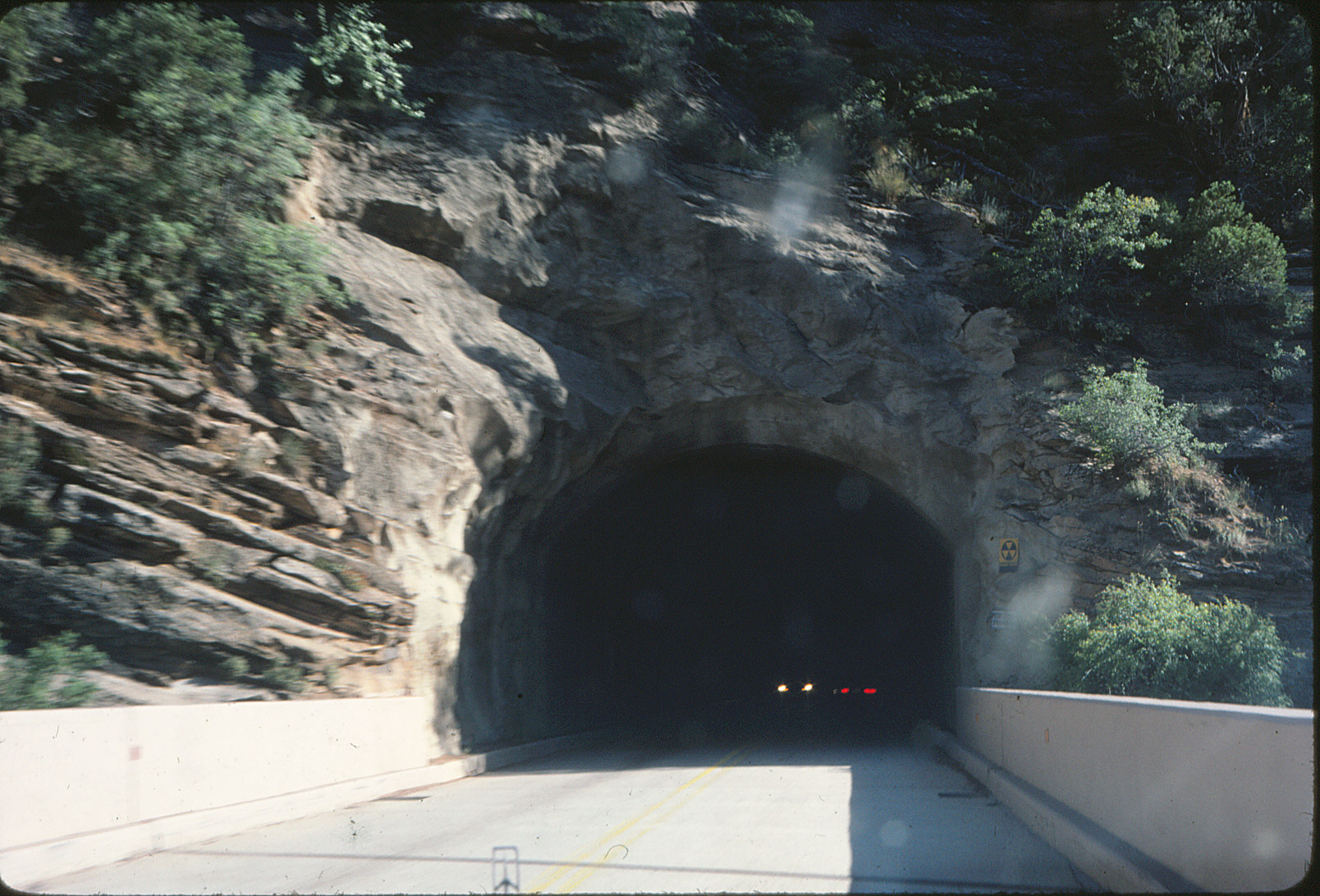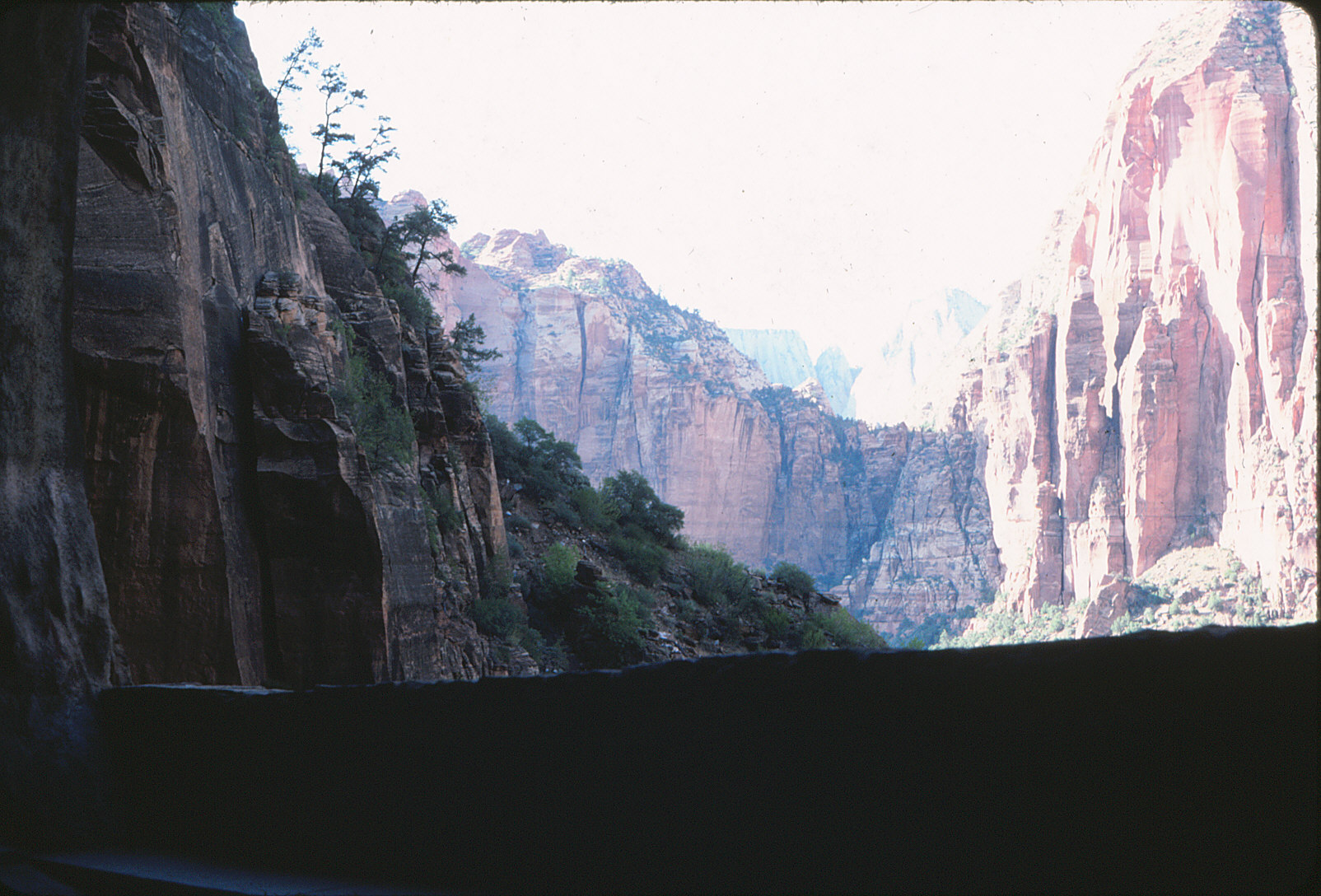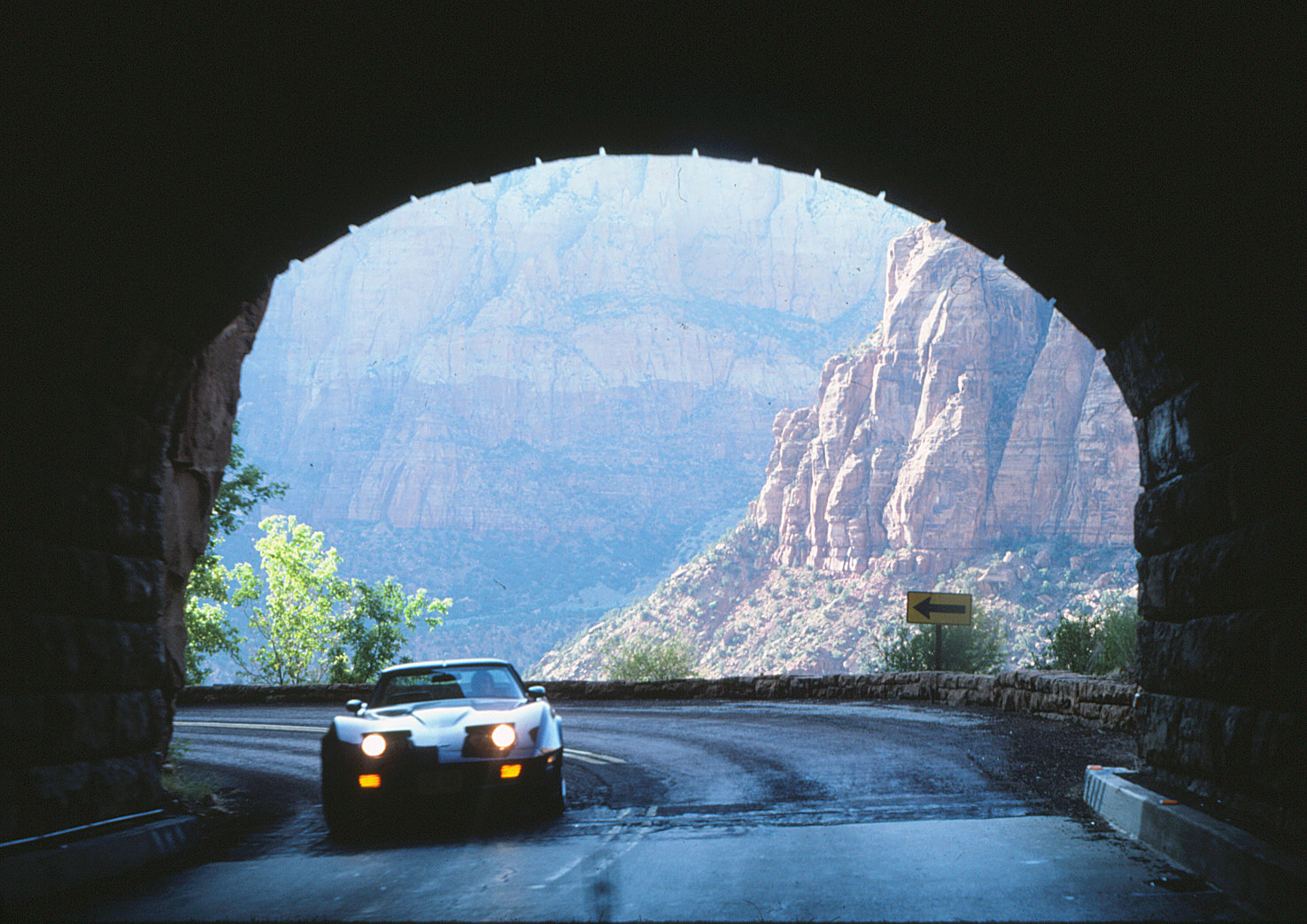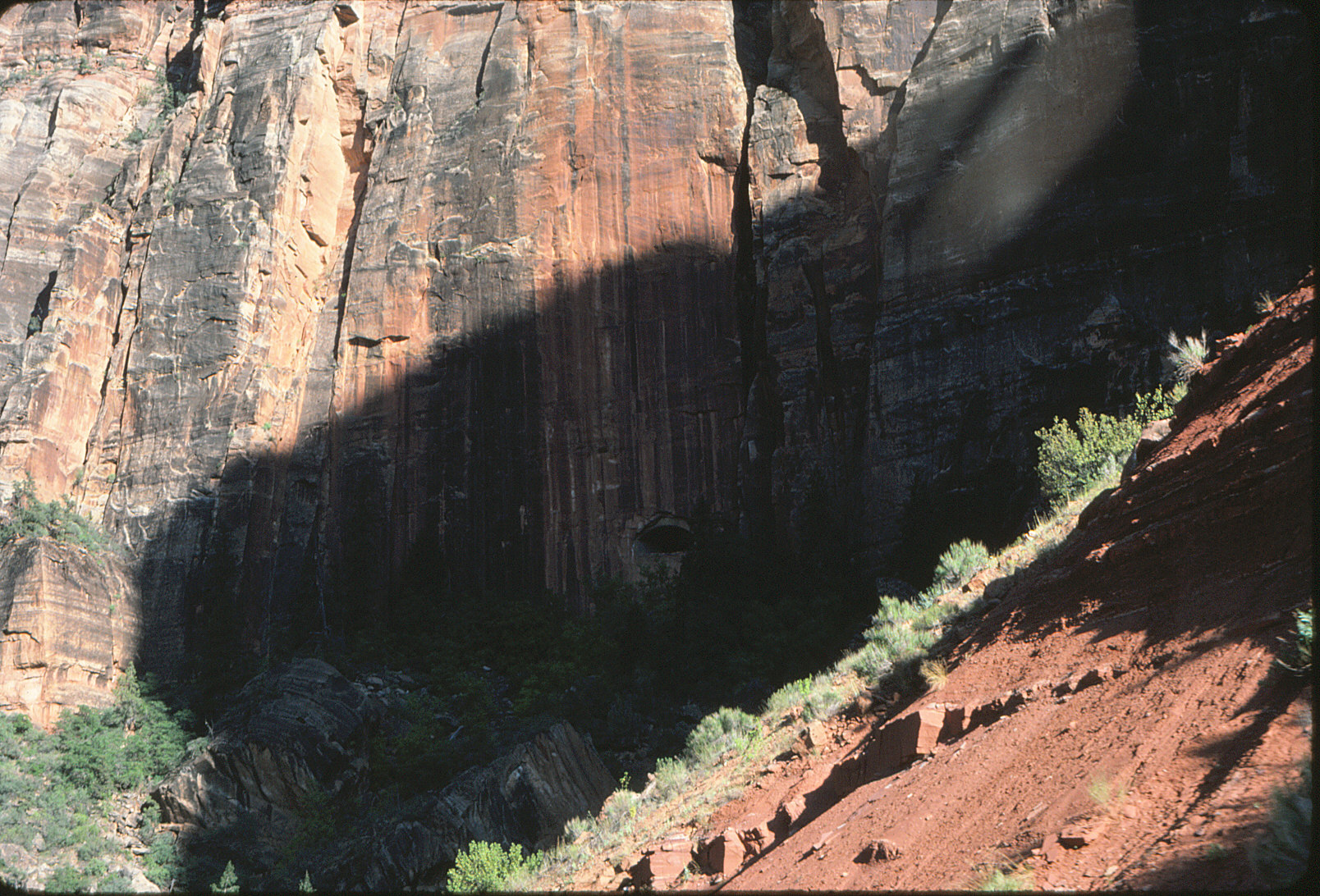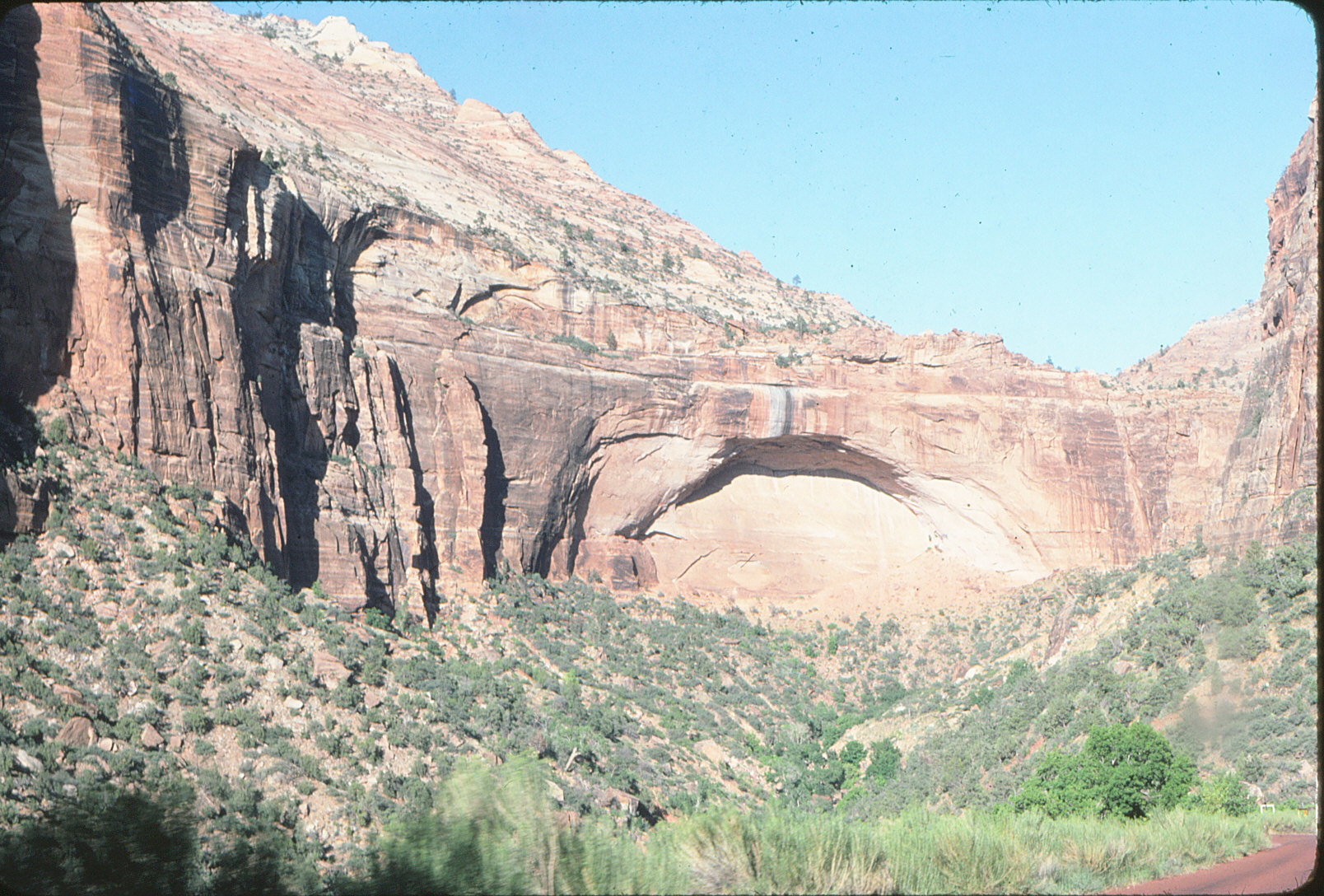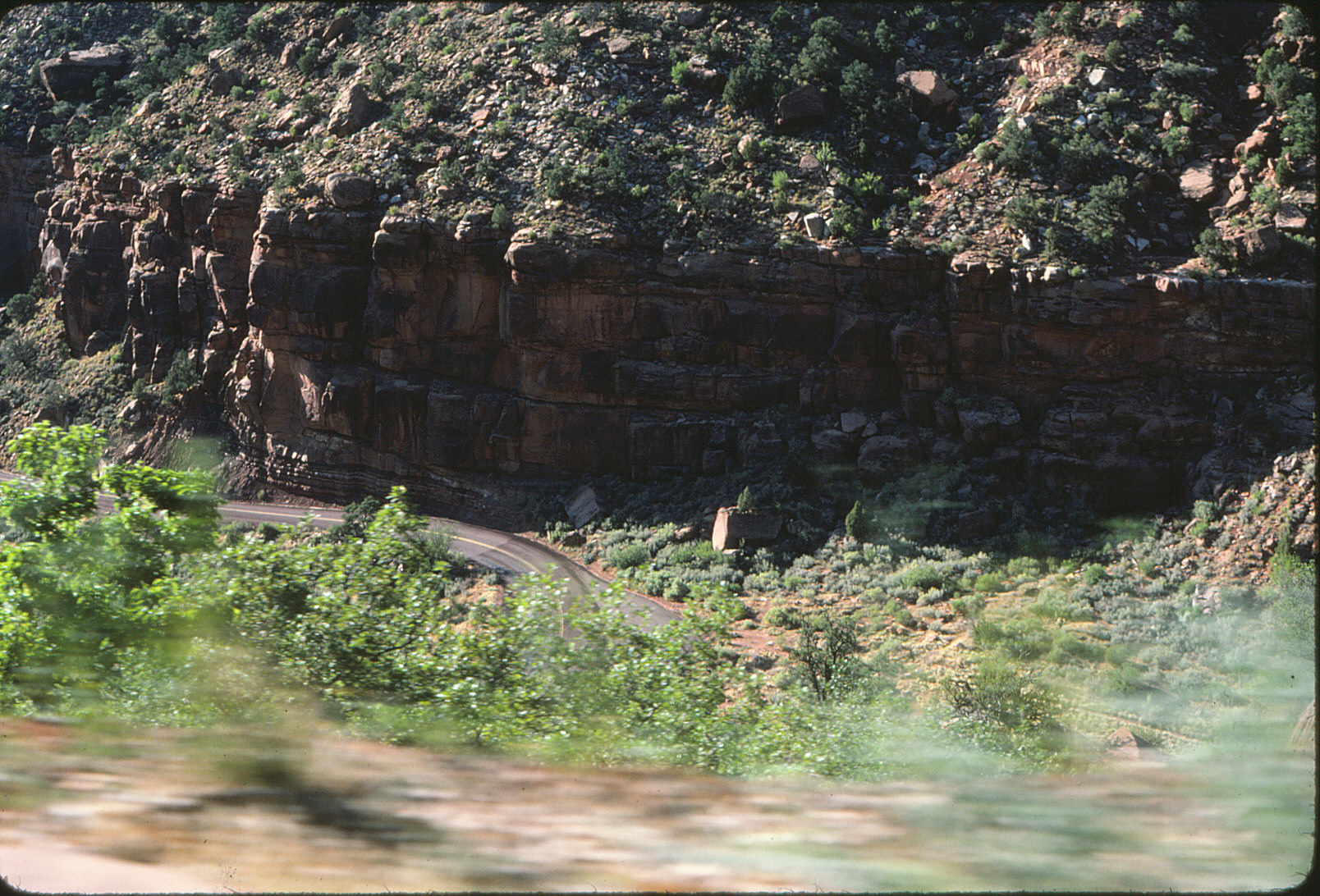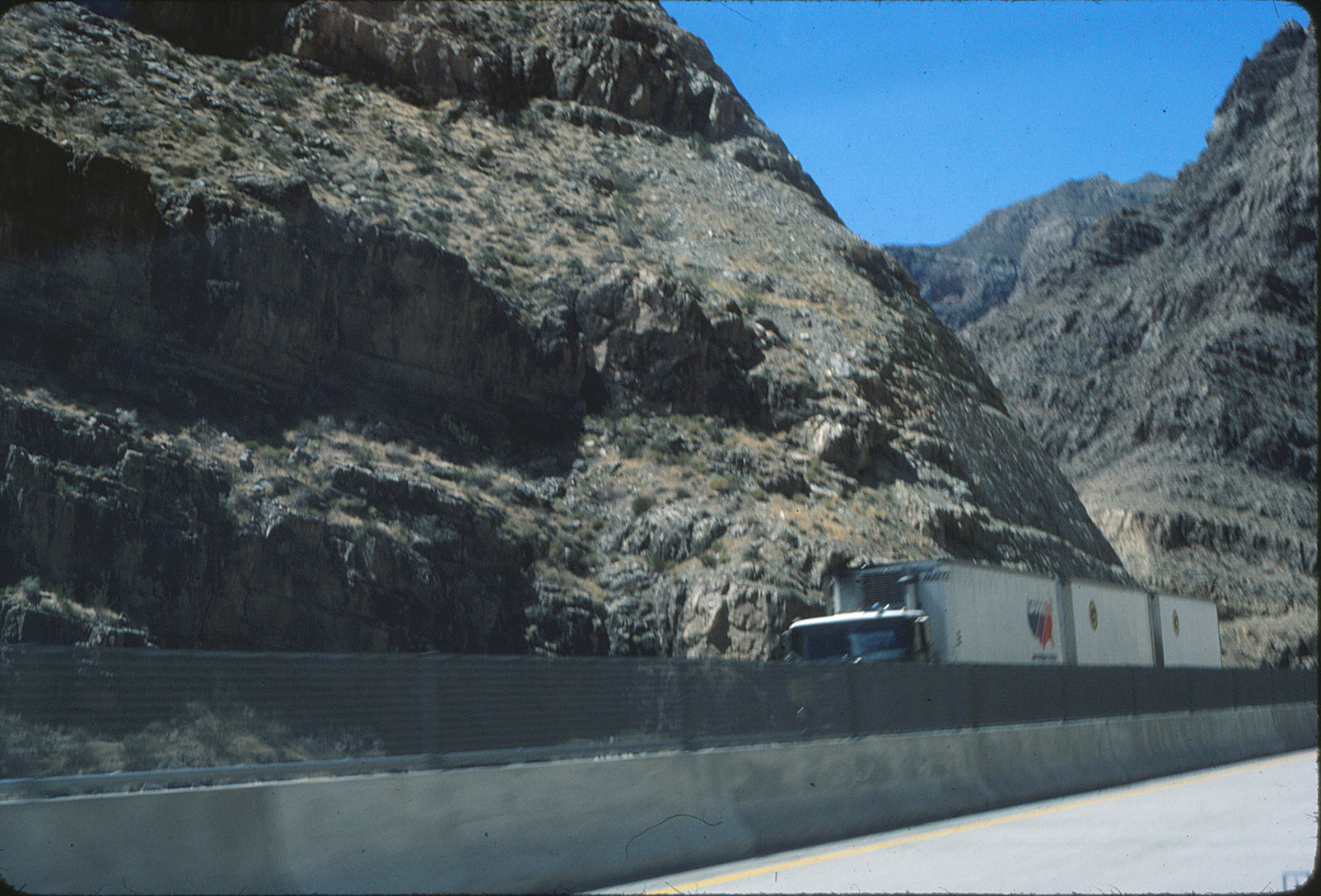 8:00 pm M.D.T. - Arrived at the motel in St. George. We decided that rather than spend two nights here we would see if we could go to Las Vegas one night early. Surprisingly enough, they had a room available. We told the kids they could spend tomorrow morning in the pool here and we would leave around noon. We change time zones again tomorrow.